Take a look at the boats for sale in your area and you'll find many on the market.  Most boat owners are thrilled with the performance of their vessels, so much so that they would never consider selling.  However, it is in your interest to do everything possible to increase the value of your boat when ever you have an opportunity.
Why? Even if you don't have a plan to sell your vessel in the near future, raising its value will improve its on-water performance.  Boat improvements also boost its aesthetic appeal.  The improvements that you make to your boat today and tomorrow ultimately facilitate a sale in the event that you have a life changing experience and have to sell your boat or simply decide to transition to a new boat.
Here's a quick look at how to increase the value of your boat.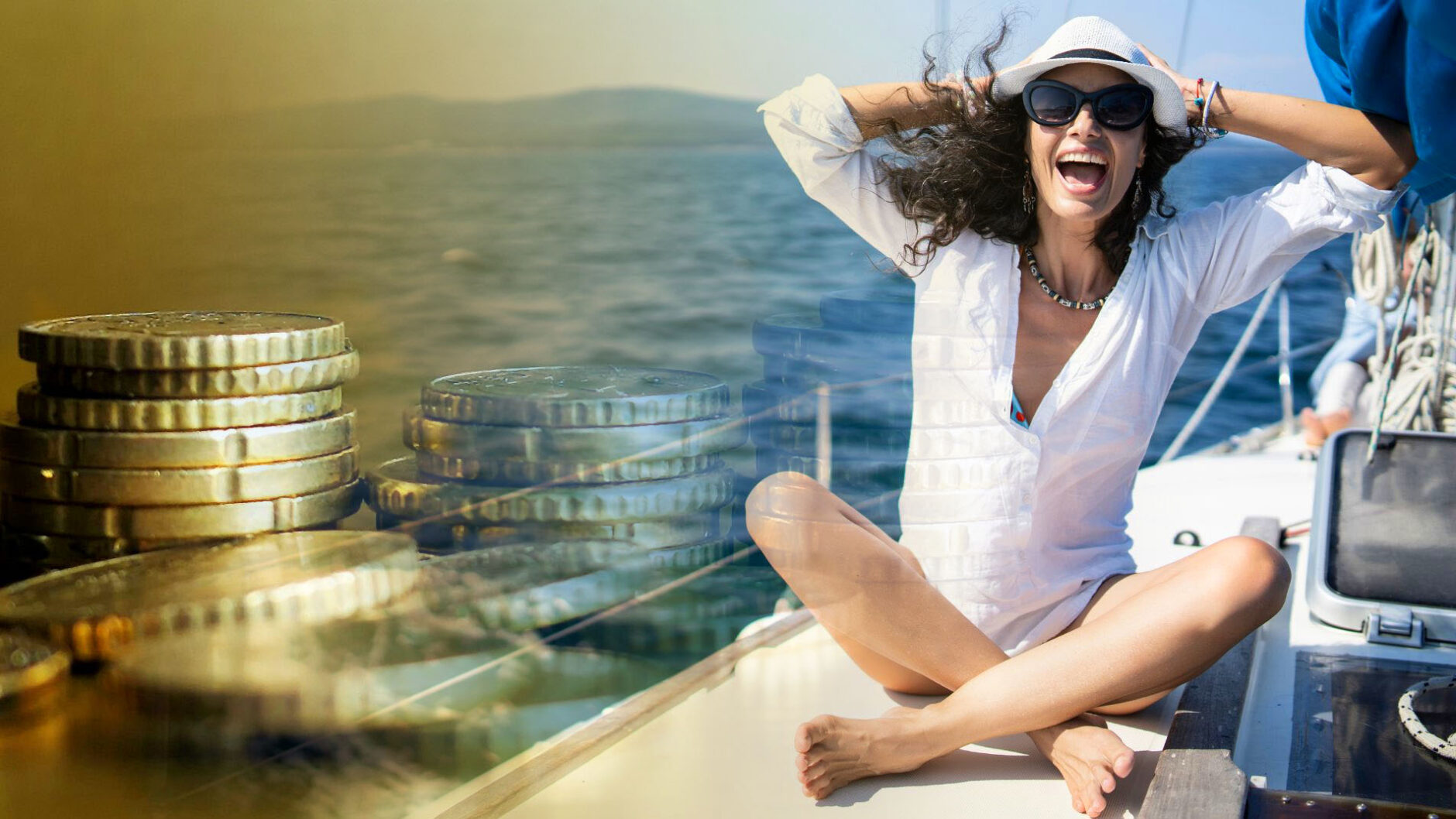 How to Boost Your Boat's Value Today – Be Strategic
You have the agency necessary to increase your boat's value right away. In some cases, even minor upgrades and improvements will significantly increase the value of your vessel. As an example, applying a fresh new coat of paint, especially to the boat bottom, will make it that much more desirable. Add a new canvas or clean the current canvas and your boat's value will increase. Above all, spend for regular boat maintenance. A well-maintained boat free from mechanical problems and other issues is a boat likely to fetch top dollar when put on the market.
Lighting
Let's start with lighting! Even a transition from regular lighting to LED lighting will make a meaningful difference in your boat's value. Installing new lights is a fun project as well, which gives you the benefit of ample lighting for night fishing and relieves you from fog safety on the boat and mere entertaining ambiance. Whether it is interior courtesy lights, search lights, flood lights this easy touch makes your boat attractive and functional.
Upholstery Overhaul
Upholstery is an easy and obvious boating upgrade which increases the value upon first glance. Upholstery can be ordered online, provided by the manufacturer, or supplied by boat designers in your area. Over time the cushion eats and captain's chair gets worn after hours of enjoyable use. Making sure that there are no rips and tears also ensures that mold does not enter in the foam. Purchasing mold resistant materials is also a great practical way to care for your beloved boat. Silicone and vinyl fabric technology have come a long way.
Improve the Soft Goods When On a Budget
It is no secret that boat fabrics, drapery and seating will gradually fade after sun exposure. A faded boat interior makes the boat appear that much older and dilapidated. Spend to improve the boat's soft goods and you'll increase its value. Yet, there's no need to purchase expensive cushions and a slew of other brand-new boat sundries if it is not in your budget. Spend for cushion covers along with eye-popping throw pillows and your boat will be that much more appealing to the eye. If your boat features leather or vinyl seats, use a restoration product to enhance those worn spaces. These spray and lather-on products can work wonders.
You can easily maintain the existing mounting hardware yet switch out the drapes for visual pleasure a low-cost price. In some cases, simply switching the aged bedspreads for new ones will revitalize the boat interior.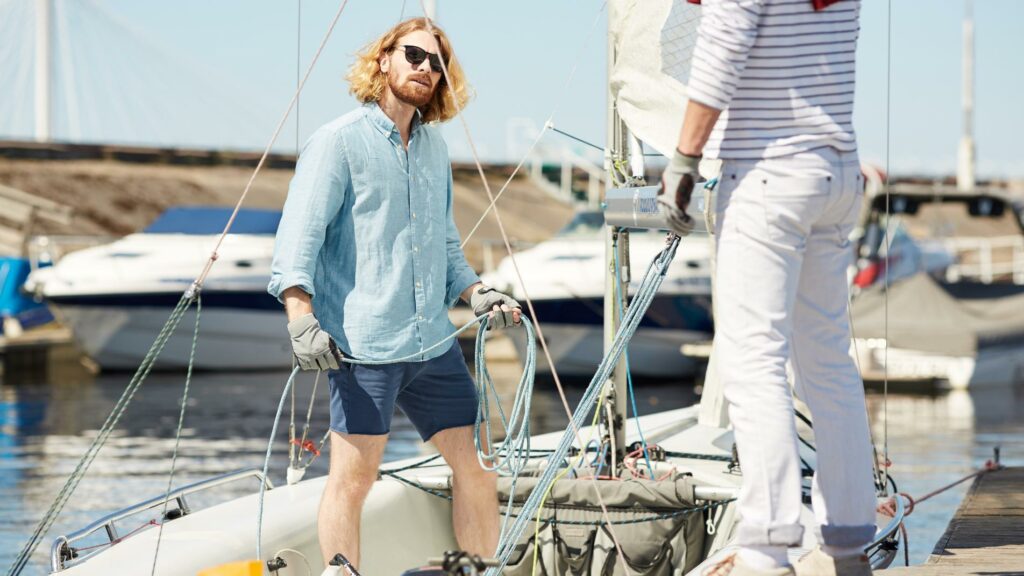 Spending a few afternoons on the boat you will see there are many DYI upgrades you can accomplish on your own and that won't ruin your budget.
Update or Replace the Electronics
Your boat's appearance certainly matters yet aesthetics are only one piece of the boat value puzzle. Shift your focus to the helm electronics, update those controls accordingly and you'll increase your boat's value. However, be mindful that certain boat-buyers sometimes lean toward older models with helm electronics that are proven to perform without flaw.
Some of those in the market for a used boat prefer a boat with updated radar systems, multifunctional displays and other tech niceties such as fish finders, chart plotters, and sonar. In particular, it has become especially important to update the boat's wireless setup for mass appeal. After all, most people spend several hours per day on the web so a boat with the latest Wi-Fi setup will hold that much more appeal. Stereo systems and speakers are also an enjoyable improvement.
Consider Painting the Deck
A fresh coat of new paint on the boat deck has the potential to spark a bidding war. After all, the deck is one of the first parts of the boat seen when an onlooker approaches the vessel. You can easily paint your boat's deck to hike its value with a single gallon of boat deck paint. Be sure to select teak paint if your boat has a teak deck, fiberglass paint for a boat with a fiberglass deck and so on.
Paint the deck in sections, evenly distributing the color across the entirety of the space. Allow the paint to fully dry before stepping foot onto the vessel. All in all, the painting project will likely take a couple hours. However, the paint might require up to 6 hours to fully dry.
Once the deck is painted, your boat will feature a space that is no longer faded or worn in appearance, hiking its value all the more. Your newly-painted boat deck might even resemble that of a brand-new boat.
Consider Boat Flooring Upgrades
Wood Boat Flooring – durable and looks attractive
PVC Tiles Boat Flooring – easy to apply with a many selections
Carpet Flooring Carpet tiles – water absorbent and more comfortable for some
Rubber Boat Flooring – practical
Aluminum Boat Flooring – a traditional fisherman's choice
Spend for Regular Boat Maintenance
The most experienced boaters prioritize mechanical components over beauty. Boats maintained with regularity including detailed service records that document the work done on specific dates are that much easier to sell. Ideally, the boat maintenance records will also include information about repairs include parts added to the vessel as well as their specific part numbers.
In the end, solid boat mechanical components set the stage for drama-free, completely safe boating that appeals to buyers much more than the aesthetics of the vessel.
Update the Appliances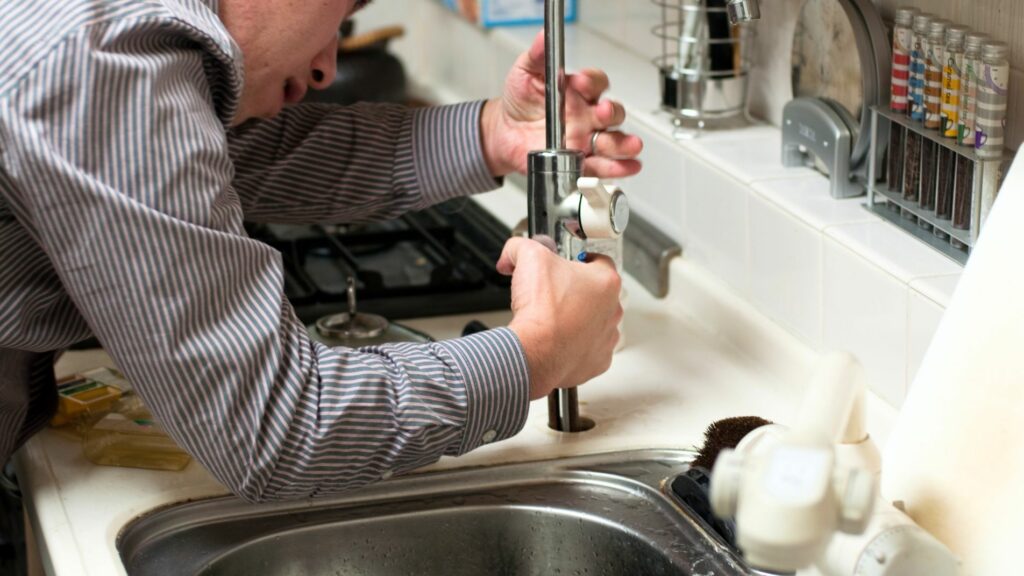 The addition of an affordable new appliance has the potential to make the difference between selling the boat right away and having to wait for buyer interest, potentially after several price reductions. Even the addition of a relatively minor appliance such as an ice maker might make the difference between a timely sale and a delayed one or no bites at all.
However, the addition of a brand name freezer or refrigerator is a game-changer as such modern appliances greatly enhance boating convenience, making on-water expeditions that much more enjoyable with better functions and esthetic appeal.
Ramp Up the Power
One of the more obvious ways to increase the value of your boat is to boost your boat's power. Add some extra onboard power in the form of a house battery or a motor upgrade and your boat might fetch several bids. The bottom line is operating motor and electrical systems onboard your vessel throughout an entirety of a day will inevitably drain the battery, potentially leading to an unsafe situation in which your boating party is stranded on the water.
Consider implementing a battery complete with a selector switch to make the vessel that much more appealing. Selector switches are common fixes that you can even do yourself. Upgrade the motor for better on-water performance and you'll simultaneously increase the boat's fuel efficiency. Another upgrade to consider is investing in a new motor trigger maintenance program along with a manufacturer warranty, both of which are coveted by prospective boat buyers.
Boat Upgrade Checklist
Replace and/or install lighting
Electronic additions
Upholstery upgrades
Linens and curtain facelift
Restoration products
Regular maintenance
Paint
Wax
Increase battery capacity
Selector switches
Upgrade motor
Motor trigger maintenance programs
Read related articles: