Finally, the time has come to let go of your beloved boat. Where do you begin? Whether upgrading to a new model or taking time off the water, if you want to sell your boat fast, there are things you need to consider. Selling a boat can be a daunting task. However, the process can be smooth and fast if you have a boat checklist and the right boat documentation. We will answer two questions that boat owners pose:
How can I sell my boat fast?
What documents do I need to sell my boat?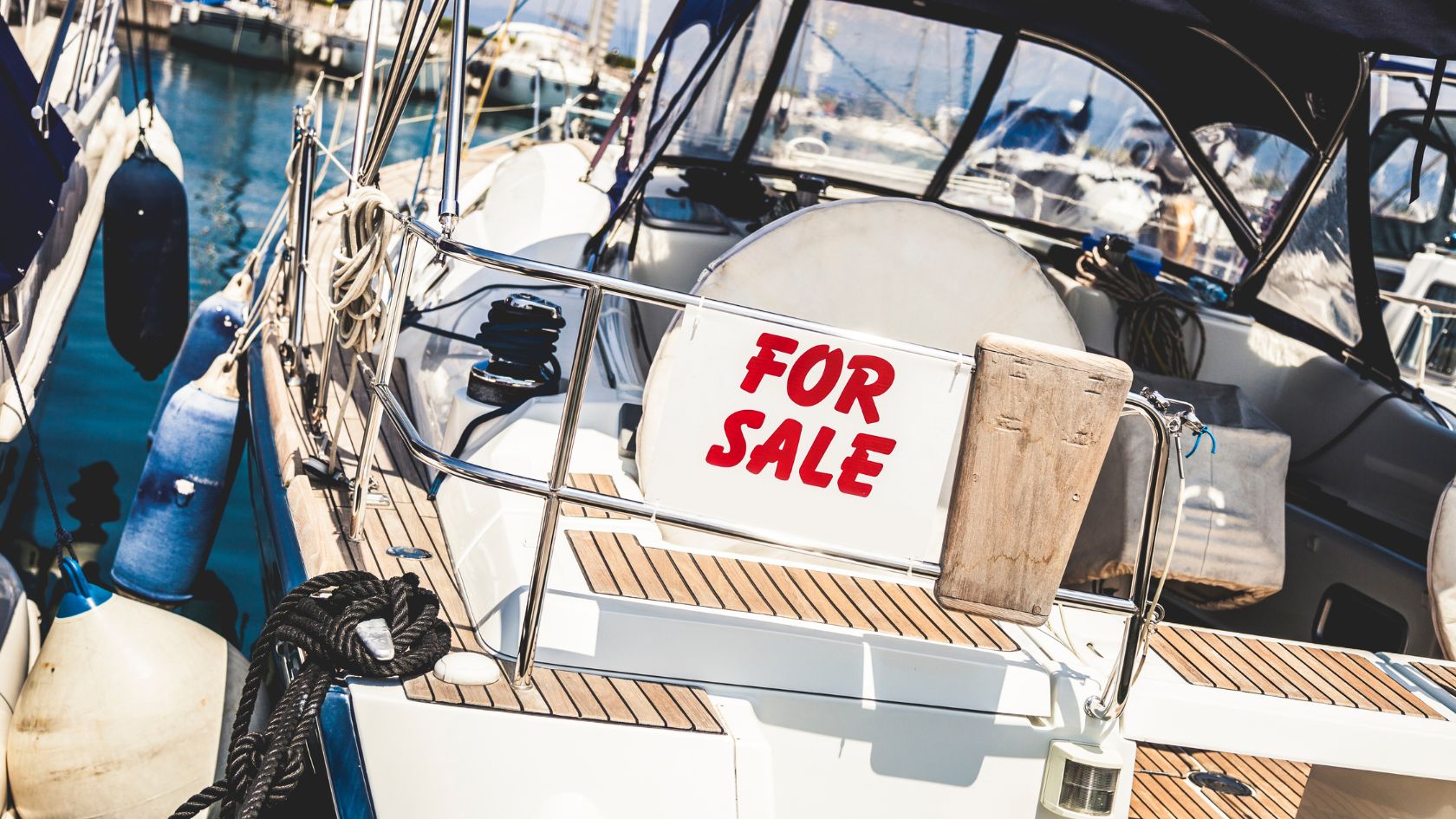 #1: Boat Documentation Needed
Knowing what documents you need when selling a boat will help finalize a smooth transaction. Having all the relevant paperwork gives boat buyers confidence when making a purchase. Here are the documents you need to have ready.
Marine Survey
A marine survey helps determine the condition of your boat plus the current market value. It is an important document to have for big and old boats. An up-to-date survey helps potential buyers determine whether the boat is worth their time and money.
When looking for a surveyor, choose a service provider with a good reputation and is thorough. Including a survey in regular maintenance helps find problems before they are too severe. Have a copy of the inspection so you can show your potential buyers.
Bill of Sale
A bill of sale outlines the transaction terms between the seller and the buyer. The document must include the boat description and hull identification number. It must also include the purchase date, price, contact information, and signatures of both parties.
A bill of sale is perhaps the most crucial document you need to have on your boat documentation list. It protects you legally in case of future disputes. Include all the required information by your state when writing a bill of sale. You can also consider hiring a yacht broker to help you through the entire boat-selling process.
Warranty
Warranty documentation is proof that there are no outstanding claims against your boat. Buyers appreciate this form of security to help them make a final buying decision faster than when a boat lacks a warranty. You need to consider the terms you are willing to provide to your potential buyers if you decide to offer a warranty.
Proof of Ownership
Another necessary document that you must have is the boat title. The document is important because it shows you as the rightful owner of the boat and that it was not acquired illegally. If your state allows your boat to have a title, it is a good idea to have and keep this document safe. You also need a title for the trailer if you have one.
Maintenance Records
Regardless of the type of boat, you must keep detailed records of regular boat maintenance. The maintenance records should show general maintenance, cleaning, and repainting services done over the years. Buyers want to know how recent the equipment is and whether the engines or filters are serviced. You should hand over these records to the buyer at the time of sale.
Other Documents
Other boat documentation you should have are proof of loan repayment, if appropriate, and a current certificate of seaworthiness. You can visit your loan provider with the buyer to clarify the loan repayment details. The certificate of seaworthiness is necessary for large ships.
Provide the buyer with an invoice receipt showing a unique number, boat model, and vessel information. An invoice receipt confirms that you received payment for the boat. Before you tick off boat documentation on your boat checklist, remember to cancel the boat insurance after selling your boat. Remove all the ads you placed once your boat is off the market.
#2: Present Your Boat for Sale
Another thing to tick off on your sell-my-boat checklist is preparation and presentation. Poorly presented boats languish on the market for years, prompting the owner to sell them at a deeply discounted price. First impressions matter – make sure your potential buyers feel welcome.
Clean the boat and declutter by removing unnecessary items from the boat. You can hire someone to do all these tasks if you don't have time. Make minor repairs and upgrades, change the engine oil and filters, and keep your boat dry and smelling fresh inside.
#3: Price of Your Boat
Research the prices of similar used models on the market. You can search for online boat listings but consider regional differences in pricing. Factors like the year, model, manufacturers, and optional features come into play when setting the price.
#4: Advertising Your Boat
The more information you provide in your ad, the greater the chance of attracting interest from willing buyers. Your boat ad should show what it looks like both inside and outside. It should also have a complete description of the features and specifications. As soon as you advertise your boat, be ready to respond to people seeking more information. Buyers will want to know about the conditions or whether you are open to negotiating the price.
#5: Viewings and Closing Sale
Ask questions to understand what the buyer wants in an ideal boat. These questions also help you bring up details that may not have made it into the ad. Be polite when answering client questions and encourage serious buyers to come to look at the boat.
The final thing on your boat checklist is negotiating the price with serious buyers. The selling price of the boat depends on how you handle this step. A buyer will start with a low offer but be polite as this is only the beginning of the negotiation.
Conclusion
Other aspects you want to include on your sell my boat checklist is how to take high-quality photos and videos, write an excellent boat listing, and sea trials, then choose the right online platform to advertise. From boat documentation to closing the sale, having a boat checklist guarantees a smooth and faster selling process.