Buying a boat is always an exciting venture. However, there are many reasons that you may need to later sell that boat, whether you're wanting to upgrade to a new vessel, need to downsize a bit, don't spend as much time on the water as you once did, or are simply ready to cash in on your on-the-water investment.
Regardless of why you want to list your boat for sale, there a few ways you can approach the process which will not only make it easier to sell, but also maximize your return and minimize your headache. Here's a look at how to sell your boat, how to price your boat, and what to consider along the way.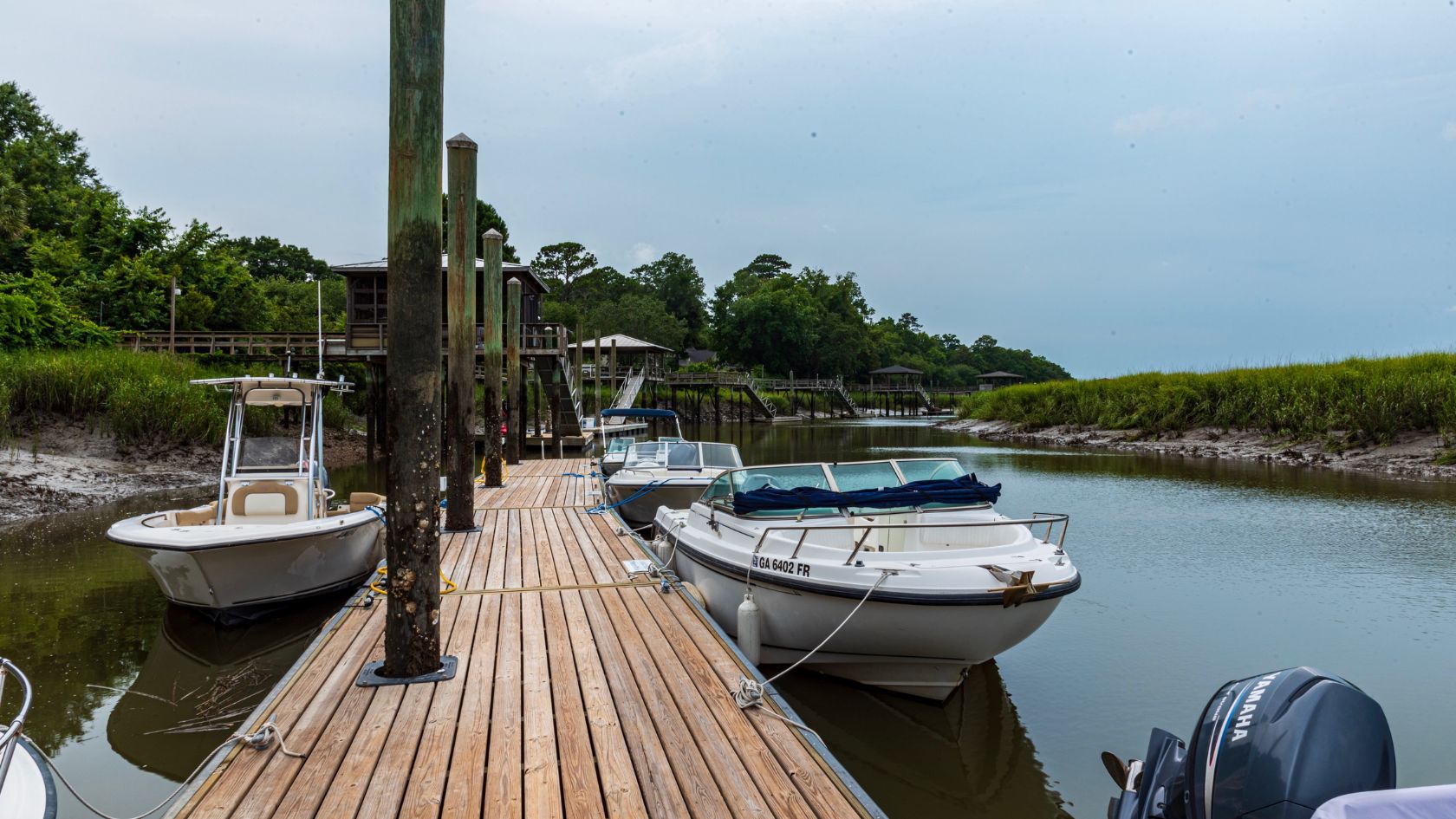 Prep Your Boat for Selling
Before you sell any boat (or car or home, for that matter) spend some time getting it show-ready. A thorough detail might be all you need, if your boat is in great shape. However, if you have holes in your upholstery or carpeting, damaged features, or even a chipped prop, it can often be worth putting some money into these fixes before listing your boat for sale.
Yes, you'll spend a bit more time and money on the prep, but your boat will also show better to potential buyers. This can often net you a higher sales price and more than recoup whatever prep funds you might have spent.
Determine How Much Your Boat is Worth
If you're going to list your boat with a broker, they will help you determine your boat's current market value. If you're planning to list privately, though, you'll need to figure out how much the vessel is worth on your own.
You can get a rough idea of this number by looking at other similar boats for sale, whether in your local area or on online broker sites. You can also look at sites like BoatValue.com, which is run by J.D. Power and Associates. Similar to a Kelley Blue Book value for your boat, this report generates current values for sellers, buyers, and can even solicit cash offers on your behalf.
Values are based on factors like the boat's:
Age

Condition

Model

Size

Warranties

Engine specifications

Location
Even the season can make a difference on your boat's current market value.
Spend some time researching your boat's specifics and the type of buyer that's best suited for your boat. This will help you get a good idea of what you're likely to earn on your sale.
Get Great Photos of Your Boat
With the popularity of online brokerages and auction sites, odds are high that your eventual buyer will find your boat through a digital channel. This makes it important to take high-quality photos of your vessel before posting it for sale, so you can attract the best possible buyers and demand top dollar.
Make sure that your photos are well-lit and taken with a high-resolution camera. If taking your own photos, you'll want to get a variety of shots from all angles, and be sure to photograph as many small details as you can. In many cases, though, you might want to consider hiring a professional photographer — the price you'll pay for these images can easily be recouped with a higher selling price.
Many boat brokers will also offer photography services as a part of, or in addition to, their sales services.
Consider How Much You Need to Sell For
Obviously, every owner wants to get the maximum amount for their boat. But really, what's your bottom line?
It's important to know how much you need to sell your boat for before you ever let the listing go live. Consider not only the boat's current market value but any fees and costs involved with prepping and selling it. Also be sure to subtract any remaining boat loan balance you may have, to determine how much you'll actually make (or still owe) when all is said and done.
Do You Need to Sell Immediately or Can You Wait for the Right Time?
If you need to sell immediately, a boat show may be your best option for getting the vessel in front of as many buyers as possible, most of whom are ready to buy. There are usually additional costs involved, but might be worth the expense if you need to sell fast.
If you can afford to wait, though, the right time to sell might be a few weeks or months in the future. Consider factors that can influence market values, such as the current season and even recent interest rate trends. The beginning of winter may not be the best time to get top dollar for your boat, but waiting until spring or early summer could be. So, consider whether you need to wait to list your boat in order to find the right buyer.
Still curious how quickly you can sell and at what price? You can also get an immediate offer from participating dealers through the Boatzon network, without the hassle of waiting for a buyer. There are no fees or commissions to worry about, either.
Is a Trade-In Right for You?
Lastly, before you post an ad or decide to work with a dealer, think about whether trading in your boat could actually be the better option. If you're planning to upgrade or purchase another vessel in its place, trading in can net you a higher value and even added incentives, versus selling your boat separately.
Deciding Where to Post Your Ad
If you've settled on selling your boat (versus trading it in), now it's time to determine where to begin that sales journey. You might be considering a private sale or an online boating marketplace. You may think about posting local for-sale ads or working with a top boat broker.
The right answer for you will depend on not only your boat but your selling goals. The Boatzon broker network can help you get the best possible price, for example, though it won't be as quick as taking a cash offer. So, it's important to weigh all of the pros and cons.
Limit Your Costs
The success of your boat sale is largely determined by how much you get for your vessel, minus any expenses. For that reason, limiting your expenses — including fees, commissions, and prep costs — is important.
Taking a cash offer is usually the easiest way to avoid most fees and broker commissions while also selling your boat fast… but it can mean accepting less than if you waited for the right buyer. Utilzing a white glove broker service can give you the national exposure you need to maximize your sales price, but comes at an additional cost.
Be sure to calculate your options to determine which will net you the most in the end.
Offer Showings and Test Drives
Before a buyer will commit to purchasing your boat, odds are that they will want to check it out for themselves. This usually means coming for a showing and a sea trial — essentially, an on-the-water test drive.
Showing your boat to many potential buyers can be a headache, though, especially if you are entertaining many offers or get a lot of interest. This is where a broker can really come in handy.
With a boat broker, someone else will handle all of the day-to-day work involved with selling your boat. They'll field questions, arrange showings and sea trials, manage negotiations, and even help facilitate the necessary paperwork.
Without a broker, you'll be responsible for coordinating these things on your own.
Negotiate and Accept the Right Offer
After your boat is listed through a private ad, on a boat marketplace, or within a broker network, it's time to start getting offers. Through Boatzon, these offers could come in from verified buyers as well as participating dealers in the network. You'll have the option to accept, decline, or even counter these offers in order to negotiate the perfect price.
Once you've found the right buyer and are willing to agree to a dollar amount, it's time to finalize the deal and get paid.
Transfer Your Boat
The closing process for your boat involves conducting inspections, transferring the title and registration, providing the new buyer with any maintenance records, and paying off your existing lienholder (if applicable). Your boat may also need to be transported, especially if your buyer isn't local.
If you work with a broker, they can help manage every step of this process.
Bottom Line
Regardless of why you are choosing to sell your boat, there are many sales avenues to consider. You can facilitate your own listings and showings, and find your own buyers, if you have the time to do so. This can often be the lowest-cost option, though it involves much more of your time.
You also have the option to accept a cash offer, if you're looking to offload your vessel fast. While this isn't usually the option that results in the highest price, it can involve the lowest fees (if any) and be the fastest road to a finalized sale.
Lastly, a broker can help prepare and market your boat to buyers across the country, getting you in front of more people and finding the best possible price. While this option involves more fees and can sometimes take longer, it's often the best route to the highest possible sales price.
Deciding how you want to sell your boat is a personal decision, depending on your own goals. No matter which route you choose, though, Boatzon is here and ready to help.