With so many high-end vessels on the market, have you ever stopped to wonder which among them are the best of the best? In this article, we showcase the manufacturers of the world's finest luxury boats and detail highlights of their splendors. Discover the pinnacle of nautical decadence and the ships that sail the seas in exquisite opulence, from elegant superyachts that redefine extravagance to cutting-edge craftsmanship that mixes comfort with high performance.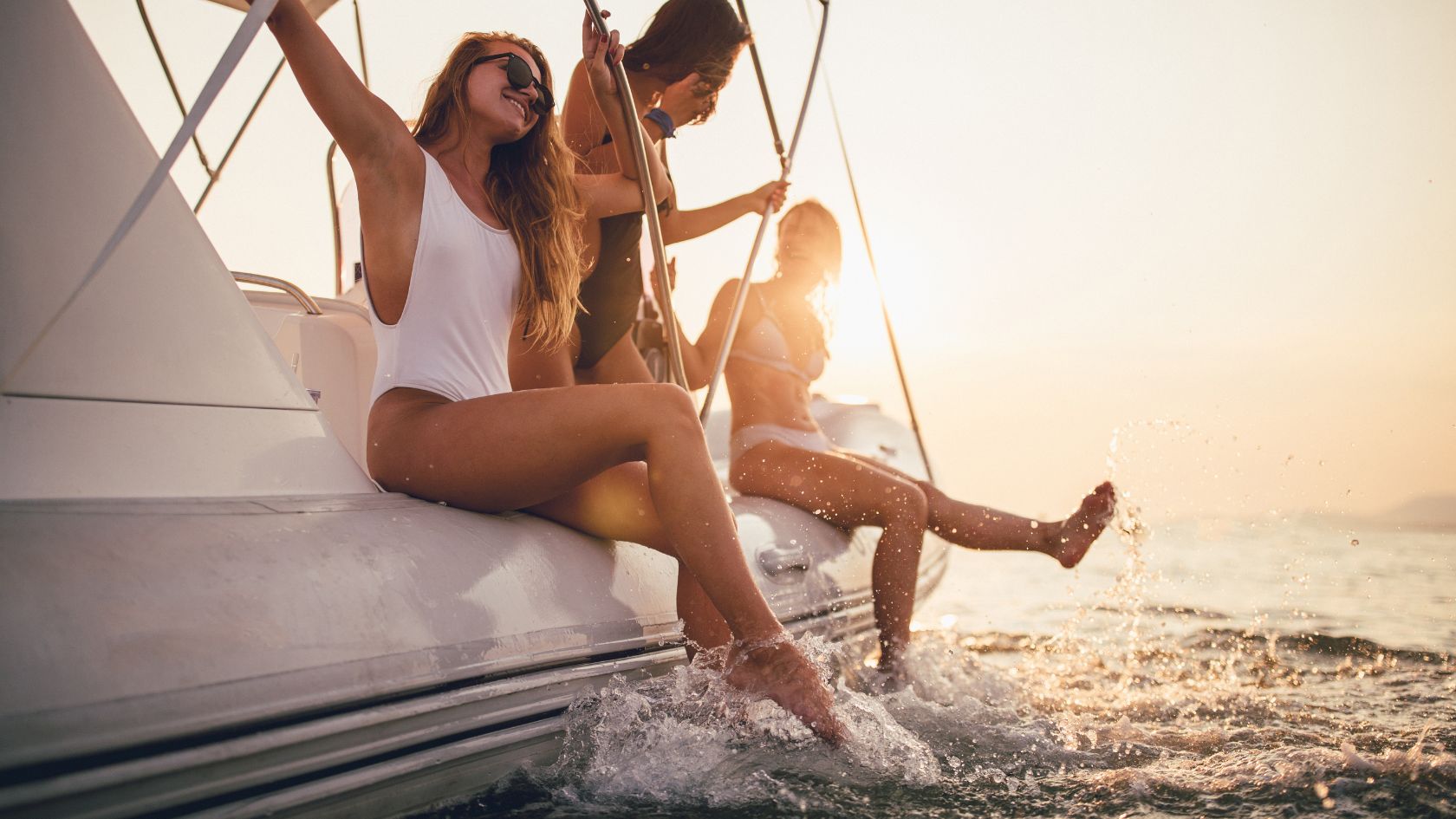 Azimut Yachts
Azimut was originally founded as a charter firm in 1969 by the industrious college student Paolo Vitelli, but the company quickly expanded into boat design. Even today, many of the same time-honored processes used in the construction of their handcrafted yachts are still in use. All boats in the series, which range from 39 to 116 feet in length, possess an elegant Italian aesthetic and meticulous attention to detail. With the company's latest models, you can personalize your cruise experience, and the firm has shipyards that turn out hundreds of vessels per year. The triple-decker Azimut Grande 140 is the company's largest model, and it offers distinctive interior options with three possible styles and 15 layouts, in addition to a Rolls-Royce-designed propulsion system and two jacuzzis.
View Azimut Yachts for sale on Boatzon
Check out Azimut's Yachts Website
Heesen Yachts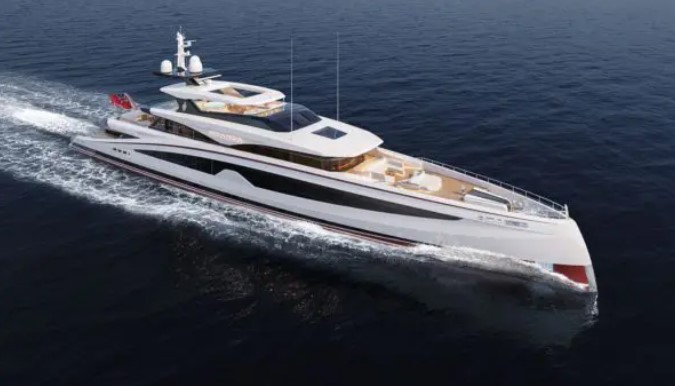 Heesen Yachts was established by Frans Heesen in Oss, Netherlands, in 1978. It was the first Dutch shipyard to use aluminum alloy in yacht hull construction. Since then, the company has established itself as a global leader in the production of high-performance, all-aluminum motor yachts. The modern application of engineering — the architecture of performance — is what really matters when it comes to meeting the strictest of buyers' criteria. Despite the debut of two new fast displacement yachts in 2013, including the 50-meter Crazy Me, the Heesen 65M continues to hold the title of largest in the world thanks to its massive "beach club" area, helipad, and glass-bottomed swimming pool with views of the bar below.
View Heesen Yachts for sale on Boatzon
Check Out Heesen Yachts Website
Sunseeker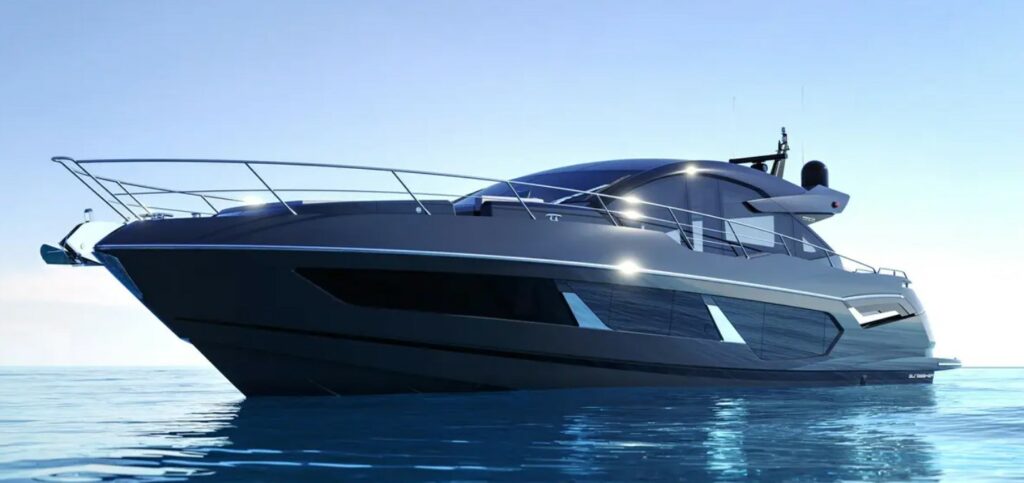 Sunseeker, with its origins in both Scandinavia and the United States, has been creating its signature vessels since the 1970s. Sunseeker is a yachting icon whose products vary from sport cruisers measuring 47 feet to 46-meter megayachts with three decks. Thanks to its innovative designs and cutting-edge technologies, the company has amassed a sizable fanbase. The firm also boasts an outstanding record of repeat purchases from satisfied customers.
View Sunseeker for sale on Boatzon
Wally Yachts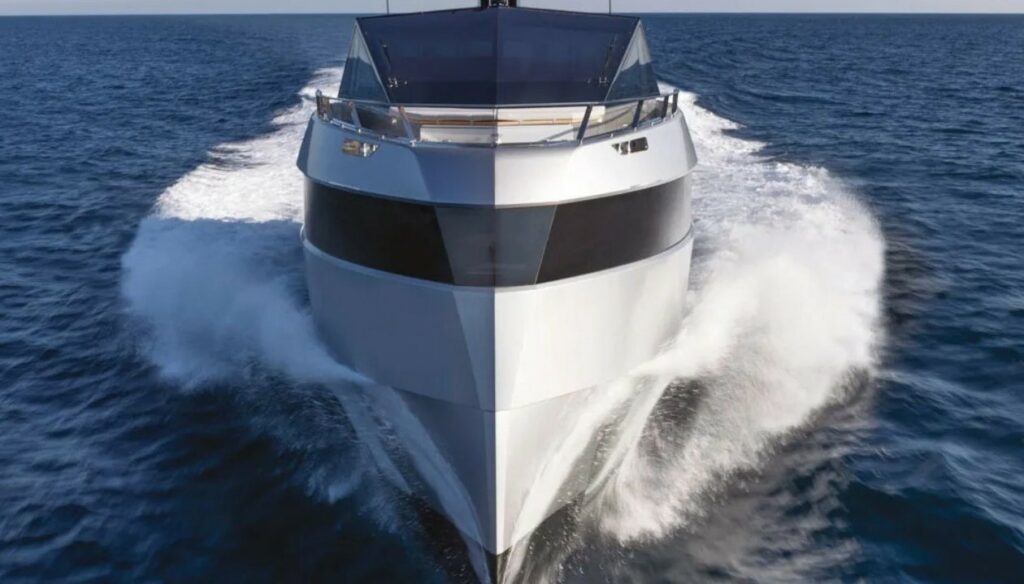 Wally Yachts, with its innovative designs, stands out in a crowded market. The shipyard, established in 1994 by Italian billionaire Luca Bassani, is situated in Monaco and is known for its distinctively styled motorboats, racer-cruisers, and sailing yachts. Many of the boats have modern, angular designs that would be perfect for a secret espionage operation. The WallyPower 118, a futuristic speedboat that can exceed 60 mph and sports an exterior that adapts to its surroundings based on the available light, is perhaps the fastest boat in the world. The Wally WHY, an extremely exclusive "moving island" on the water, was designed in collaboration with luxury outfitter Hermès and serves as a further example of Wally's high-end reputation.
View Wally boats for sale on Boatzon
Friendship Yacht Company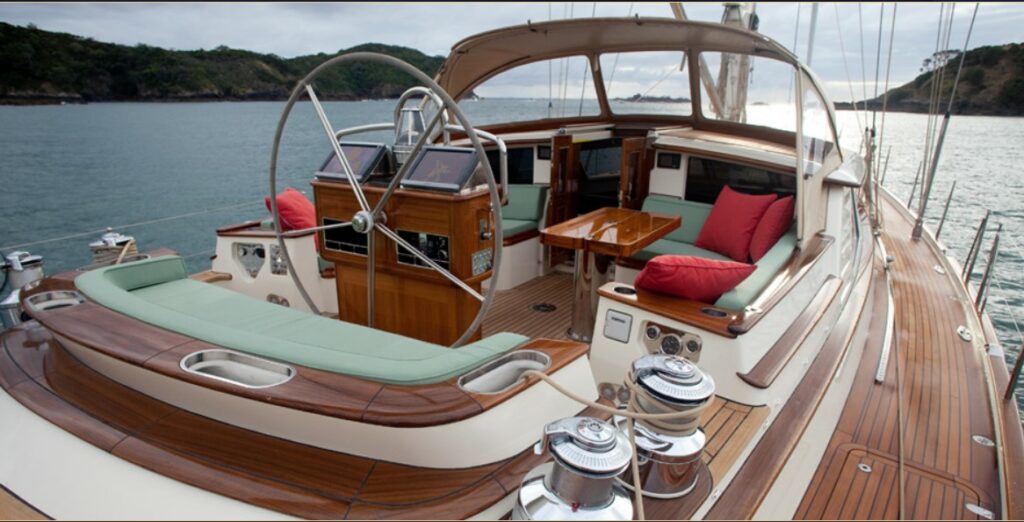 Narragansett Bay in Rhode Island is home to the Friendship Yacht Company, which is known for its traditional East Coast design aesthetics. They focus on building 40- to 75-foot wooden yachts with shallow drafts and large beams. Despite the rising popularity of motorized yachts, these sailboats are ideal for serious sailors thanks to their manageable size. The Friendship series combines state-of-the-art sail management technology with stunning visual design. These boats are as naturally at home in the lineup of a friendly regatta as they are with an onboard party.
View Friendship Yacht Company boats for sale on Boatzon
Check Out Friendship Yacht Company's Website
Beneteau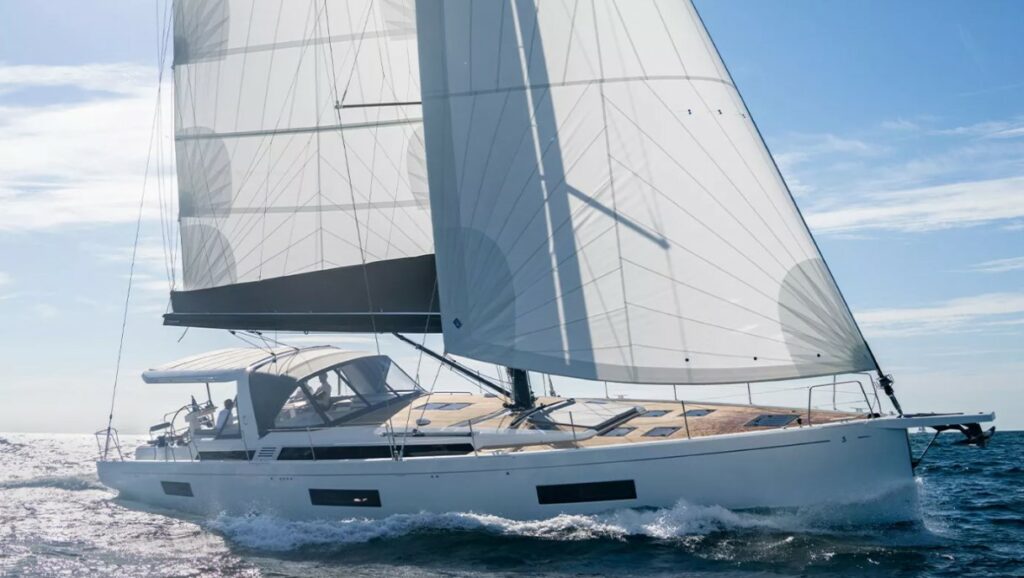 Beneteau has come a long way from its humble beginnings in 1884 as a fishing boat manufacturer in Croix-de-Vie, France. Beneteau creates sailing yachts and motorboats from a distinctive nautical perspective. The company's high-performance vessels are adored by professional sailors for their timeless beauty and superior performance. Beneteau boats are crafted with the utmost precision and are ecologically conscious while offering a wide variety of customization possibilities.
View Beneteau boats for sale on Boatzon
Perini Navi Group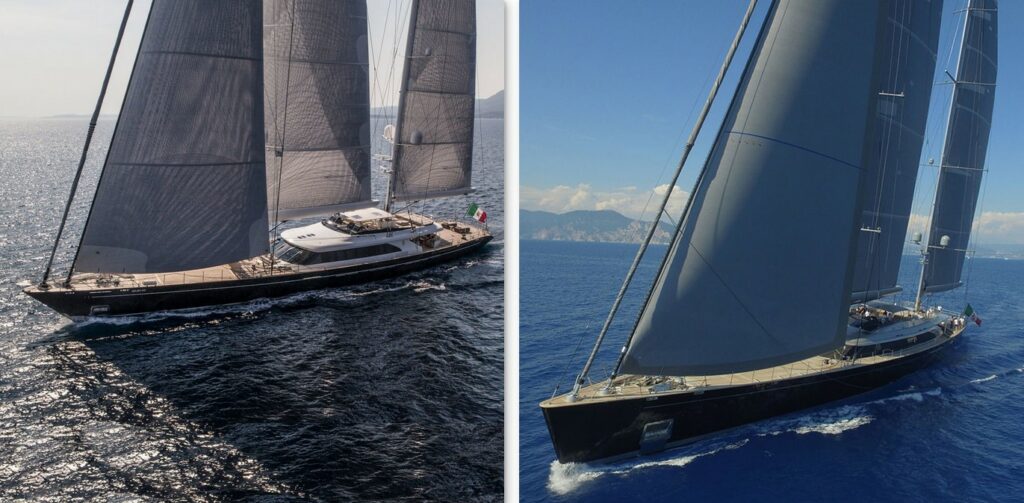 Italian shipbuilder Perini Navi focuses on both sailing and motor-powered boats. The firm's Maltese Falcon model, their largest sailboat at 289 feet in length, is typical of ketch or clipper ship designs. Rupert Murdoch and Silvio Berlusconi are among Perini's many satisfied customers due to the firm's extensive selection of luxury appointments and accessories. For those who own a Perini Navi, the company provides expert marketing and charter management services. Perini Navi's charter crew has in-depth familiarity with the firm's worldwide charter fleet. This allows them to meet the specific requirements of each customer and oversee the smooth execution of each voyage, guaranteeing unforgettable experiences.
View Perini Navi boats for sale on Boatzon
Check Out Perini Navi Group's Website
Riva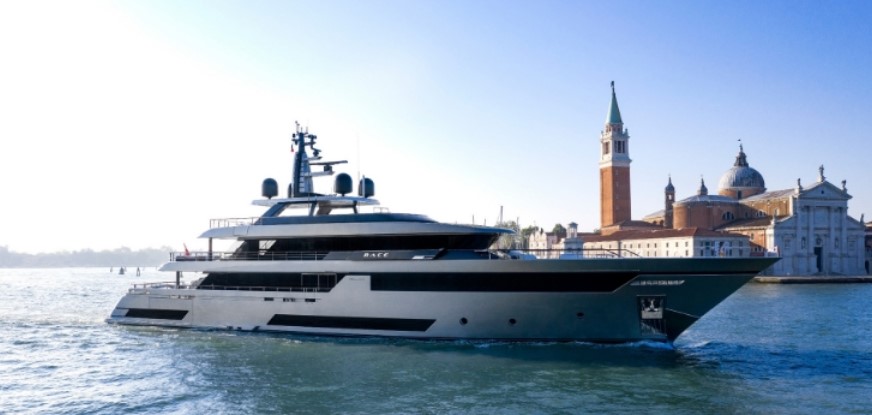 The name "Riva" has been synonymous with high-quality vessels since 1842, when Pietro Riva gained recognition for his expert boat repair work. The legendary Italian shipyard is 170 years old and has the expertise of generations of skilled shipbuilders. Its gorgeous wooden boat designs bring to mind the days when its clientele included Brigitte Bardot, Sophia Loren, and Aristotle Onassis. Luxury boats from Riva start at $1 million and feature mahogany interiors and fixtures that were created by hand. The new flagship 122-foot Mythos will be the largest model ever manufactured by the company and the first to be crafted from lightweight aluminum alloy.
View Riva boats for sale on Boatzon
Sunreef Yachts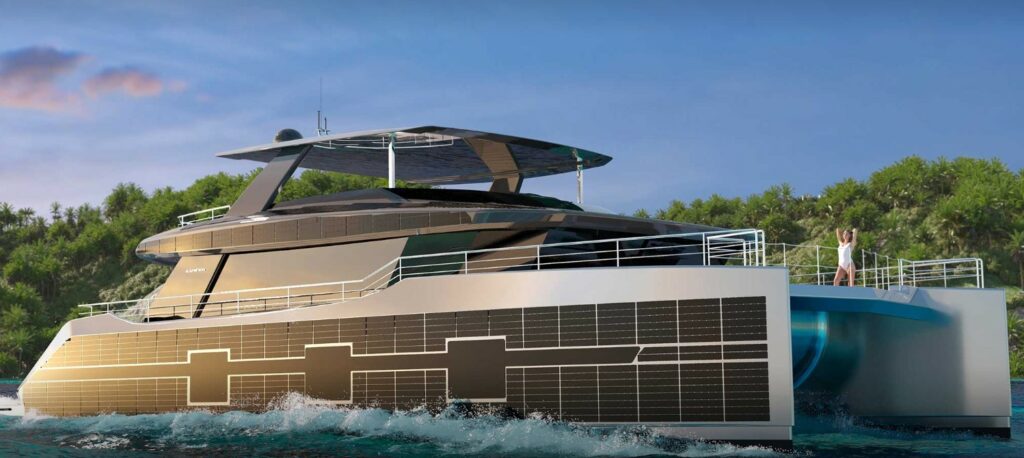 Sunreef Yachts is a specialized yacht builder that creates luxury catamarans and mega yachts between 60 and 200 feet in length. Since its inception in 2003, Sunreef has produced just two models each year, prioritizing quality above quantity. Its catamarans' twin hulls are more spacious, stable, and fuel-efficient than those of monohulls, and their construction is second to none. A Sunreef catamaran's roomy cabin, separate salon rooms, and generous deck space are sure to amaze.
View Sunreef Yachts for sale on Boatzon
Princess Yachts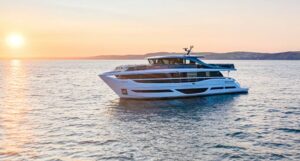 Princess Yachts has been around for more than 40 years, making the firm a pioneer in the business of luxury yacht construction. Princess offers over 80 models, all of which are of outstanding design and construction thanks to their combination of high-end aesthetics with well-built deep V, resin-infused hulls. Princess, a member of the Louis Vuitton Moet Hennessy (LVMH) group of companies, is a premium builder that prioritizes customer comfort by giving passengers as much personal space as possible on board and delivering only the best amenities.
View Princess Yachts for sale on Boatzon
Check Out Princess Yachts' Website
Oyster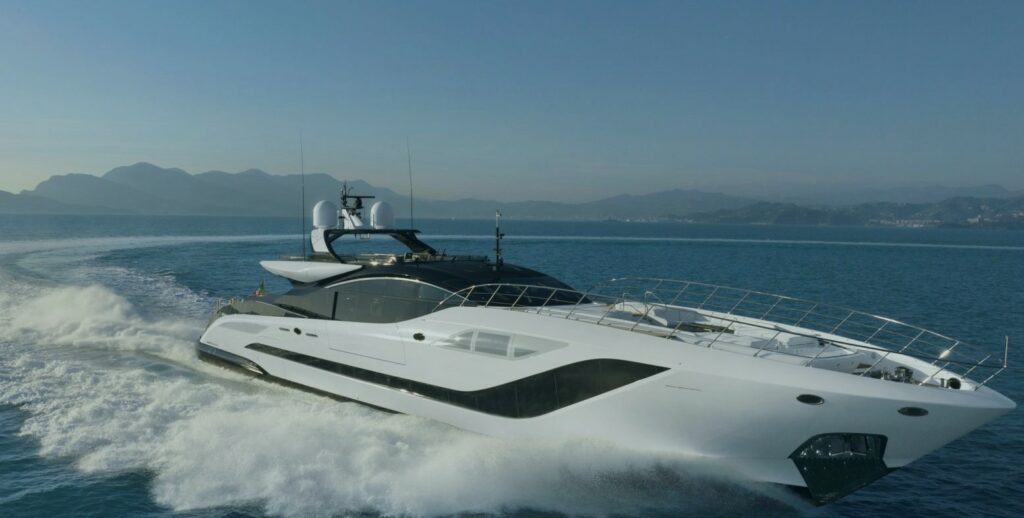 Oyster is the standard-bearer of British luxury boats, and their distinctive Deck Saloon design makes them easy to spot at sea. Every inch of each boat the company produces reflects the dedication to quality control that comes with 36 years of experience and the high standards the company sets for its equipment and material suppliers. To help make your once-in-a-lifetime adventures more manageable, safe, and enjoyable, Oyster provides both racing boats and the models of its Blue Sea sailing line with push-button controls. The firm's largest vessel is the cutting-edge Oyster 125 flybridge sailing yacht, which measures 125 feet in length and offers a salon, a wet bar, and a sunbathing area on its upper deck.
View Oyster boats for sale on Boatzon
Palmer Johnson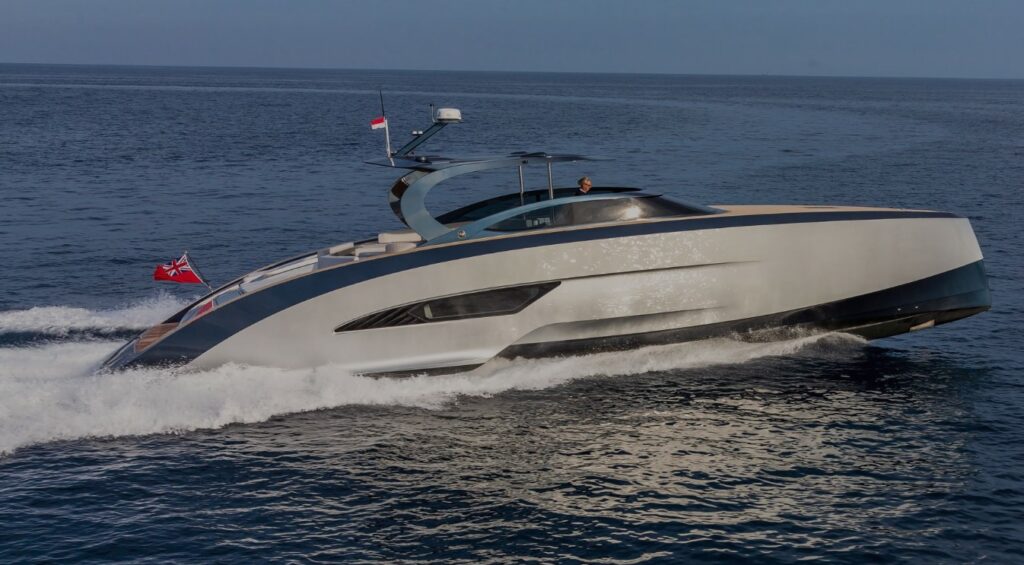 Palmer Johnson yachts have earned a reputation for their sporty styling and luxurious interiors, yet their origins are modest, guaranteeing exacting attention to detail. The company's namesake founder began with the construction of a single wooden boat in 1928; from there, he expanded to include the building of racing yachts and, eventually, the luxury megayachts the firm offers today. From the sleek PJ 120 Sports Yacht to the loaded PJ World Yacht with helipad and pool, it's clear that Palmer Johnson has a passion for some of the world's highest-quality maritime vessels.
View Palmer Johnson boats for sale on Boatzon
Check Out Palmer Johnson's Website
Ferretti Yachts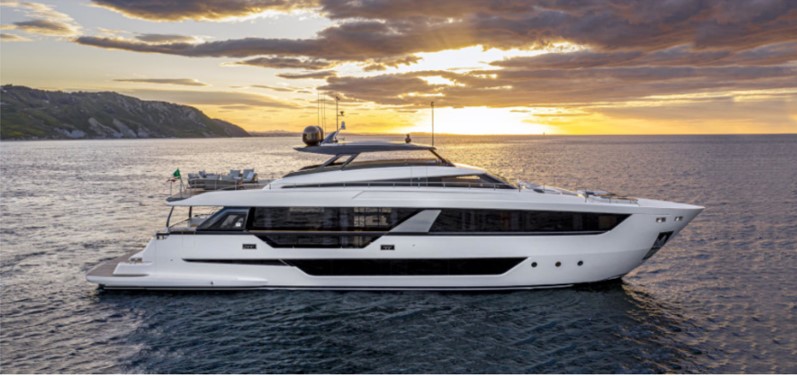 Ferretti's 11 luxurious yacht models are designed to satisfy its customers' wildest fantasies. The salon and the flybridge are connected by enclosed corridors, and the helm is located at the boat's stern. Ferretti's megayachts are fully seaworthy, since they're equipped with advanced positioning and stabilizing systems. The Custom Line 100-foot superyacht, with its sliding doors, premium wood embellishments, fold-down balcony, and Franco Poli dining chairs, won Motor Boat of the Year for its exquisite interior and exceptional performance and layout.
View Ferretti boats for sale on Boatzon
Check Out Ferretti Yacht's Website
Mangusta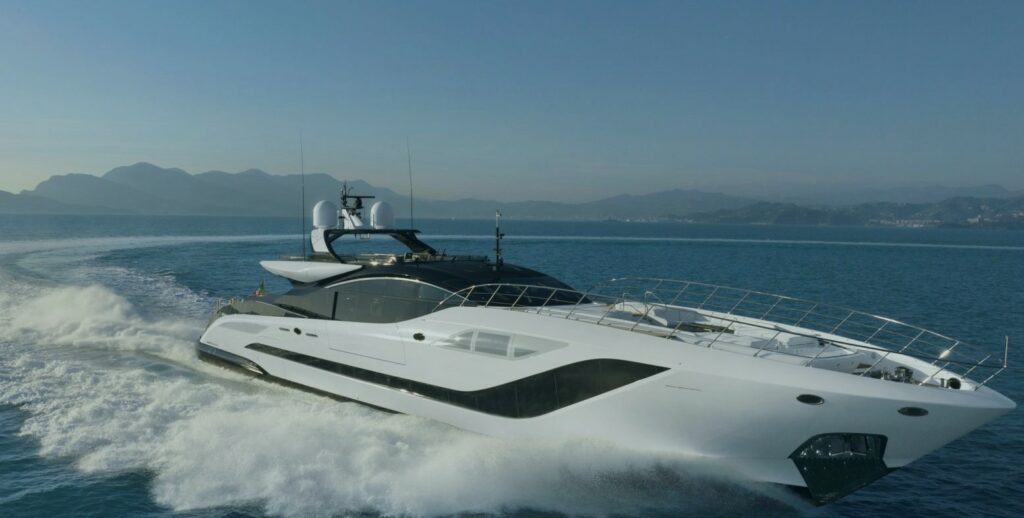 One of the biggest luxury yachts in production today is the Mangusta 165. Mangusta claims that at 163 feet in length, the 165 is the largest open yacht in the world. This gigantic ship easily outclasses its competitors thanks to its impressive dimensions and performance capabilities (such as a top speed of 45 mph, made possible by three MTU 16V 4000 M93 engines, each delivering 4556 hp). When it's finished, the company's new Mangusta 205, now under construction, will be the biggest open-style yacht in the world, surpassing the 165 in size. This 550-ton yacht will have an enormous deck and a second control center, and it will be able to reach a peak speed of 30 knots thanks to its three 4,600-hp MTU engines.
View Ferretti boats for sale on Boatzon