Spending time in the open water can be a great way to relax after a long work week. However, these personal watercrafts (PWCs), or jet skis, as many people prefer to call them, don't come cheap. Their cost can range between $6,000 and $21,000. Additionally, once you buy it, you must purchase a trailer, spend money on repairs and fuel, and undertake a boating safety course to acquire a license. The best and cheapest way to buy any asset is by cash. However, if you can't afford to buy the watercraft through this method, you can always look for a loan to finance the purchase.
You can choose from several financing options depending on your preference, and financial situation. These are secured personal loans, unsecured personal loans, dealer financing, and credit cards. Each financing method has different qualifications and terms. Read on to learn more about financing for your personal watercraft and determine which option suits you best.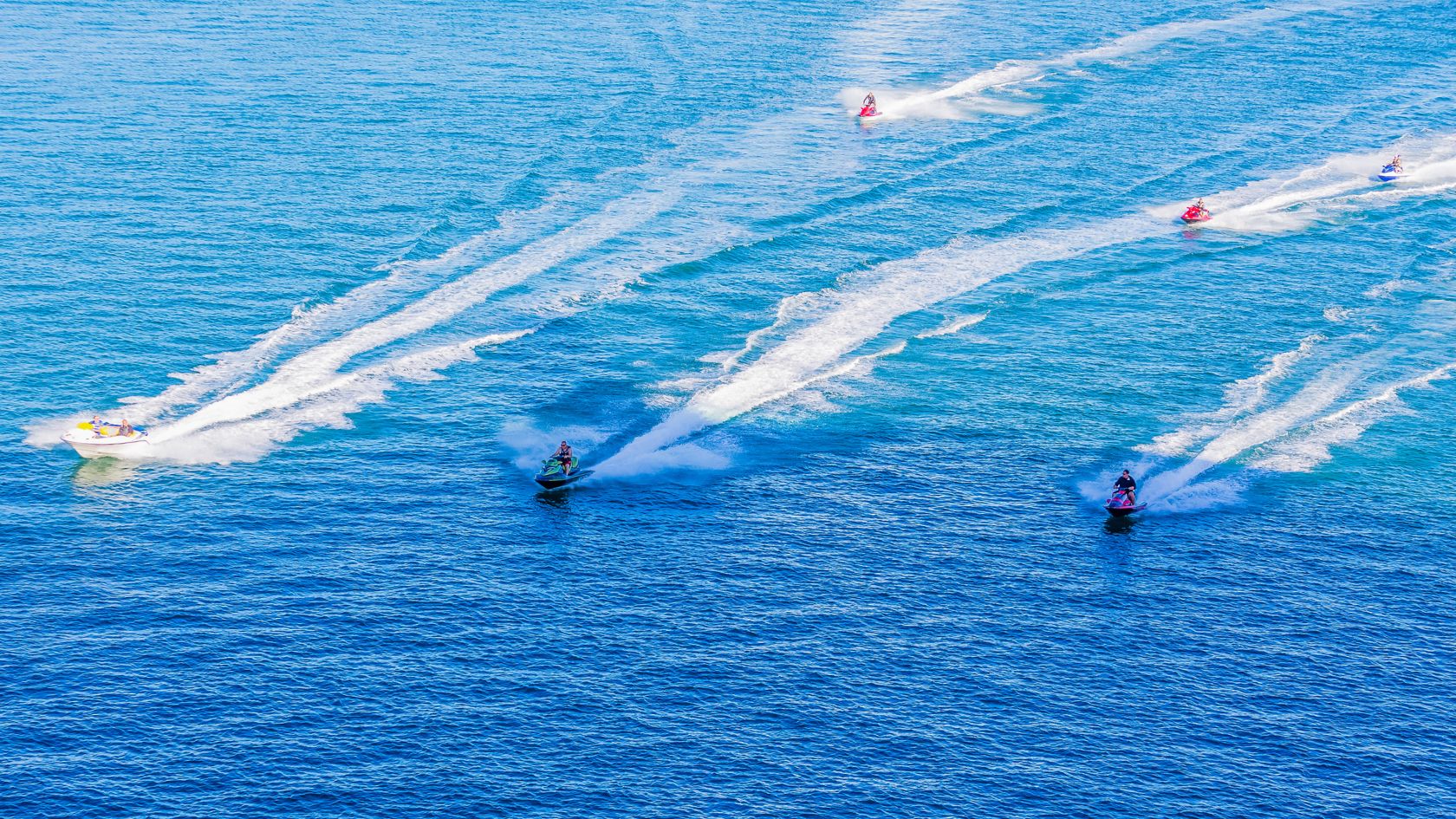 Secured Personal Loans
This is a secured loan where you will use your jet ski as collateral, so the main disadvantage of taking this loan is that the lender could repossess the personal watercraft if you default on payments. However, these loans have better credit score requirements than unsecured loans and may also have better rates. Sometimes, these loans are called boat, personal watercraft, and jet ski loans.
Unsecured Loans
You can get this type of personal watercraft loan from credit unions, banks, and online lenders. This type of loan doesn't require you to have collateral. Instead, the financier will consider other requirements, such as debt-to-income ratio, income, and credit score, when determining whether you are a good candidate for a loan. They usually have a higher interest rate than secured loans, but they are ideal for purchases other lenders might disapprove like older model PWCs and private-party procurements.
You may get a low-interest rate if you have a good credit score. You will then pay your loan monthly for a specific period, which can be between one year and seven years. The monthly payments are a fixed amount. This is an ideal financing option if you have a great credit score, and the best thing is that you won't have to worry about a borrower seizing your boat.
You can get a loan of up to $200,000.
Dealer of Manufacturer Financing
Sometimes, personal watercraft dealers or manufacturers can provide financing options to a buyer. The deals differ with every manufacturer or dealer, and you must have a good credit history and debt-to-income ratio. Occasionally, the dealers have amazing promotions that enable you to pay your loan with 0% APR for a certain period, and then later, when the promotion duration ends, the APR may increase. Some of the personal watercraft manufacturers that provide financing are Sea-Doo, Yamaha, and Krash. The advantages of this financing option are the convenience of buying a PWC and getting a loan in one location. The disadvantage is that your choices will be limited since you must choose from the manufacturer's range of products.
Credit Card
You can also opt to use a credit card to buy your jet ski. It will all depend on your credit limit. This is the perfect option, especially if you are eligible for a credit card with a promotion of a 0% APR, such as the 0% introductory APR credit card. Credit cards like Bank of America card and Wells Fargo Reflect Card provide 0% APR during the initial 21 months. The trick is to clear the balance during the promotional period to avoid paying interest on the money. If you cannot pay the balance within that period, your balance could be charged a high interest rate. Sometimes, you can get rewards from your credit card provider, allowing you to accrue points on your PWC purchase.
How to Select the Best Watercraft Financing
When you want to buy a jet ski, you must search for the best watercraft financing option available in the market that you can comfortably afford to pay off with your income. To determine the best loan or credit card, you must compare these terms:
Lender fees
Monthly payments
Prepayment penalty
Repayment duration
Annual Percentage Rate (APR)
If you can't get jet ski loans, you can consider renting or partnering with a family member who can become a co-applicant for a loan. You can share the cost of the PWC and use it together.
According to the FICO scoring range, a score of below 580 is considered poor, 580-669 is fair, 670-739 is good, 740-977 is very good, and 800 and above is exceptional.
Determining your credit score before seeking a personal loan would be best. It is also helpful to read your credit report for free on the AnnualCreditReport.com site and ensure it has no mistakes. If you discover any errors, dispute them, so they can be corrected.
If you have good credit, check out SoFi. They offer a high loan limit of $100,000, and you won't have to pay any fees. Their rates range between 8.99% and 25.81%, and the repayment period is 24 to 84 months.
Upgrade is your best option if you have a fair credit score (at least 560). The lender's loan amounts range between $1000 to $50,000, they will charge you an initial fee of 1.85% to 9.99%, and their interest rates (APR) are 8.49% to 35.99%. The repayment term is the same as SoFi's.
If you have a bad credit score, you will find lenders willing to give consumers jet ski loans, such as Upstart. They won't consider your credit score, so it doesn't matter how low it is. This lender uses a unique lending model with artificial intelligence to assess whether you qualify for a loan. The model considers other factors besides a credit score. Their repayment term is 3 or 5 years, and their rates range between 4.60% APR and 35.99% APR.
Factors to Consider Before You Decide to Get a Jet Ski Loan
As you contemplate getting a loan to finance a jet ski purchase, you must ask yourself several questions. How are your finances? Do you have enough to help you attain your other financial targets, such as retirement savings and emergency funds? Is there enough left to service a loan?
It would also help if you used a personal loan calculator to approximate the monthly payments you are likely to pay if you take out the loan and the total cost of the loan at the end of the repayment term. Defaulting on your payment can badly affect your credit history, so ensure you ascertain whether you can afford the payments before you sign the application form.
Steps to Take When Applying for a Personal Loan When Buying a Jet Ski
Know your credit score. If it's bad, and you are not in a hurry to buy the watercraft, try to improve it before seeking a loan.
Prequalify with numerous lenders. Most lenders will allow you to inquire about your rates without affecting your credit score.
Select the cheapest watercraft loan available. It should have the lowest APR, favorable repayment terms, and minimal or zero fees.
Fill out an application form and provide the necessary documents, such as a bank statement.
Get the money in your bank from your lender and begin servicing the loan monthly for the required duration.
Final Thoughts
Buying a jet ski or a personal watercraft is an exciting prospect for most people because it allows you to explore the waters and have fun with friends and family. If it's your dream to own one of these fantastic assets, and you don't have the cash to pay for it, you shouldn't despair because many lenders can give you a personal watercraft loan and turn your dreams into reality.
To learn more about watercraft finance you can read: