Most people consider buying a boat at some point in life.  Boating has a majestic allure for a variety of reasons.  For one, spending a day on the water provides an invaluable sense of peace and tranquility that cannot be achieved on land.  However, this is only part of the reason why more people are buying boats with each passing year.  Research boat ownership and you'll find seemingly endless benefits, financing options and insurance options.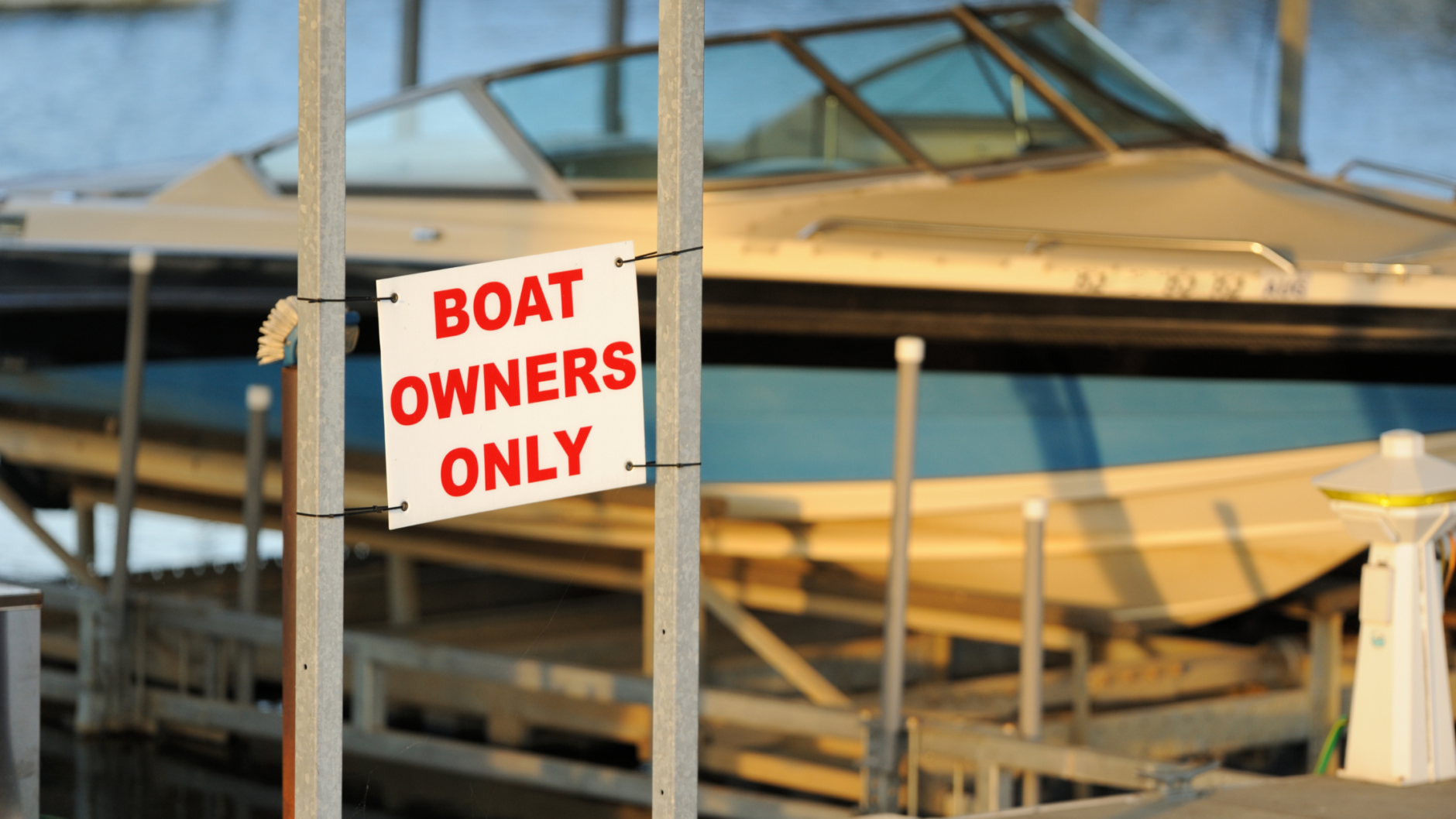 The Financial Benefits of Boat Ownership
There is a common misconception that boats are egregiously expensive simply because they are pleasing to the eye and often owned by those with high social status. Perform your due diligence and you'll find different financing options are available. Crunch the numbers and you'll quickly learn boat financing and insurance is cheaper than anticipated.
Find the best deal for a boat loan or boat insurance policy, make timely payments and it won't be long until you are the outright owner of boat. Boats typically hold their value across posterity, especially if they are properly maintained. Take good care of your boat, perform repairs as necessary without delay and the vessel will serve as a viable long-term investment. In some instances, proper boat maintenance even increases resale value. Boat owners who add niceties to their vessel or modify it with improvements have the potential to sell the boat for more than its original cost.
Financing this unique type of luxury item in the form of monthly payments even has the potential to help you come out on top in the long run. Use the money you save by committing to monthly payments as opposed to a lump sum purchase to invest or pay down your home mortgage or other debt and you'll likely end up with a net financial gain in the end.
The Logistical Benefits of Boat Ownership
If you are like most people, you are tired of spending 24 hours a day, 7 days a week on dry land. Everyone gets the itch to take to the coastal waters, embark on maritime adventures and enjoy on-water entertainment. The question is whether you'll scratch that itch and live life to the fullest or continue living a limited life on land.
The time has come to seize the opportunity to spend more of your free time outside on the water, beneath the sunny skies and breathing in the fresh air. Owning your own boat empowers you to travel to new places without resorting to lengthy car rides, flights or bus trips. Add in the fact that maintaining a boat requires comparatively less money, time and effort than that necessary for a larger motor vehicle and there is all the more reason to buy a boat.
The Health Benefits of Boat Ownership
Most people interested in buying a boat picture themselves reclining beneath the sun, listening to music and sipping a tasty drink. Rest and relaxation in the fresh are an important part of the boating experience yet they are only one part of boat life. Buy a boat and you'll enjoy enhanced physical and mental well-being. Boating provides an opportunity to swim, fish, scuba dive and snorkel whenever you want.
Head out for an on-water expedition with your snorkeling or scuba gear, bring a fishing rod along and you'll quickly find the joy of boating involves more than merely tanning beneath the sun on the peaceful water. Regardless of how you choose to use your boat, you'll agree that being on the water lowers your stress level, exposes you to much-needed fresh air and provides peace of mind.
Unexpected Benefits of Boat Ownership
Think back to the last adventure you had. If you are like most people, you haven't gone exploring in years or even decades. Most people stay on the beaten path, trudge through the weekly work grind and don't stop to smell the fresh air and enjoy life. You only have one life to live and that life should be spent exploring. Your boat is the vessel that will carry you to new adventures, providing access to rewarding experiences as well as unexpected experiences.
Take to the water and you'll encounter aquatic life, meet fellow boaters, explore the depths below and encounter a few surprises along the way. Rekindle your adventurous spirit from childhood, explore remote locations along with historic sites, gaze at the stars and catch a few fish along the way.
Boating is also invaluable in that it rounds the edges. Break free from the 9 to 5 drudgery, explore the beautiful waters and you'll develop new skills while simultaneously gaining an appreciation for nature's beauty. Boating requires you to focus on safely operating a water vessel so you can let your guard down and enjoy life on the water without fear of breakdown or injury.
This is a golden opportunity to sharpen your mind and body while adding to your skill set. Boating requires an understanding of maritime navigation, boat parts, vessel maintenance, repairs and more. If you don't know a stern from a bow or starboard, don't fret! There is time to learn and it won't take long.
The best part is learning about boats including the verbiage of boating makes you a much more complete and satisfied person. Read up on knots, currents, tides and winds. Learn the ropes of boating navigation, the rules of the waterway, fishing, scuba diving and snorkeling, plan out your adventures and you'll quickly find boating has the potential to transform your life.
This is the new experience you've been yearning for. It all starts with reviewing the considerations detailed below including boat financing and insurance options.
Things to Consider Before Buying a Boat
Buying a boat requires some preparatory research. Resist the temptation to pay your hard-earned money for the first boat you find, collect information and take your time. Though there is certainly the option to plunk down a bundle of cash to purchase a boat, financing a boat is also worth your consideration.
Take some time to research the different types of boats, highlighting those that best fit your unique lifestyle and aims for the time you spend on the water. Make a mental note of the entirety of the costs tied to boat ownership ranging from insurance to maintenance and upkeep, repairs, potential modifications and more. Your unique budget along with overarching quality insurance and boating safety should shape your decision.
How to Research Different Financing and Insurance Options for Your Boat
Now that you've decided to get a boat, it is time to turn your attention to finding the best deals for financing and insurance. Search the web for boat financing and boat insurance and you'll find an absolute avalanche of information.
Boatzon has you covered. We provide instantaneous boat loan quotes, pre-qualifying you in a mere two minutes or less. Get a boat loan quote from us and you won't have to worry about an impact on your credit score. This is the quickest and easiest way to get a boat loan or a loan for a trailer, engine, service or repairs. We are capable of providing prospective boat owners with same day approvals. Funding through our revered marine lenders is available in 24 hours or less.
Boatzon also provides boat insurance policies. Tell us about the boat you are thinking of buying or the boat you own and we'll provide a more than competitive insurance quote. Enter your information into our Boat Insurance page to obtain your personalized estimated insurance quote and you'll receive a free boat insurance quote right away.
Reach out to our team at 1-833-262-8966 if questions arise and we'll provide the answers you are looking for.