If you are interested in buying a boat, be aware that there are significant differences between the different types.  Aside from size and price, boats differ by classification, features, style and plenty more.  Here's a quick look at the different types of boats to help prospective boat owners choose the best vessel for them.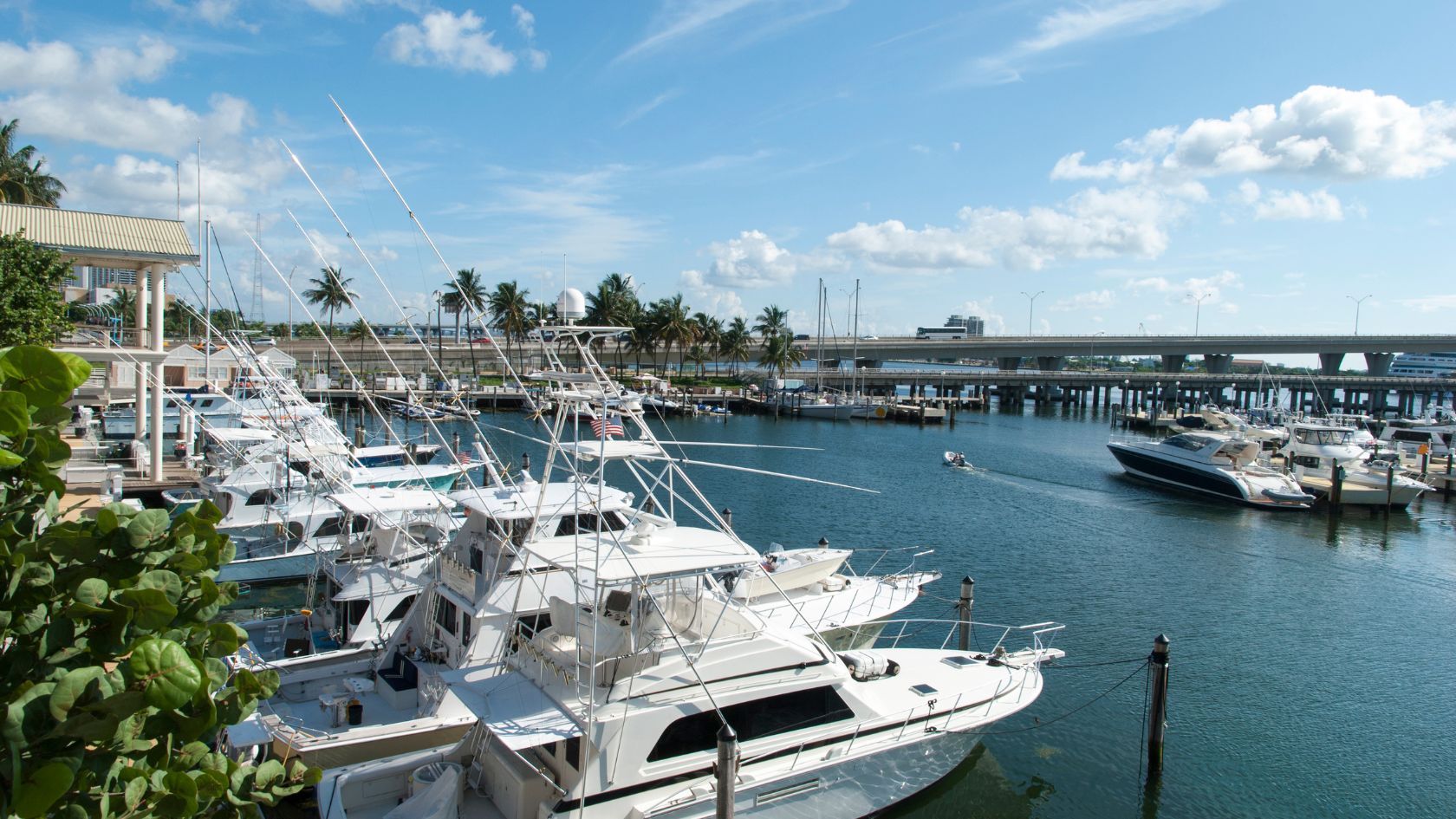 Boat Types to Consider
Take a quick look at the boats on the market and you'll discover a wide array of options ranging from sailboats that venture across the oceans to skiffs, day sailors, dinghies, bass boats for fishing and more. Continue to sort through the options and you'll find a litany of additional boat types ranging from expensive yachts and houseboats to cabin cruisers, ski boats, etc.
Private boats such as megayachts extend hundreds of feet in length. Private boats on the opposite end of the size spectrum are eight feet or less in length. Your choice of boats should be shaped by a plethora of factors ranging from purpose to style, length, niceties and more.
Above all, purpose matters most. Think long and hard about what you would like your new boat to do for yourself or your family. Perhaps you are interested in fishing. Others are interested in living on the water with a houseboat. Some are intrigued by the idea of cruising the waters, soaking up the sun and partying with friends. There are also some prospective boat owners who are strictly interested in fishing. From sailboats to multihull vessels and single hull vessels, there is a boat option available for every prospective boat owner.
Boat Classes to Know
Distinguishing boats by class makes it easier to understand their potential functionality and desirability that ultimately shapes the price point.
Boats that are considered class A are less than 16 feet in length
Class 1 boats are between 16 feet and 26 feet in length
Class 2 boats measure 26 feet to 40 feet
A boat that measures between 40 feet and 65 feet in length is a Class 3 vessel
Continue reviewing the boat class options and you will find small research vessels, commonly referred to as SRVs, that are 65 feet in length. The purpose of separating boats into such classes makes it easier to group vessels based on size and purpose. Such boat classifications help both state and federal authorities determine the purpose of the boat. As an example, the class of boat dictates the maximum passenger occupancy. The class of the boat also determines the number of flotation devices on the vessel.
Does a Specialty Boat Make Sense for You?
Specialty boats are optimal for big wakes and traversing waters with shallow depth. This unique boat class is perfect for spending the day on a river, a marshland or lake without significant depth. Specialty boats empower boat owners to transition to the backwaters for coveted fish. This feat is made possible by filling the boat hull with water, adding to the weight and moving through water through propulsion made possible by the boat engine. However, if you plan on venturing to water with more depth, you'll need something beyond a flat boat or airboat.
Are You in the Market for a Lake Boat?
Most prospective boat owners are interested in vessels for use at a nearby lake. However, lakes and boats are of differing sizes. The size of the lake you will spend time on ultimately shapes the size of the boat you buy. There is no need to buy a large boat for a lake that is shallow in depth or small in size. If you live near a shallow lake or one that doesn't have much space and do not plan on venturing out to larger bodies of water, consider the merits of the following options:
Pontoon boat
Rowboat
Outboard skiff
Bass boat
Those interested in venturing out to deep lakes, larger lakes and other water bodies of similar sizes will need a larger boat. As an example, a powerboat that measures 25 feet in length will suffice, especially if you have a need for speed.
Ocean Boating
Rewind back to the late 1980s and a relatively small-sized boat measuring merely a dozen feet in length ventured across the Atlantic Ocean. Though it is possible to venture across such a vast body of water in such a small boat, doing so is not in your interest. Sailboats and powerboats are necessary for boating on oceans as they are a minimum of 30 feet long. Such large vessels range from yachts of the mega and expedition variety to game fisher vessels, catamarans, sailboats, trawlers and more.
Ocean-faring boats are characterized by their deep Vs, bows, elevated sides and displacement hulls. Such boats are powered by either diesel or gas engines. However, in some cases, such boats can traverse the water with mere sails. Some offshore boats used for fishing are of the open center console variety, traversing the water with inboard or outboard engines. When in doubt, opt for more power than you think might be necessary as the extra oomph will help you make it ashore when an unexpected storm develops.
Bowriders
Bowriders are built with V-shaped hulls perfect for fast on-water adventuring, easy transportation and fun in the sun. Ideal for water sports including water skiing, this boat type is surprisingly affordable, has relatively low insurance costs and doesn't cost much to maintain. In terms of specifications, bowrider boats typically measure 16 feet to 35 feet in length and accommodate 10 passengers. Give one of these smaller power boats a try and you'll be smitten by the smooth ride and superior control made possible with the sterndrive engine. Bowriders also feature spacious seating behind the cockpit that shields water spray.
However, there is a downside to bowriders in that they often prove uncomfortable when waters become choppy. Moreover, bowriders are small in size, making them a poor choice for overnight voyages. Furthermore, bowriders lack the space necessary to keep riders well-protected when the weather turns bleak. However, if your primary purpose is to joyride on the water with your friends and family, have fun playing water sports or simply venturing out the beach, a bowrider is the answer. In fact, bowriders are the most popular type of power boat for those who have families and regularly hit the water with friends.
Aluminum Fishing Boats
This type of boat accommodates eight passengers and typically measures between 8 feet and 24 feet in length. If your primary objective is catching fish, consider one of these slim and streamlined bad boys. Aluminum fishing boats are characterized by their outboard motors that can be steered with ease, helping you traverse the water with a focus centered on catching prized fish.
Aluminum boats are affordable, functional in both fresh water, shallow water and inlets and comprised of durable materials. The downside to aluminum boats is that they are relatively light, creating the potential for a bumpy ride, lack visual appeal and have comparably few amenities.
Trawlers
Trawlers are perfect for those who want to live on the water. This type of boat features a bottom with a rounded displacement that allows for a smooth on-water experience, sizable cabins and a litany of amenities. Trawler boats often have a bathroom, kitchen and even a sleeping space. Trawler boats accommodate upwards of eight passengers and typically measure between 30 feet and 50 feet in length.
Choose a trawler that suits your fancy, head on out to the ocean, lake or intercoastal waterway and you'll enjoy some truly rewarding day cruising or overnight cruising. The only negatives to trawlers are the price, relatively high maintenance costs and comparatively lower speed.
Sailboats
Sailboats, perfect for enjoying leisurely rides on lazy afternoons under the sun, overnight cruises and competitions, are used in oceans, lakes and bays. These environmentally friendly boats are transported with ease, hit and maintain high rates of speed and provide quite the thrill. Perhaps the best part about sailboats is they are available in a litany of sizes, one of which is perfect for your needs and desires.
The majority of sailboats rely on the wind to pick up and maintain speed. However, some sailboats also use outboard or inboard motors to traverse the water. Sailboat types include:
Mono/single hulls
Two-hulled catamarans
Three-hull trimerans
Hit the water in a daysailer, racing sailboat or cruiser and you'll have a blast. However, there are limitations to sailboats as they accommodate a maximum of four passengers, are challenging to steer and typically cost more in terms of maintenance, storage and sticker price.
Ships are not the Same as Boats
Before concluding, we would be remiss not to distinguish the difference between boats and ships. Contrary to popular opinion, boats are capable of carrying other vessels. Today's boats have advanced to the point that some carry other boats. It is now possible for boats measuring less than 25 feet in length to tow dinghies or kayaks behind them. The logic in using a large boat to tow a smaller boat is to move ashore without docking the vessel.
Take Your Time When Choosing Your new Boat
Be patient when reviewing the boat options on the market. Rent or borrow the type of boat you are interested in and give it a test ride before committing to a vessel. Recognize some boats are much more specialized than other options on the market, understand that each boat serves a unique purpose and choose wisely.