Endless attractions have made New York one of the most celebrated states in the union. When Americans imagine a major cosmopolitan metropolis, most picture New York City. It's therefore understandable that the Big Apple would come to mind when someone mentions the Empire State. However, New York isn't only about the city.
The Adirondack Mountains are one of New York's most-visited tourist destinations. The U.S.'s largest park is located here. What could be more enjoyable than a park nestled among some of the most beautiful scenery in the country? Scores of the most picturesque lakes in the U.S. can be found in this expansive region of New York.
Of course, the Adirondacks don't have a monopoly on alluring lakes. Most of New York's lakes include breathtaking views that simply can't be found anywhere else. Some of them are surrounded by rolling forests and green mountains, while others are ringed by historic homes.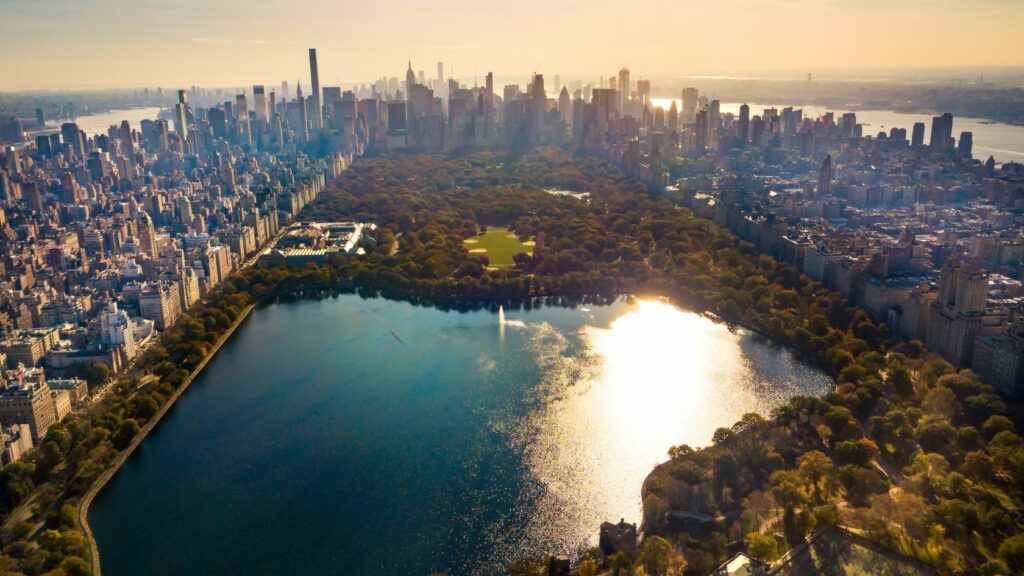 But don't just take our word for it. Below is a list of the best lakes for boating in New York State. These lakes were all selected thanks to their uniqueness, as well as their popularity, scenic beauty, and cleanliness. As the crème de la crème of the Empire State, these magnificent bodies of water are the first ones you should see on your next trip to the East Coast.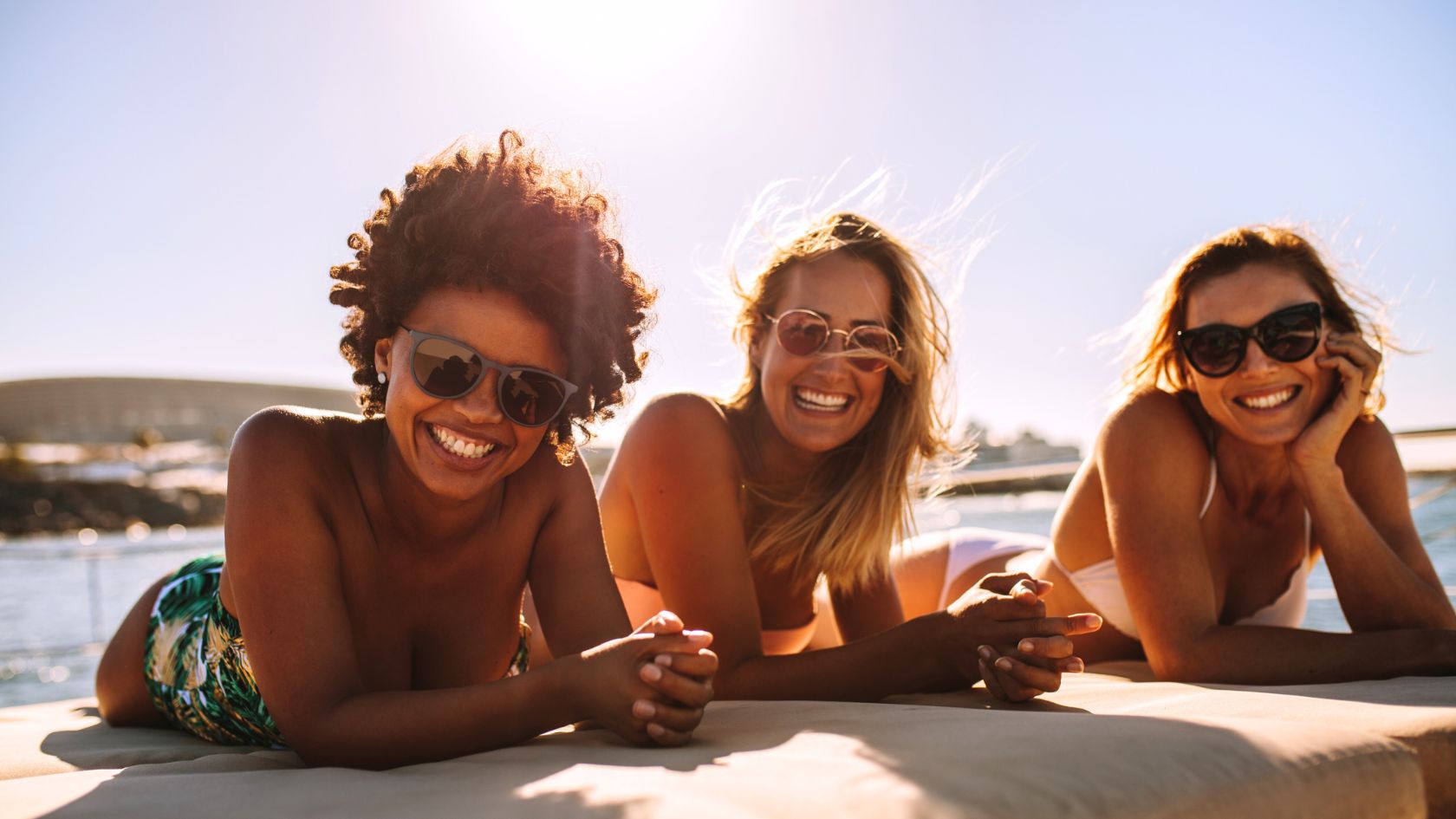 1. Chautauqua Lake
New York's greatest lake by far is Chautauqua. The lake's historical significance and modern amenities make it a lock for the top spot on this list. There are tons of things to do, thanks to the area's four public beaches and five public boat ramps.
No more than 78 feet deep at its deepest point, Chautauqua has an average depth of 25 feet. As such, most boats can safely navigate in its waters. Being a shallow lake, Chautauqua takes less time during the year to warm up than a deeper lake. But the water is still generally deep enough for any activity you can imagine.
Recreational anglers flock to Chautauqua. The lake is a fisherman's dream thanks to its abundance of bass, Muskellunge, and walleye. The lake is also very popular for ice fishing every winter. But you can tailor your trip to Chautauqua to any season you like.
Students from all over the globe study arts, literature, and other subjects at the Chautauqua Institution, located not far from the water's edge. You can explore the handsome campus of the Institution and the surrounding town on foot.
Visit the New York State Department of Environment Conservation Chautauqua Lake for more information.
2. Lake George
New York's number-two lake is a deserving runner-up to Chautauqua; there are even some who would argue that it ought to be ranked first. The renowned Lake George is located smack dab in the middle of the Adirondack Mountains.
The lake's idyllic location brings with it unforgettable scenery and exciting attractions. Lake George is a sizable 44 square miles in area; it will definitely take some time to fully explore it. Crossing the lake from one end to the other can take close to three hours.
Boating enthusiasts will love Lake George. Those who are fans of wakeboarding, sailing, fishing, and kayaking will also find much to like about this lake. With an average depth of 187 feet, Lake George is one of New York State's deepest bodies of water. Due to the depth, wakeboarding and wake surfing can take place almost anywhere, as there aren't a lot of shallow areas.
There are many activities to engage in around the lake in the fall and winter. Some examples include whitewater rafting, trekking, cross-country skiing, and snowmobiling. Indeed, there are plenty of things to do that the whole family will enjoy; the lake is a never-ending source of new adventures.
Cruising around "Millionaire Row" is another popular activity on Lake George. The lakefront enclave of Millionaire Row was once lined with extravagant historic mansions. In fact, many of these grand estates are still around. Fantastic scenes can be viewed as you cruise or drive by these palatial houses surrounding the water.
Visit the New York State Lake George Park Commission for more information.
3. Cayuga Lake
Cayuga Lake is a boater's dream. In fact, this lake is one of the best in New York for boating. Whether you're a swimmer, sailor, or fisherman, Cayuga Lake is a fantastic place to spend quality time.
Cayuga Lake is around 40 kilometers in length and has an average depth of 179 feet. The second-deepest of New York's Finger Lakes, Cayuga is home to 11 interconnected lakes that form a chain, giving the area its name. These long, thin lakes were formed as glaciers retreated from the central part of the state.
Cayuga Lake is perfect for a relaxing getaway. There's no shortage of things to do on the water and in the region. There are vineyards all around the lake if you want to take a break from being on your boat. The area also has amazing hiking trails and a famous waterfall.
Cayuga Lake is just one of the numerous lakes you can find in the area. In fact, if you're in this part of New York, it can be challenging to decide on just one vacation spot. Cayuga Lake is less difficult to access from places like New York City since it's not located as far north as the other lakes on this list. Access to the lake is made easier by its separation from the Adirondack Mountains.
Visit the New York State Park Cayuga Lake for more information.
4. Lake Champlain
Vermont's Green Mountains and New York's Adirondacks are divided from each other by Lake Champlain. The stunning views here are doubled since there are two distinct mountain ranges to take in. If you haven't yet seen this lake in person, imagine how enchanting it is when the sun sets behind the nearby mountains on a warm summer evening.
The fishing on this lake is perhaps the best in the country. At least 80 different types of fish can be found, a number of which have broken world records for their size.
Lake Champlain is popular for both water sports and for the aforementioned fishing. The lake is surrounded by a number of public beaches; even if your boat is anchored, you can definitely go for a swim. And the lake is a boater's paradise due to its many sheltered coves, opportunities for water sports, and public access points.
The lake is a great place to while away your day soaking up rays. To escape the wind and chop from passing boats, you can seek refuge in one of the many inlets along the shore. Cruising this body of water can be the highlight of any trip.
Lake Champlain is one of the cleanest lakes in the area; the clear water of the lake makes for a relaxing swim. And there are several marinas around the lake where you can rent a boat if you don't have your own.
There are many unique places to see along the coast's 500-odd kilometers. If you're in Upstate New York, a visit to Lake Champlain is virtually a necessity; it's a beautiful area in any season.
Visit the New York State Department of Environment Conservation – Lake Champlain for more information.
5. Skaneateles Lake
Skaneateles Lake rounds out our list of the top five New York lakes. Even if it's not the prettiest lake in the world, you really need to experience this one. Skaneateles Lake is New York's cleanest lake; if you've ever visited, even thinking about it can make you want to go for a swim.
Since Skaneateles is an oligotrophic lake, the water here is typically safe to drink. "Oligotrophic" means the water lacks the nutrients that support the growth of seaweed and algae. Most visitors agree that swimming in this lake is more enjoyable since there's no chance of coming into contact with either of these.
Ornate old houses surround this historically significant lake. You can circumnavigate in a boat and view them from the water.
Visit the New York State Department of Environment Conservation – Skaneateles Lake for more information.
Get to the New York Lakes!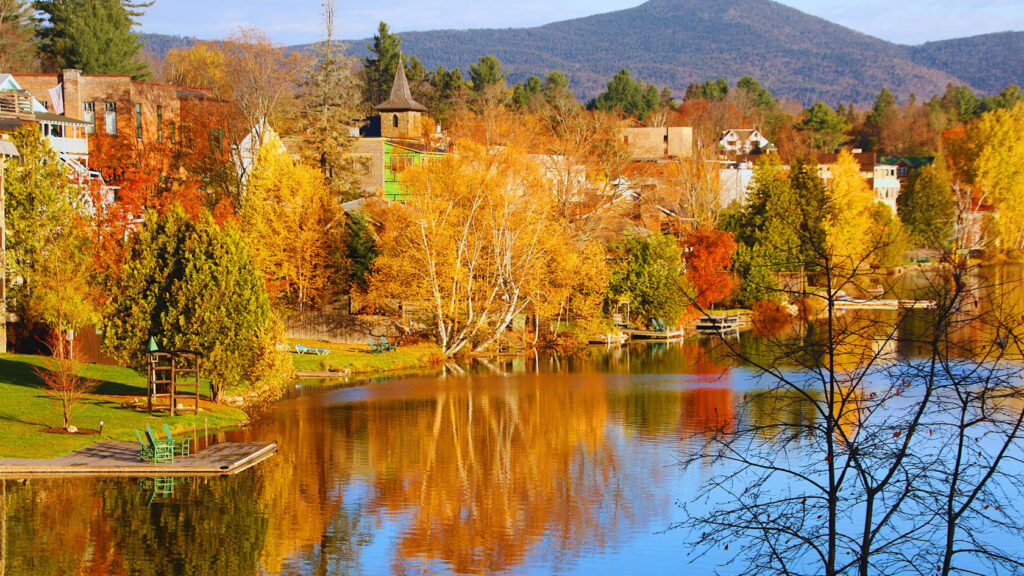 Many of the lakes in New York State are considered to be among the most exquisite in the whole country, if not the world. There are both popular, developed lakes and remote, undiscovered ones.
Every lake here has its own unique beauty and rich history. Spend some time exploring the regions around each lake to learn their stories. Many of these areas are full of additional sights to see and enjoyable things to do.
Next time you're in New York, try getting out of the city and enjoying the state's natural wonders. Touring these lakes by boat is an absolute must.