Selling a boat can be daunting if you don't know the ins and outs of selling. Boat listings have moved from using the old 'Boat for Sale' sign to placing magazine classified advertisements and now to selling boats online. One question we hear numerous times is, "How do I sell my boat fast?" You are in the right place if you are among these boat owners.
You can check out Boatzon's Sellers Page if you are ready to list your boat. We encourage you to continue reading because this article will give you extensive suggestions on selling your boat fast and other places to sell boats online.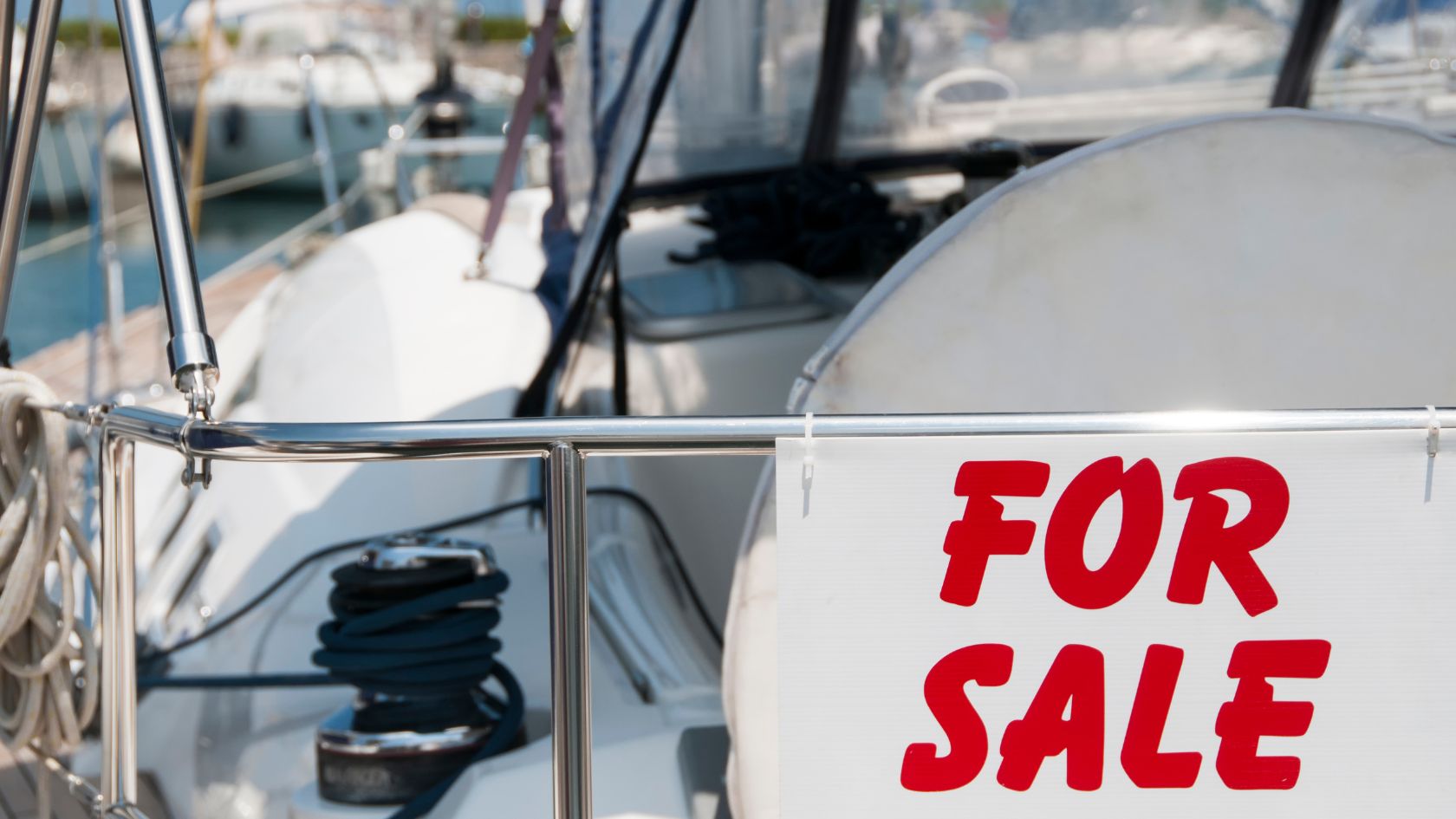 How Can I Sell My Boat Fast?
Before you sell your boat online or strike a deal with a buyer, here are a few things to do.
Prepare Your Boat for Sale
Preparing your boat for potential buyers is the first step to selling your boat fast. Ensure it is in good condition by cleaning the interior and exterior, repairing minor problems, and giving it a tune-up. Get the boat ready for in-person showings by decluttering and disinfecting the surfaces. A well-maintained boat will attract many potential buyers and help you sell it faster.
Prepare all the Boat Ownership Documents
The second step is to prepare all the relevant boat documents for your buyer. These include the boat title, bill of sale, maintenance records, warranty certificate (if applicable), and parts receipts. These documents instill confidence and help sell the boat faster.
Take High-Quality Photos and a Video of the Boat
Once you have cleaned your boat and all the paperwork is ready, it is time to take detailed photos and a video of the boat. Capture every section of the boat's interior and exterior for the advertisement. High-quality photos and videos are perfect for boat listing to showcase your used boat to potential buyers.
We recommend taking at least ten photos of the boat and a video. Take pictures when the boat is in the water, take photos on a trailer, and use png and jpeg formats for the best quality. Another recommendation is to take pictures on a sunny day when nothing in the background can distract your potential buyers.
Record a high-quality video of every part of your boat so buyers can see every detail. A video is a bonus that can help sell the boat faster. It also makes your advertisement stand out from other boats online.
Find the Best Price
Browse boat classified websites and any other boat listing to see what other boat owners with a similar model are asking for online. These websites will give you an idea of how to price your boat. Another option would be to ask for pricing information on the sell-my-boat forums. While this may not give you all the information you need, some people in these boat forums can be very knowledgeable on boating topics and pricing information.
Some factors come to play when determining the value of your used boat. These factors may include the boat size, age, and model. Alternatively, you can hire a marine surveyor to value your used boat and give you the best price to sell it.
Also, come up with a reasonable price based on your boat's value. Be realistic as possible about the price and ensure to include modifications that you may have made in the boat listing description.
Advertise Your Boat
Most boat owners who sell their boats online point out that it is the quickest way to get the best price for a used boat. You can place an ad in your local newspaper or boating magazines. With the decline in newspaper and magazine consumption, advertising in print has become a less-effective way to sell your boat.
With hundreds of popular boat types, Boatzon draws millions of visitors who know what they want. The most popular places to sell boats online include boat-specific marketplaces like Boatzon or general marketplaces like Craigslist. Aside from our visitors, we have a user-friendly platform where you can easily create and update your listing. Other boat listing sites you can try include boats.com, Boat Trader and YachtWorld.
As mentioned above, provide ten or more photos with detailed information about the boat so potential buyers have all the information. You can also advertise your boat for free on the Facebook marketplace and in groups.
Tips for Taking Great Photos of Your Boat
One final tip we must share is how to take the best quality photos of your boat. Great photos help sell your boat faster.
Take another Look Around
Look around for places you may have missed when cleaning your boat. Look for random items that may be lying around as well.
Lighting
Wait for the best lighting to take your photos. Avoid cloudy days and take pictures when the sun is up. Your boat listing will undoubtedly stand out from the rest.
Take Close Up and Wide Angle Photos
Consider using lenses as wide as 14mm rather than a regular lens, which may give buyers the idea that your boat is small.
Detail
Capture every detail of your boat and highlight all the areas you thoroughly cleaned. You want your potential buyers to have a clear idea of what it looks like and to let them see how passionate you are about the boat.
Take Photos with the Boat on the Water
While pictures of the boat sitting on a trailer are okay, taking pictures of it on water adds some validity to the fact that it runs and drives.
Conclusion
We have finally answered the sell-my-boat question that many boat owners ask. You can reach us if you want a boat listing site to sell your boat. We are also ready to help and guide you through the process if you need further assistance. Selling boats online may not be easy, but with these tips, you can sell your boat faster and for the best price.