In this article, we'll take a look at 10 of the top international boating destinations that can offer seafarers an experience they'll be unlikely to forget. These carefully selected places will provide sailors with an ideal vacation, complete with everything from calm blue seas to gorgeous coastlines. Prepare for the trip of a lifetime by setting sail for some of the world's most enticing seaside and island locations.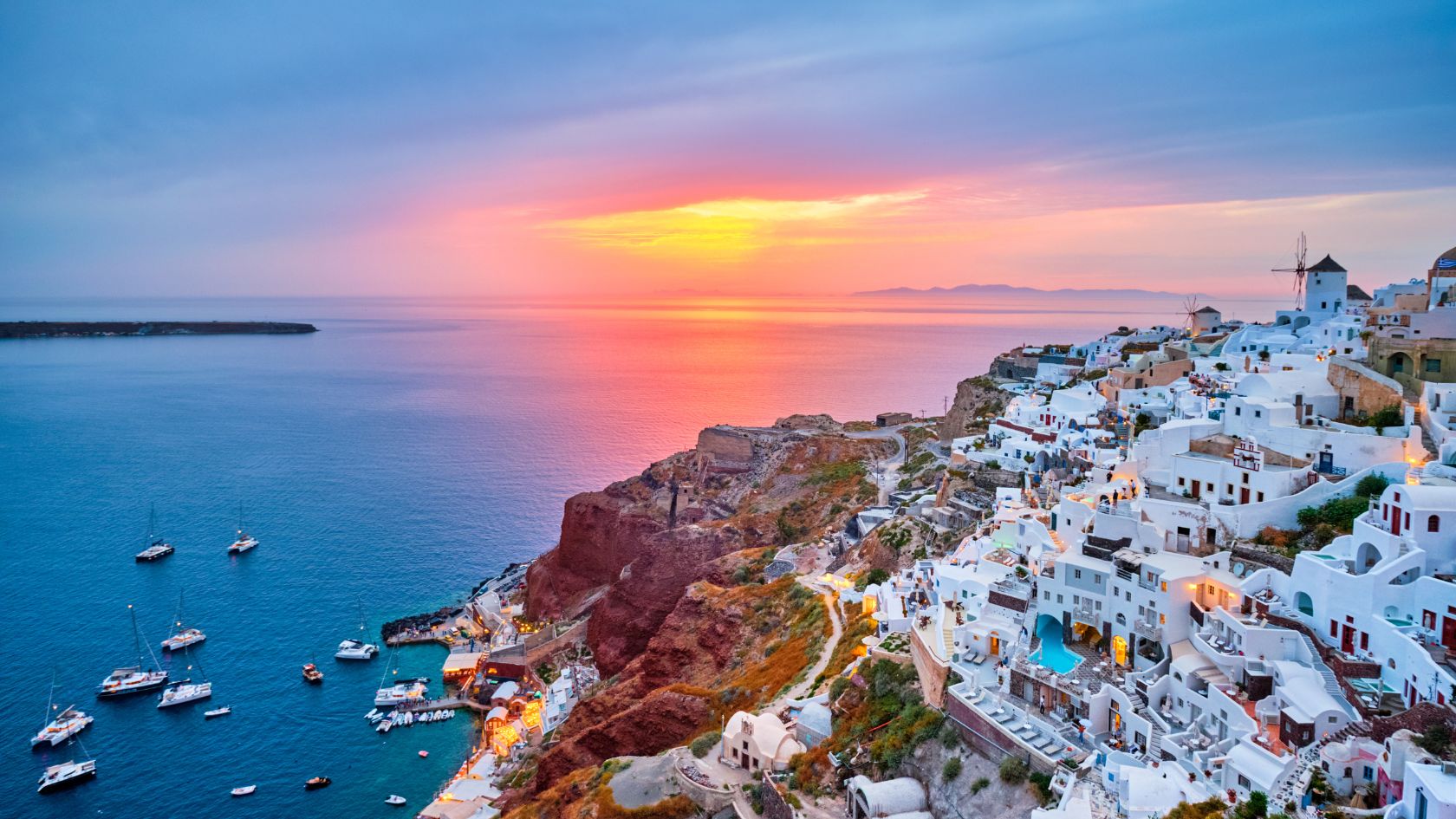 1. The Florida Keys
If you're in search of an endless expanse of the Atlantic Ocean with nothing but calm waves, look no farther than the Florida Keys. These islands are not only easy to navigate, but they also possess breathtakingly beautiful landscapes that can't be seen anywhere else in the United States. If you decide to make the journey, be ready for a magnificent voyage through the waters of Florida Bay and a thrilling entry into the Atlantic Ocean. In addition, visitors are free to tie up their watercraft at any of the fantastic waterfront eateries of the Keys and enjoy rum drinks and (if you're lucky) the catch of the day. The Florida Keys are home to a number of historical landmarks, including the only coral barrier reef in North America at the Florida Keys National Marine Sanctuary.
2. The Bahamas
The Bahamas are considered by many boat owners to be one of the absolute best sailing locations in the world. There are scores of islands to explore and turquoise oceans that are unforgettable, so your adventure in and around this Caribbean country can start in any number of ways. But even if you don't have time to do anything else while you're traveling through these idyllic isles, you should at least stop by Staniel Cay. White-sand beaches, warm waters, strong drinks, and a slow pace of life can all be found on this peaceful island. And while you're visiting the Bahamas, be sure not to miss your chance to see the underwater paradise that lies just below the water's surface while you're there; snorkeling and scuba diving are favored activities here.
3. Bermudas
While Bermuda might once have been home to pirates and privateers, in the modern era, you needn't be worried about traveling this British overseas territory. Every year between March and November, Bermuda plays host to a number of regattas held by different sailing organizations from around the world. These regattas attract some of the world's most luxurious yachts and state-of-the-art vessels. The island's pleasant year-round climate makes it a popular vacation spot for those looking to cruise, kick back, and soak up some rays. As with the Bahamas above, when taking a trip to Bermuda, visitors shouldn't limit themselves to exploring the island's surface; they're invited to dive into the habitats of the local marine life, photograph the territory's shipwrecks, and marvel at the reefs that surround the island.
4. Vancouver Island
Located just off the coast of British Columbia, Vancouver Island is a stunning natural wonder. The natural beauty of the island can be appreciated by passing mariners. When touring through this region, sailors can anticipate finding sheltered coves, craggy inlets, safe mooring spots, and more. The San Juan Islands and Gulf Islands, as well as their temperate rainforests, aren't too far away. Be on the lookout for sea creatures like harbor seals, sea otters, and even killer whales, since there's a wide variety of marine life in this boater's paradise.
5. The U.S. Virgin Islands
The United States Virgin Islands (and, more specifically, the area around St. Thomas) are a boater's paradise due to their protected waters and reliable winds. Because of its beautiful harbor and surroundings, the island of St. Thomas is often regarded as the greatest conceivable port of call. But be aware that visitors to this territory can expect to pay premium prices at the local shops and restaurants.
Take a respite on one of the surrounding islands, such as St. John or St. Croix. Scuba diving, snorkeling, and windsurfing are just a few of the myriad activities that can be enjoyed by boaters in the waters around these islands. If you have extra time, journey northward to the British Virgin Islands for some of the most tranquil and delightful island sailing you can find in this alluring region of the Caribbean.
6. Martha's Vineyard
Martha's Vineyard is a great choice for a summer getaway if you're looking for the "best of the best." Located only a few miles south of Cape Cod, this island has a total land area of 100 square miles. It offers boaters a wide range of coastlines, from sandy beaches to cliffs along the Atlantic coast to marshy ponds and a number of different inlets. Notably, this piece of Americana provided the basis for the classic novel Moby Dick and the setting for Steven Spielberg's film Jaws. Despite how the island is depicted in these seminal works of literature and film, Martha's Vineyard is a safe haven for sailors and watercraft. The Vineyard Cup is a three-day regatta that's widely considered to be among the most magnificent in New England. Everyone is welcome to attend the celebrations and sailboat races that take place during the second week of July.
7. Dubai
Dubai is one of several international havens for yachts and pleasure boats. Visitors can stop by the Atlantis Hotel on the emirate's Palm Jumeirah islands and take advantage of the marinas around the resort while they're there. Marina visitors can take in the waterfront sights like glittering skyscrapers, luxurious beach resorts, and otherworldly superyachts. Dubai also offers a wide variety of inland attractions to its guests, including world-class golfing, horse racing, camel riding, luxury shopping, and outstanding dining, to name just a few.
8. Costa Smeralda, Sardinia (Italy)
If you're looking for a length of coastline that's been left virtually untouched and has stunning panoramas as well as opulent marinas, go no further than the Costa Smeralda on the Italian island of Sardinia. From here, you can view the Maddalena Archipelago, the sea grottoes of Cala Gonone, and the rock formations of Capo Testa, to name just a few of the area's natural attractions. Those eager to put their new boat to use and view picturesque sights in the region couldn't ask for a better spot than this one. While in the neighborhood, make sure to swing by the exclusive Yacht Club Costa Smeralda to take advantage of the resort's first-rate services and amenities.
9. The Greek Islands
The Greek Islands are renowned as a safe haven for sailors and are a fantastic destination for those who want to travel by sea. Vacationers can soak up some rays, take a dip in the refreshing ocean, sample the delectable local cuisine, and do some good old-fashioned exploration while they're here. In addition, visitors can admire the scenery of the area's uninhabited islands, explore the coastlines in search of stunning beaches, and get off their boats to enjoy the area's one-of-a-kind nightlife. Anchorages can be found in abundance in the Greek Archipelago, including on the islands of Mykonos, Corfu, and Crete.
10. The French Riviera
It's unlikely that beachgoers and sailors alike will ever discover a place to vacation that tops the French Riviera. With famously posh cities, resort hotels, and beaches all around, this part of the world is ideal for living the high life close to the water. When boaters aren't out basking in the rays and playing in the waves, they're taking in the sights of the Côte d'Azur when they dock. Saint-Tropez's ostentatious opulence, Nice's laid-back beach culture, Cannes's glitz, and Porquerolles's serenity are all included in this category.