Buying a boat is a dream for many people, but it can also be overwhelming, especially for first-time buyers. From choosing the right type of boat to navigating the financial and legal aspects of the purchase, there are many factors to consider.
This article will provide a step-by-step guide to buying a boat, from the initial concept to closing the deal. Whether you're looking for a fishing boat or a luxury yacht, this guide will help you make informed decisions and ensure a smooth buying process.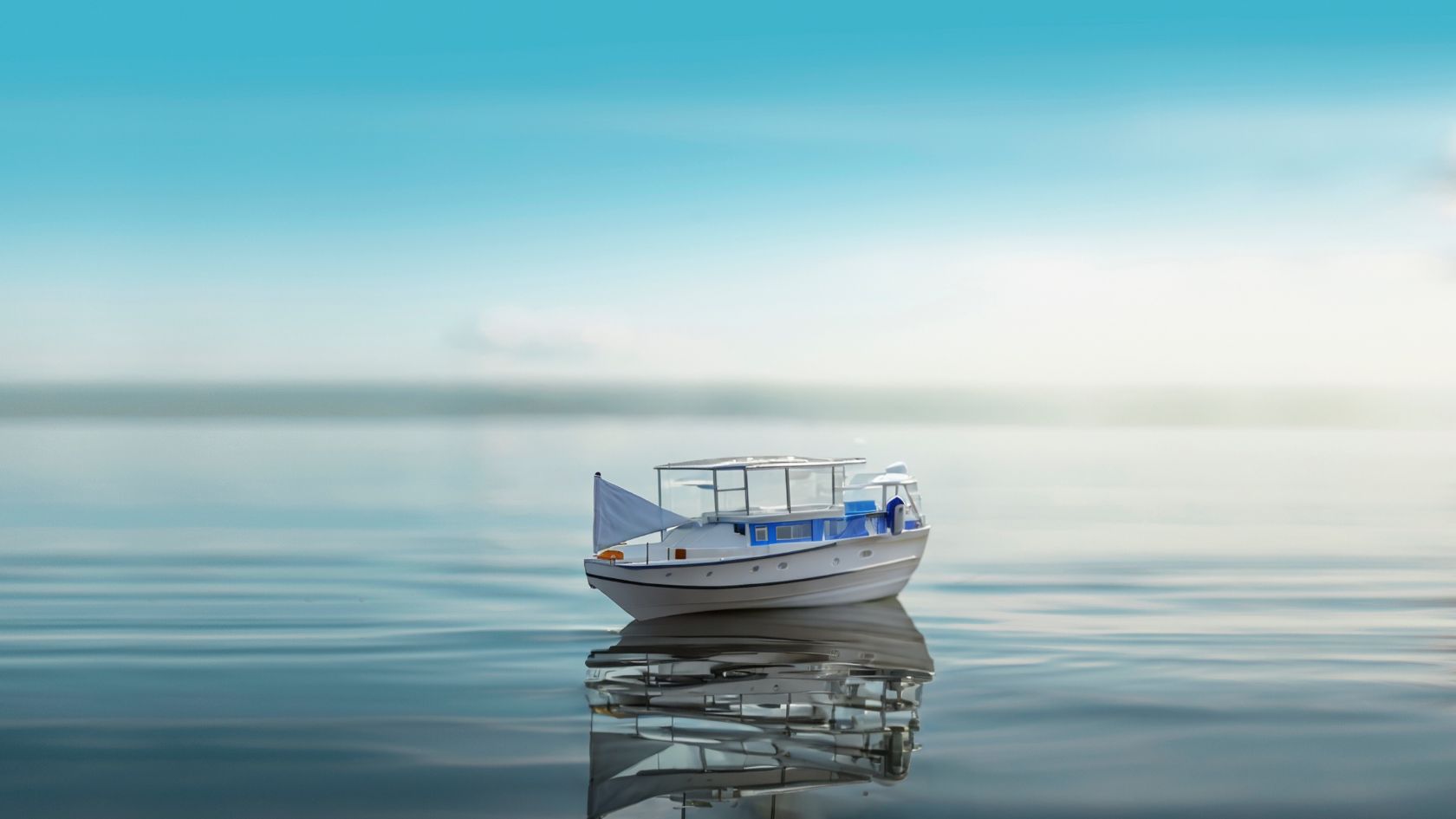 Determine your needs and budget
The first step in buying a boat is determining your needs and budget. This involves considering the type of boating you want, whether it's fishing, cruising, watersports, or something else. Understanding your needs will help you narrow your options and choose a boat that suits your requirements.
Additionally, it's important to evaluate your financial situation and set a budget for the purchase and ongoing expenses such as fuel, maintenance, and docking fees. Setting a realistic budget can avoid overspending and ensure your boating experience remains enjoyable and stress-free.
Research on different types of boats
The second step in buying a boat is to research the different types of boats available. This includes learning about each kind of boat's features, size, and maintenance requirements. Factors to consider may include the number of passengers the boat can accommodate, the engine and propulsion system type, the materials used to construct the boat, and any additional features such as a cabin, kitchen, or bathroom. It's important to take your time during this step to ensure that you find a boat that meets your specific needs and preferences.
You can start by browsing the websites of boat manufacturers and dealers, reading boating magazines and blogs, attending boat shows and expos, and speaking with experienced boaters in your community.
Additionally, it's important to consider your boat's intended use and skill level as a boater. For example, if you plan to use your boat for fishing, you may want to look for boats with specialized features such as fishing rod holders or live wells. On the other hand, if you're a beginner boater, you may want to look for boats that are easy to handle and maneuver.
Inspect and sea trial potential boats
After researching and narrowing down your options, the next step in buying a boat is to inspect and sea-trial potential boats. Hiring a professional marine surveyor to inspect the boat thoroughly, including its mechanical, electrical, and structural components, is highly recommended. The surveyor will identify any issues or potential problems that may affect the boat's safety, value, or usability.
After the inspection, it's time to take the boat for a sea trial. This will allow you to test the boat's performance in real-world conditions and get a feel of how it handles on the water. During the sea trial, pay attention to factors such as the boat's speed, maneuverability, stability, and noise levels. Test all the onboard systems and equipment, including the navigation, electrical, and safety equipment.
Based on the inspection and sea trial, you can evaluate the boat's condition and determine whether it meets your expectations and needs. If there are any issues, you can negotiate with the seller to either fix them or reduce the purchase price accordingly. If everything checks out, you can move forward with the purchase and enjoy your new boat.
Secure financing and insurance
The fourth step in buying a boat is to secure financing and insurance. Depending on your financial situation, you may need to explore financing options such as boat loans or leases. Visit different shops to compare rates from different lenders to find the best option that fits your budget and needs. Remember that you will need a good credit score and a down payment to qualify for a loan.
You can also use boat loan calculator by boatzon to help you finance the boat you love!
Another important aspect of buying a boat is obtaining insurance to protect your investment. Boat insurance can cover a variety of risks, including accidents, theft, and damage to the boat or other property. Some states may also require boat owners to carry liability insurance. Do your research and compare the policies of different insurance providers to find the best boat for beginners.
Once you have secured financing and insurance, you can move forward with the purchase and take possession of the boat. Before signing any paperwork, read and understand all the terms and conditions of the loan, lease, and insurance policies. By securing financing and insurance, you can protect your investment and enjoy your new boat with peace of mind.
Close the deal
This involves negotiating the purchase price and terms of the sale with the seller. Be sure to have all agreements and negotiations in writing and thoroughly review all the paperwork before signing.
Once the terms are agreed upon, complete all necessary paperwork and obtain the necessary licenses and registrations. This may include obtaining a bill of sale, registration, and any other required documentation for your state or country. It's important to follow all the legal requirements and regulations to ensure the boat is yours and ready for use.
Finally, take possession of the boat and enjoy your new purchase. Familiarize yourself with all the systems and equipment on board, including safety equipment and navigation systems. And most importantly, have fun on the water! With the right boat and proper preparation, boating can be a rewarding and enjoyable activity for years to come.
Maintenance and ongoing expenses
After buying a boat, developing a maintenance plan is important to keep it in top condition. Regular maintenance can help prevent costly repairs down the road and ensure that your boat is always ready to use. Some key maintenance tasks include cleaning the boat regularly, changing the oil and filters, checking the batteries, and inspecting the hull and propeller for damage.
In addition to maintenance, it's important to budget for ongoing expenses such as fuel, docking fees, and repairs. Fuel costs will vary depending on the type of boat and how often it's used. Docking fees may also vary depending on where you store the boat, such as a marina or a trailer. Repairs and upgrades may also be necessary over time to keep the boat running smoothly and up-to-date with the latest technology.
Despite these ongoing expenses, owning a boat can provide great freedom and relaxation. Whether you enjoy fishing, watersports, or simply cruising on the water, a boat can greatly improve your overall well-being and quality of life. With the right maintenance and budgeting, you can enjoy your new boat for years to come.
Finally: Enjoy Your New Boat Responsibly!
It's important to remember that boating is a fun and exciting activity, but it also comes with responsibility. Always follow safety guidelines and regulations, including wearing life jackets and following speed limits and navigation rules. Be respectful of other boaters and the environment by minimizing your impact on the water and properly disposing of any waste.
Also, be aware of weather conditions and always check the forecast before heading out on the water. Be prepared for any unexpected situations, such as engine problems or inclement weather.
By enjoying your new boat responsibly, you can have a safe and enjoyable experience on the water. Whether you're exploring new waterways, fishing with friends, or enjoying a relaxing day on the water with family, owning a boat can provide memories that will last a lifetime.