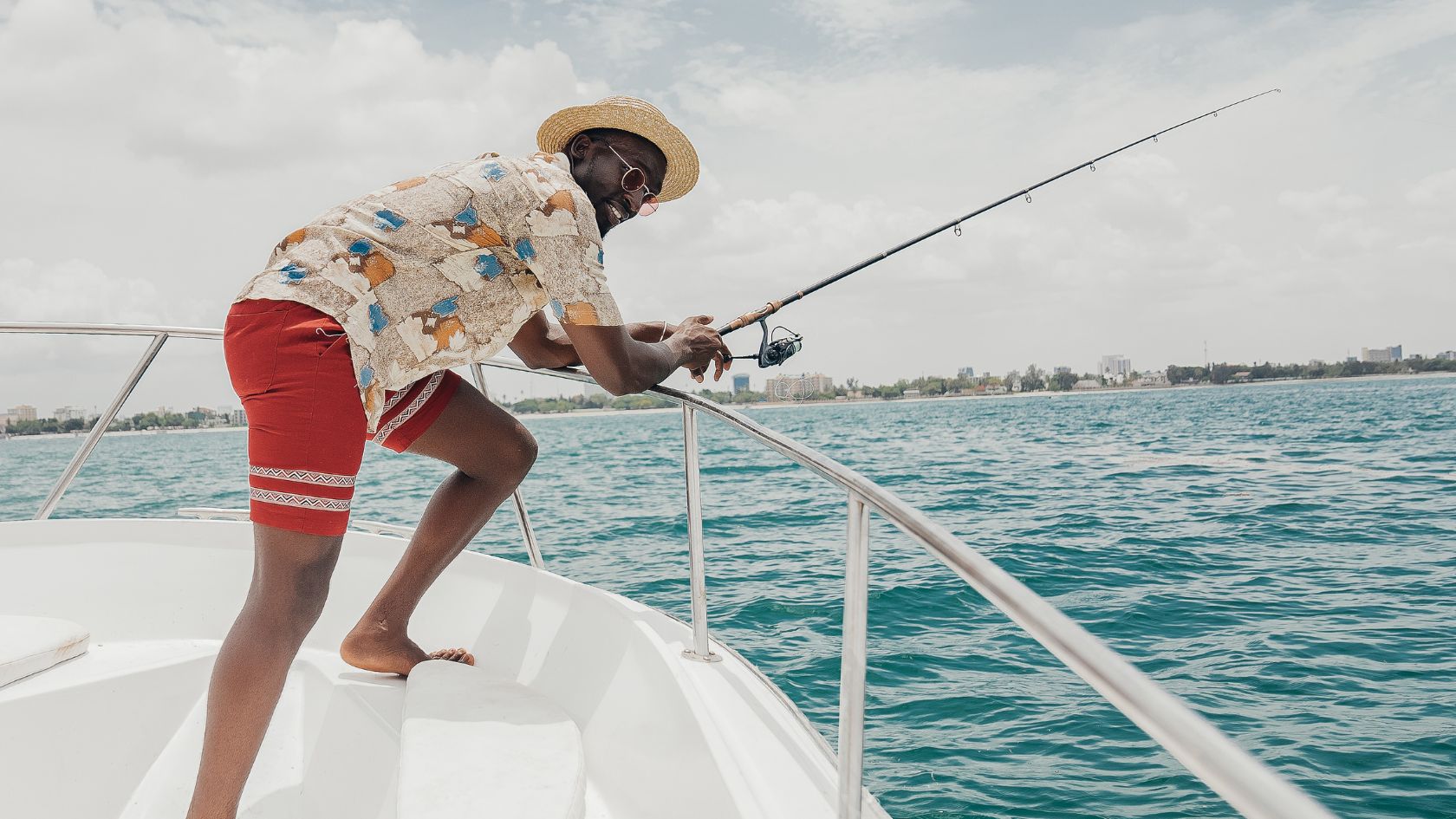 Luckily, finding the right boat loan isn't too difficult. You just have to remember a few things, and after that, it's essentially a set-it-and-forget-it process unless you want to refinance your loan. Here's what to do.
Know Your Numbers
Getting your numbers lined up is the most important step to getting a boat loan. You should have a firm grasp on your personal financial details, including:
Your savings:

Most lenders require a down payment of 10% to 20% of the boat sales price.
Boat setup costs:

Remember to reserve any savings for boating startup costs, like purchasing life preservers, trailers, yacht club membership fees, marine surveys, sales tax, registration, etc.
Your debt-to-income (DTI) ratio:

Most lenders base your maximum approved loan amount partially on your debt-to-income ratio: i.e., what percent of your income goes toward debt payments already each month. Most boat lenders won't approve you for a loan unless your DTI ratio is around 40% or less.
Your monthly budget:

Make sure you have more than enough money left over to pay your estimated monthly payment and any ongoing costs, like slip fees, fuel, maintenance, etc.
The last part is key because your estimated monthly payment is what you'll use in determining what kind of boat to shop for and what rates and terms you should look for in your loan. You can play around with numbers in a boat loan calculator to see how much your estimated monthly payment might be depending on what loan options and boat types you choose.
Keep in mind it's a balancing act: you don't want to underspend and end up with a leaky rowboat. But it's also a good idea to leave a little wiggle room in your budget and buy a little less than your maximum approved amount. That way, if a surprise expense comes up or your income dips, you won't be quite so stressed to keep making the payments.
Check Your Credit Report and Credit Score
It's a great idea to check both your credit report and your credit score before you apply for a loan.
According to a 2013 FTC study, about one in four people had errors on their credit reports that were significant enough that it might have changed their credit score. Given all of the data breaches and fraud permeating around us today, it's a prime time to make sure everything's on the up and up before you put your hard-earned credit to good use.
You can check your credit report with each credit bureau for free at AnnualCreditReport.com. You can often get your FICO score for free in your bank or credit card accounts, or opt for a free website like Credit Karma that shows your VantageScore, a close approximation to the FICO credit scores that most lenders use.
Gather Your Financial Documents Ahead of Time
Once you get the boat loan process rolling you'll want to get it done pretty quick. One way you can streamline the process is by gathering all of the supporting documents you'll need ahead of time. Scan and save them to a specific folder on your computer that you use just for applications for boat loans so that you don't have to hunt everything down when you're pressed for time later.
Here's what to round up:
A copy of your government-issued photo ID

Most recent pay stub (if you work for an employer)

Most recent three months' worth of bank account statements

Past two years of tax returns or tax transcripts (if you're self-employed)

A list of all your assets and debts, including the balances and estimated monthly payments

Proof of address for the past three years, such as past utility bills or mortgage statements
Get Pre-Qualified With Lenders Offering Boat Loans
There's nothing worse than finding a boat you love, putting in an offer, and then finding out you're not approved for financing or it's not a good fit for your budget after all. That's why it's important to get pre-qualified for boat loans before you head out shopping.
Getting pre-qualified is a simple process and it usually only takes a few minutes. You'll only need to provide a lender with a few details like your Social Security Number, name, and address. They'll generally do a soft pull of your credit report, which won't impact your credit score. They'll use this data to tell you whether you're likely to be approved, and if so, what your rates and terms might be.
It's a good idea to get pre-qualified with several lenders so that you can get a few quotes to choose from. This lets you pick the winning offer with the best rates and terms and an estimated monthly payment that fits your budget.
You can certainly do this on your own if you like, but at Boatzon, we streamline the pre-qualification process by checking with many lenders in our network at once. This saves you a lot of time and hassle from having to scout out each lender yourself.
You can then use this pre-qualification to confidently head out shopping, knowing that you're not just a tire-kicker.
Find a Boat and Get a Marine Survey
Now the fun part: finding your next boat. Since you've already gotten pre-approved and you've verified your numbers, it'll make this step even more exciting. No more guessing about which boats you can afford or not, because with this strategy you've already laid the groundwork for a confident decision and a favorable outcome.
Once you have a boat in mind, get a marine survey done on it. Most lenders and insurers will require this, and even if they don't, it's a good idea to get it done anyway — especially if you're buying a used boat. It gives you a realistic overview of the condition of the boat and whether you're making a good investment or not.
Complete Your Application
You've already done a lot of legwork to pull together your boat financing, which makes boat loans easier to get once you reach this stage.
Go back to your list of lenders who you've pre-qualified with and select the one you like best, whether you're basing your decision on their customer service, their business model, or — like most people — you just want the best rates and terms on your loan. Reach back out to them and let them know you'd like to proceed with the loan application.
In most cases, this just requires you to supply a few more bits of information, including the list of documents you've already gathered up and put together. Lenders who specialize in boat loans will also want information on the boat too, such as its make, model, length, year, etc. as well as the results of the marine survey.
It's important to stay in close touch with your lender at this time. If they need any additional documents or information, make sure you respond right away so you can speed up the loan approval process.
Buy Boat Insurance
Your lender will generally require you to get boat insurance before the sale is finalized, similar to how auto loans work. Again, most insurers will want to see the results of your marine survey before offering you a policy.
You can check with your current insurer to see if they offer bundling discounts for adding on boat insurance, but we can also help you shop for boat insurance to make sure you're getting the best rates and terms.
Get Your Boat — and Enjoy!
Finally — the big day is here!
Once your boat loan financing is lined up, your lender will send the funds to the boat seller. You'll then need to ensure that the title and registration are properly recorded. Lenders are generally listed as a lienholder on the title for secured boat loans, which is what most people opt for. Once you pay off the loan, they'll be removed as a lienholder and you'll own the title to your boat free and clear.
Remember to sign up for auto pay on the boat loan. This takes the hassle of remembering to make the payments each month out of your hands so the loan gets paid off automatically. You'll also avoid any late fees and preserve your credit score. The only thing left to do now is head off into the sunset for your inaugural cruise.