Boatzon finally makes buying a boat easy, and fun. Boatzon brings the dealership to your doorstep with transparent pricing and instant pre-qualification for financing and insurance from the comfort of your home. In just a few minutes, you can pre-qualify for financing, see your estimated insurance quote, set your video or in-person appointment to see the boat, and even choose to pick it up or ship it to your house. It's that easy.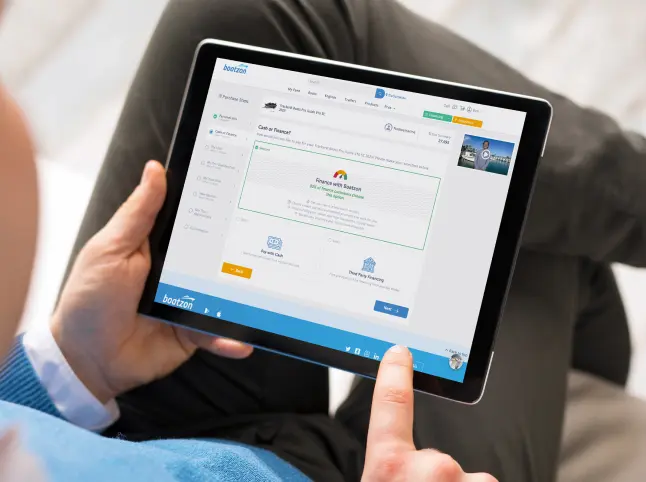 Search one of the nation's largest inventory of new and used boats.
Boatzon has one of the nation's largest inventory of new, used, and certified dealer boats. If you're looking for a boat, we'll have it. You can search by manufacturer, boat type, or use our easy search tool on our website header to find your boat. Click on a boat, and you can easily see the details, photos, and specs of the boat.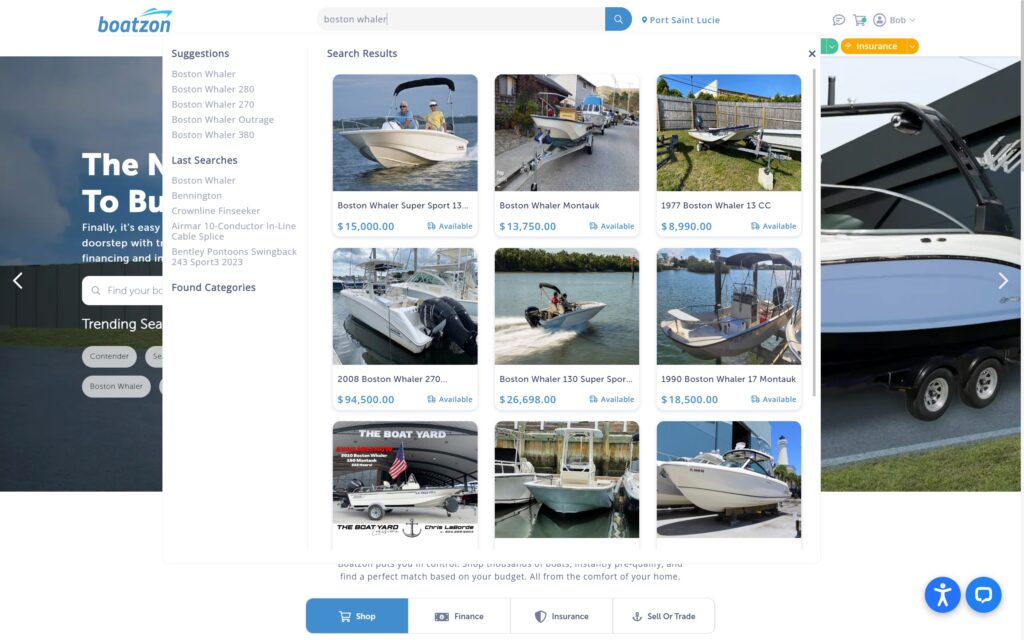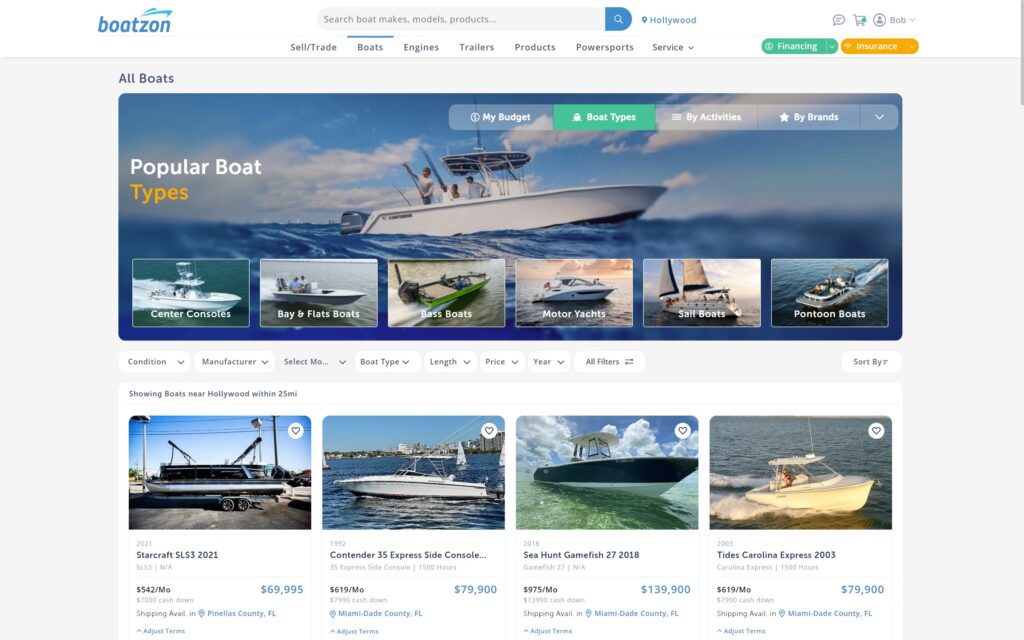 Pre-qualify & reserve your Boat
Once you find your dream boat, you can click on the Pre-Qualify & Get Started button to start your prequalification, see your bank offers, see your estimated insurance quote, and reserve your boat.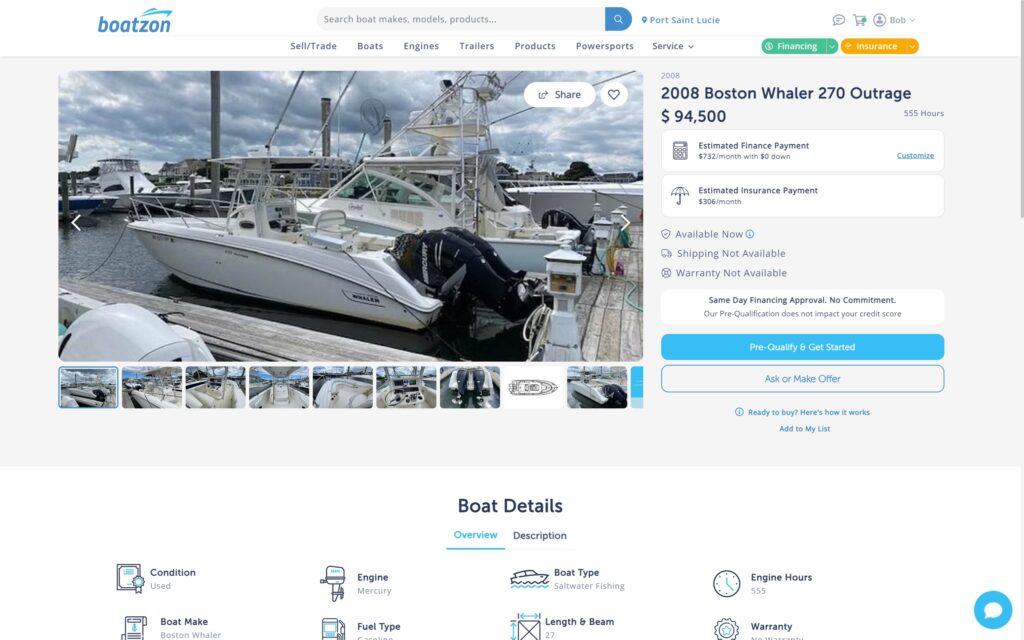 Our pre-qualification is a soft pull on your credit and does not affect your credit score.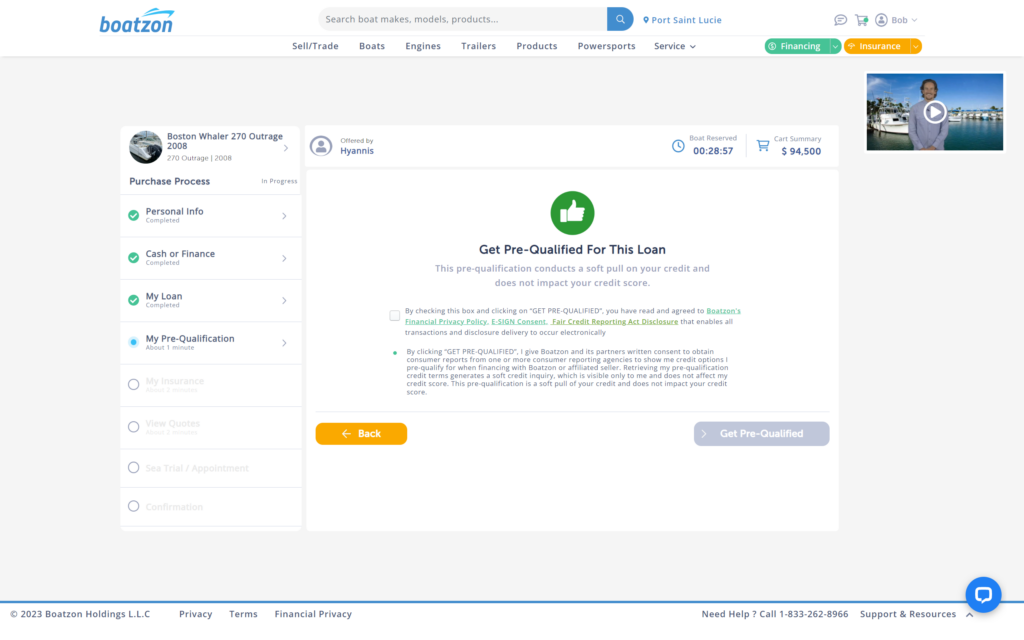 Choose your finance options
After your pre-qualification, you will be presented with your bank and lending options. You can view interest (APR) rates, different term options in months, and optiosn for a down payment. Click continue to select your lending option. Keep in mind, this is not a commitment to purchase this boat and your pre-qualification can be use for any boat on Boatzon.com.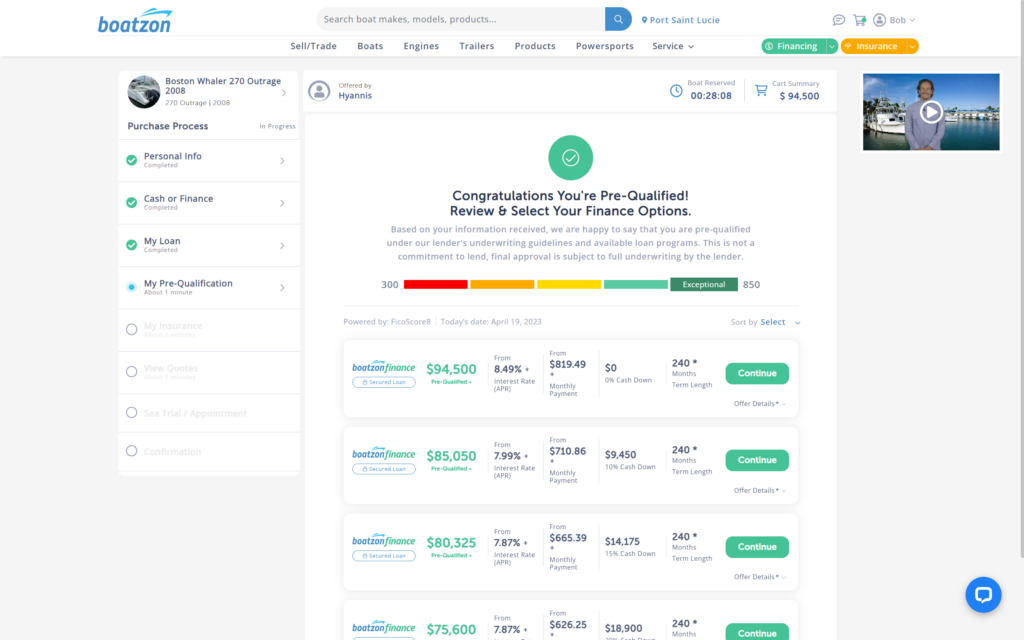 See your estimated insurance quote
If you would like to get insurance for your boat, you can enter a few more details and Boatzon will show your estimated insurance quote. An insurance agent will contact you to customize your quote and have your policy prepared for your purchase.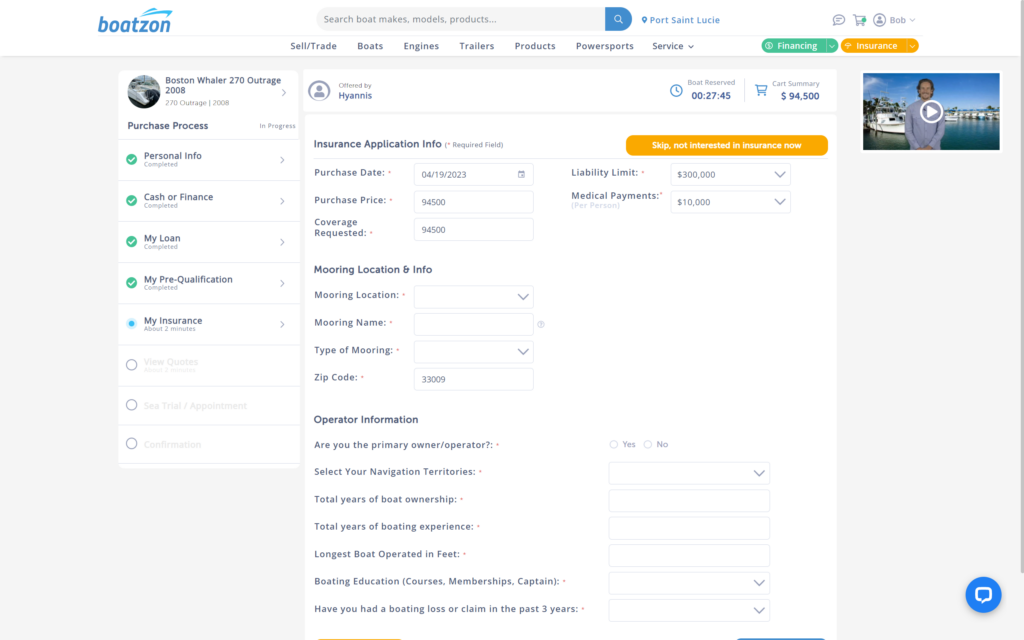 Set your appointment
Next, set your appointment to visit the dealer or seller and view the boat. You have the option to visit and see the boat in-person or via a live video tour.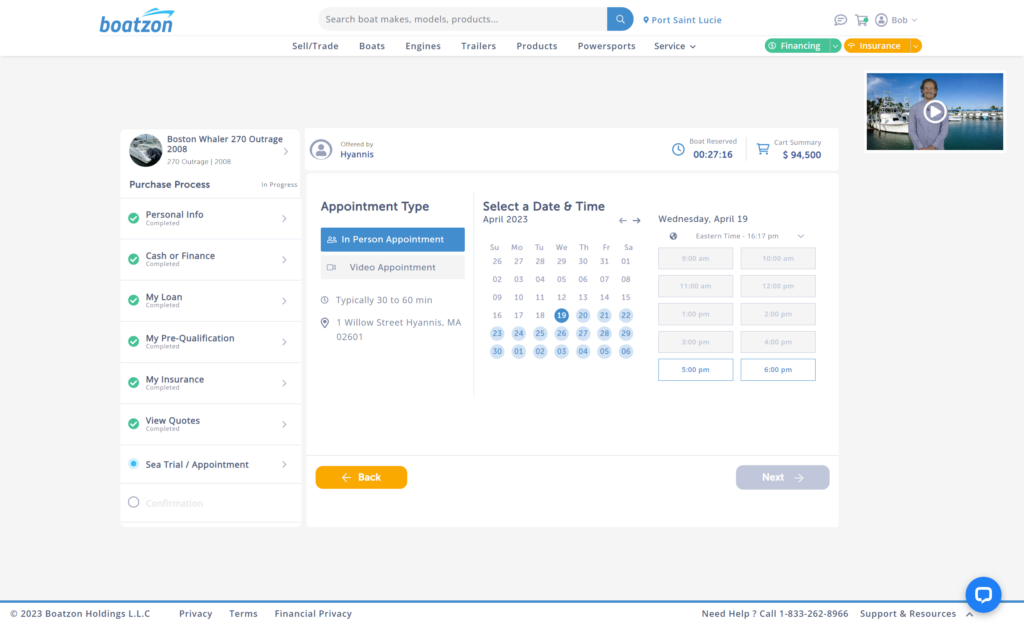 Pickup or delivery
Next, you can choose to pickup the boat or have it delivered to you! Boat delivery is currently in Beta and only available in selected states.
We help you get approved!
The Boatzon Finance works with over 20+ marine banks and we work hard to get you approved. Boatzon even has finance options for boats that are hard to finance, such as boats 20 years or older. Boatzon communicates with you and the dealer during every step of the loan and insurance process as well.
Wrapping up your deal at the dealership
Once you see the boat and are ready to pull the trigger, your loan, insurance, and closing documents will be ready to go. Just sign your contract, and start preparing to get your boat home!
See you on the water!
It's finally easy to buy a boat with Boatzon, and all from the comfort of your home! If you have any questions or need help in your boat buying process, you can email us at Support@Boatzon.com or give us a call at 833-BOATZON.