Boat registration is mandatory in all states, and each state has varying registration requirements. Some of the documents you need to register your boat in most states are proof of ownership (certificate of title if new and bill of sale if used), proof of identity, and Manufacturer's Statement of Origin. You will also need to pay a registration fee in all states; some states also require you to pay taxes.
Once you buy a boat, you must register it. Each state has different registration requirements, so you must check what is required in the state where you live. Additionally, you may have to display your validation stickers or registration numbers and pay a fee based on the size of your boat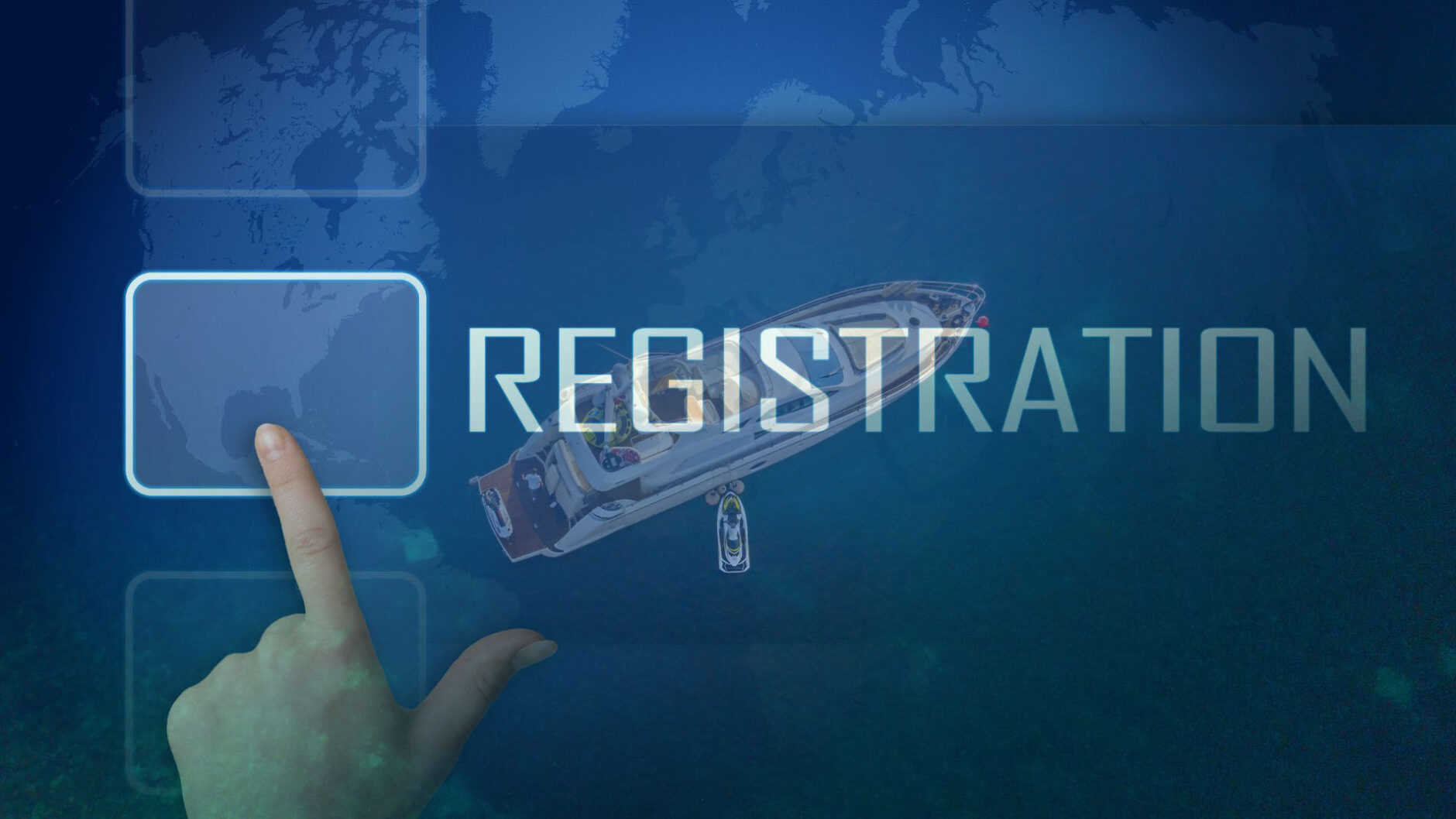 The Importance of Registering a Boat
There are several reasons and advantages to registering a boat. These include:
Registering your boat will make life in the waters safer and more fun for you and other boat owners.
In certain states, registering your boat acts as documentation that can be used as evidence of how you are a watercraft's actual owner.
In most states, every motorboat should be registered where it's mainly used and adhere to that state's boating laws and regulations.
The state uses the fee you pay when registering to improve and protect the natural marine resources in your state now and in the future.
Some people confuse boat registration with boat licensing. However, the two are now the same. Boat licensing entails undertaking a boating license test or a boating safety course before operating a motorized watercraft on waterways in the state. The state will give you a safety identification card if you pass the test. But a boat registration enables you to identify your boat.
Here are registration requirements for 12 selected U.S. states: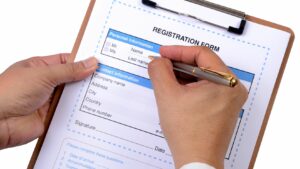 Alabama
Every boat operator must know the safe boating rules and follow them. Additionally, you must pay a registration fee when applying for your boat registration. In this state, you can only operate a boat when you are 14 years and older, and you should also have a vessel license. The length of a watercraft determines the registration fees, and a registration is only valid for a year, so you have to do a registration renewal at the start of a calendar year. Other requirements are a bill of sale, the old previous registration, proof of paid sales tax and a completed application for registration form. Find the registration form here.
Alaska
Alaska is another excellent boating state with more than 3,000 rivers and 3 million lakes providing numerous waterways to ride in after registering your boat. One of the boat registration requirements in Alaska is an ownership document like a title or a bill of sale. You also need to pay a registration fee, submit a complete boat registration form, a valid photo ID, Hull Identification Number, boat type details, boat number and use. The federal and state laws also require you to display the boat registration numbers in an appropriate spot on your watercraft. In this state, your boat registration will be valid for three years. Register here.
Arizona
This state also offers many boating opportunities. If you own a motorboat, you must get a registration number before exploring the water. The vessels that must have the number include canoes, sailboats, and rafts with motors. The law only exempts lifeboats and boats that belong to the U.S. Coast Guard. You will need to pay a registration fee. If you are registering a boat from a different state, you should have the original registration or title, which bears the previous owner's signature, or a bill of sale if you purchased it from a dealer. Register here.
Colorado
Colorado's man freshwater lakes are perfect for a boating experience. You must register your boat before cruising the waters in your boat. A certificate of registration acts as a document that proves you own the vessel. The state's regulations focus on issues like boat capacity, lights, aids to navigation, personal floatation devices, and safety equipment. The length of the boat determines registration fees. Other requirements include proof of ownership, a driver's license and a completed application form. You must register any watercraft powered by a motor or one that has a sail.
Register here.
Connecticut
This state has many reservoirs, lakes, and rivers. A boater must take a safe boating class to ensure they know safe boating information. You can register the boat at the DMV offices. When applying, you need to pay the registration fee and provide the hull number, the vessel registration application, the bill of sale, and a coast guard final documentation paper copy.
Register here.
Delaware
You must register all motor-operated vehicles in Delaware, and you must always carry a copy of your boat registration card in your vessel. You must take a safe boating course or study online to learn the laws about speed regulations, regulatory zones, required emergency equipment, navigation, and Delaware boating license requirements. You must also register any vessel you moor or use on the state's waterways. Some of the documents you will need when registering a vessel are a notarized bill of sale, the vessel's HIN, a description of the boat, and the old registration card.
Register here.
District of Columbia
You must register any vessel in Washington D.C, such as clubs, rental, powerboats, canoes, U.S Coast Guard Documented vessels, and kayaks. You will need documents like an original bill of sale, registration or certificate of title, and manufacturer statement of origin. You will also pay registration and tax fees.
Register here.
Florida
You must register a new boat within 30 days after buying it. You can either register your boat for a year or two years. The requirements for registering a boat are proof of ownership. You can prove ownership by providing documents such as a builder's contract, federal marine document, executed bill of sale, manufacturer's statement of origin, and other documents the Florida Department of Highway Safety and Motor Vehicles can accept. You also need to have a title to get registration in Florida.
Register here.
Georgia
You have to register every vessel that is powered mechanically and sails that are more than 12 feet long. The boats you only use on private lakes and lakes don't require registration. When registering, you must provide a hull identification number, construction material, year, make, length, and proof of ownership. The proof of ownership can be documents like a pawn shop claim, insurance claim, court order indicating a transfer, statement of gift, dealer's invoice, and a bill of sale. You should also provide a HIN number, out-of-state registration, a paper title, and a Georgia Vehicle Registration Application with a signature.
Register here.
Hawaii
You need to pay a fee when registering your vessel in Hawaii. Other requirements are taxes, a completed Application for vessel registration, a bill of sale, a certificate of origin, and proof of ownership. You must register every vessel annually unless it is a recreation vessel with a valid document from the U.S Coast Guard Marine. You need to have a use permit to use a harbor facility like a boat launching ramp.
Register here.
Illinois
You need to register every sail or motor-operated vessel in Illinois. Kids below ten years old cannot ride a boat in this state. You must fill out a watercraft application to get a title and register a watercraft. Every boater born later than January 1, 1988, should take a boating education course.
Register here.
Indiana
You have to register every motor-powered vessel in Indiana and stick watercraft decals on board the watercraft before riding it in Indiana's waterways. If you bought your vessel from another state, you must display watercraft decals issued by the Indiana state 22 days from the day you transported the vessel into the state. When doing your initial registration, you must pay the excise fees, lake and river enhancement fees, and registration fees.
Register here.
Q&A
What is the difference between an undocumented vessel and a documented one?
An undocumented vessel or boat is one that the DMV has registered and doesn't have a marine certificate, which the U.S. Coast Guard usually issues.
On the other hand, a documented vessel or boat has a marine certificate and has been registered by the U.S. Coast Guard. DMV doesn't have to register these vessels.
When you purchase a new vessel, it is taken as an undocumented vessel.
What is a HIN identification number?
From 1972 onwards, every vessel or boat made in the U.S. was issued with a Hull Identification Number (HIN). The number is permanently mounted on your vessel and cannot be removed or altered. Manufacturers assign and attach these numbers. The Department of Motor Vehicles assigned HIN numbers for homemade vessels.
What is the importance of having a Hull Identification Number (HIN)?
No two vessels have the same HIN. The number makes it possible to trace the history of a vessel from the manufacturer to the current owner. It is made so that attempting to change it causes visible damage to the boat's hull, which is helpful during boat theft investigations.