When it comes to states with boating and wide open lakes, "nobody messes with Texas."
It's true that Texas may not be the first location that comes to mind when you think of exceptional boating destinations, but it's possible this post could change your mind. Indeed, the fact of the matter is that the Lone Star State ranks among the top spots in the nation for getting out on the water.
Why? For starters, the weather plays a significant role. Texans get a few more months to enjoy long, sunny days while everyone else has started cleaning their engines and preparing their boats for winter. It's simply easier to spend time on the water year-round in warmer regions, including Texas and other Southern states. It's also more comfortable to swim in these places, since the water temperature is higher.
Fewer people visit Texas during the off-season than throughout the summer. This means you won't have to wait in line for hours to get your boat out into the water. Don't get the wrong idea — Texans still like spending time on a lake; it's just a lot less frenetic in the spring, fall, or winter.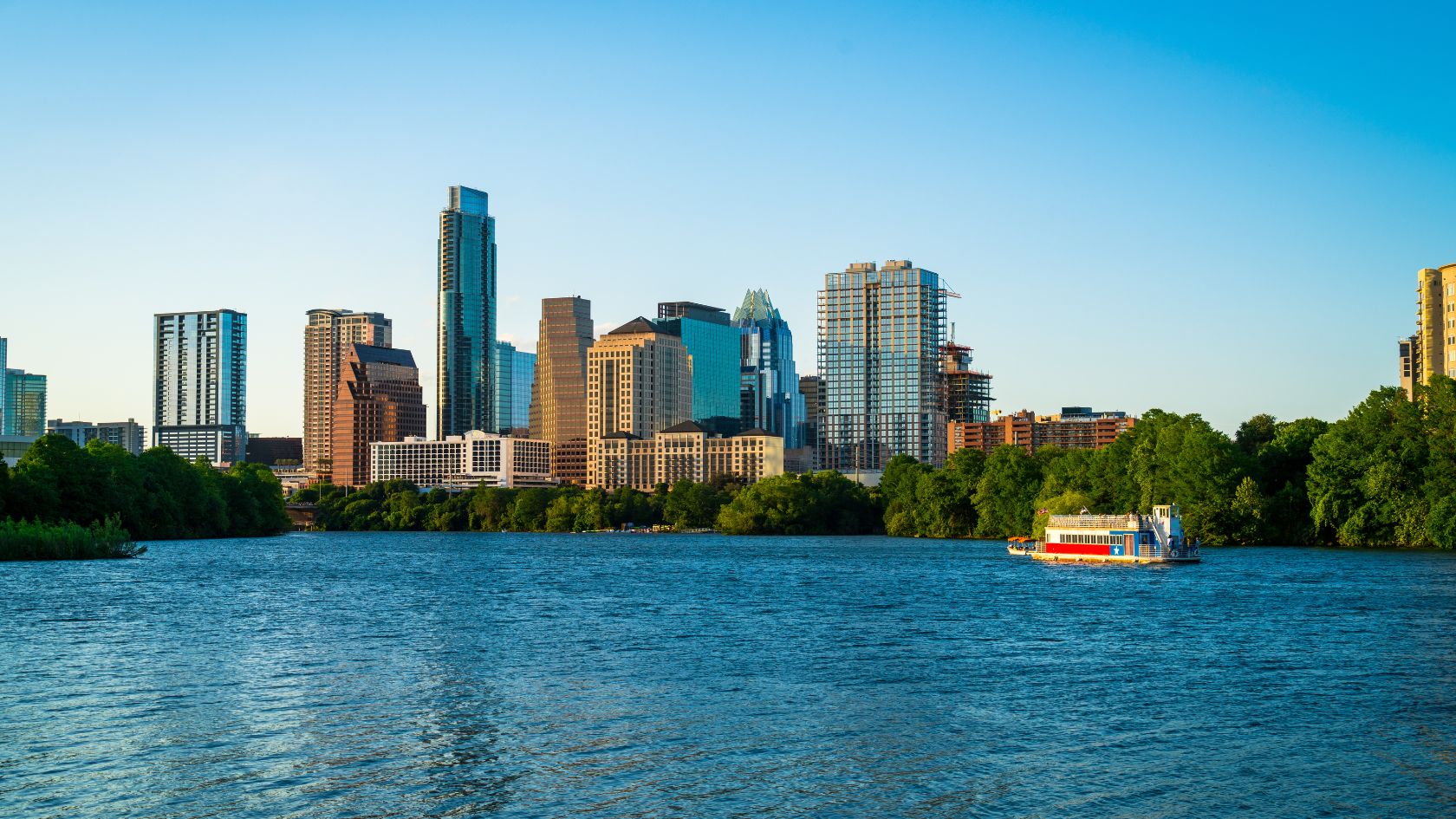 The Best Boating Lakes in Texas
Believe it or not, Texas has over 7,000 lakes.
When faced with so many options, where do you even begin? While it's true that many of these bodies of water are reservoirs, only those that meet the strict criteria for this list (primarily "boatability," but also added attractions) are included here.
When searching for the best lakes for boating in Texas, it's wise to start with old standbys. This way, your time spent sailing won't be wasted.
Thus, without further ado, here are the lakes in Texas that one can consider to be the finest for boating due to their size, depth, and overall boating experience:
1. Lake Granbury
Want to get away from it all, but don't feel like going far? If so, Lake Granbury is where you want to be.
This lake is quite narrow in comparison to other lakes and is located southwest of Dallas. The former quality, though, is precisely why it's so great for fishing; narrower lakes tend to be avoided by speedboaters, who prefer more open waters. You can catch your fill of largemouth bass, catfish, crappie, white bass, striped bass, and sunfish here.
If you're looking for a location to drop anchor and unwind, this lake totally fits the bill. Surrounding Lake Granbury is the type of picture-perfect Texas scenery you've only imagined!
2. Lake Austin
Why not take a break from seeing Texas' capital city of Austin by visiting one of the many beautiful bodies of water nearby?
Lake Austin's proximity to the city makes it a preferable alternative to Lake Lady Bird, which prohibits motorized boating. Due to the plentiful supply of rental boats, pontoons are the most common type of watercraft on Lake Austin.
However, for this lake, it's recommended that you try a different type of vessel — specifically, a bowrider. Bowriders have a decent amount of room and tend to be more agile around Lake Austin's numerous tourists.
3. Lake Amistad
Lake Amistad is located on the international boundary between the United States and Mexico. Almost everybody who's been here can attest to its majesty; the amazingly steep canyon walls may take your breath away! Lake Amistad is also a popular place for boating throughout the year.
You can go fishing or simply find a secluded part of the lake and dive in. Because of its calm, wide waters, this lake is a popular destination for Texans of all ages.
4. Lake Lewisville
Lake Lewisville is a must-visit addition to this list. Not only is this lake a sight to see, but getting there couldn't be easier. Clear water, abundant wildlife, and plenty of fishing can all be found on this 29,000-acre tract in North Texas, not far from Dallas.
Lake Lewisville is one of the most popular places for boating in Texas, and its adaptability and diversity allow visitors to enjoy the water in a variety of ways. You can relax just as effortlessly on jet skis as you would with your fishing rods and reels after a long week. Lake Lewisville is perfect for those who desire a calm day on the lake on a deck boat or pontoon boat. No matter what type of craft you have, this lake is certain to brighten up your day.
5. Lake Travis
Honestly, all you have to do is look at a map to see how stunning a boat trip on Lake Travis will be. This lake is both gorgeous and appropriate for boaters of all stripes because of the dazzling blue waters afforded by its limestone bottom and its huge expanse of surface area (not to mention its 271 miles of coastline).
The vastness and complex shape of Lake Travis make a speedboat the ideal mode of transportation for exploring the lake. But really, it doesn't matter exactly what type of boat you have, as long as it's capable of some velocity; Lake Travis is perfect if you want to get on your wakeboard or just feel the wind in your hair.
6. Lake O' The Pines
Lake O' The Pines is a hidden treasure consisting of 16,919 acres of open water surrounded by pine trees, earning it the well-deserved title of "Best Lake in East Texas."
Lake O' The Pines' best feature (so far) is that it's relatively unknown. Visitors on boats can expect to feel completely removed from civilization here.
Because of this, a spacious deck boat would be quite at home here; you won't have to worry about being cramped among hundreds of other boaters, since there's so much space on the lake. One of the best parts about going boating in Texas is that you can escape the city without giving up any of the conveniences of modern life.
7. Texoma Lake
Lake Texoma's massive size is the first thing most people notice about it. Its vastness (roughly 89,000 acres) is truly incredible!
As one of the biggest reservoirs in the United States, Lake Texoma straddles the state line between Texas and Oklahoma. This makes the area convenient for boaters of all types.
Sailboat owners will especially appreciate Lake Texoma because of its spaciousness. While you'll see your fair share of pontoons and fishing boats, you're more likely to see towering sails flapping in the wind. But bear in mind that Lake Texoma is also home to many excellent fishing spots.
Take in More of Texas Today
Are you prepared to take on any one of Texas' top boating lakes?
Hopefully, by reading this post, you'll be encouraged to see more of the Lone Star State. In fact, much of this country is simply stunning. There's tons of open space, pleasant people, and hearty Southwestern cuisine. In addition to all of this, the weather is nearly always sunny and pleasant, which greatly enhances the enjoyment of boating and extends the outdoor season.
If you enjoy being on a boat but live in a cooler area, a vacation to the south could be in order. Whether you're visiting in the spring, summer, winter, or fall, you can likely find a time to take the kids and some water toys out for some family fun. Everything is bigger in Texas, or so the saying goes — and that includes the opportunity for boating!