Owning your own boat means that a whole new world is open to you — and nowhere is that more true than in California. Popular boating destinations like Florida and Michigan have plenty of their own charms to offer, but when it comes to the sheer diversity of choices, no other U.S. state can match California for its boating destinations. 
Whether you're looking for leisurely sunset cruises along beaches frequented by the rich and famous or remote adventure expeditions, California has what you want — if you have a boat, that is. Here are some of the top destinations to add to your travel wish list.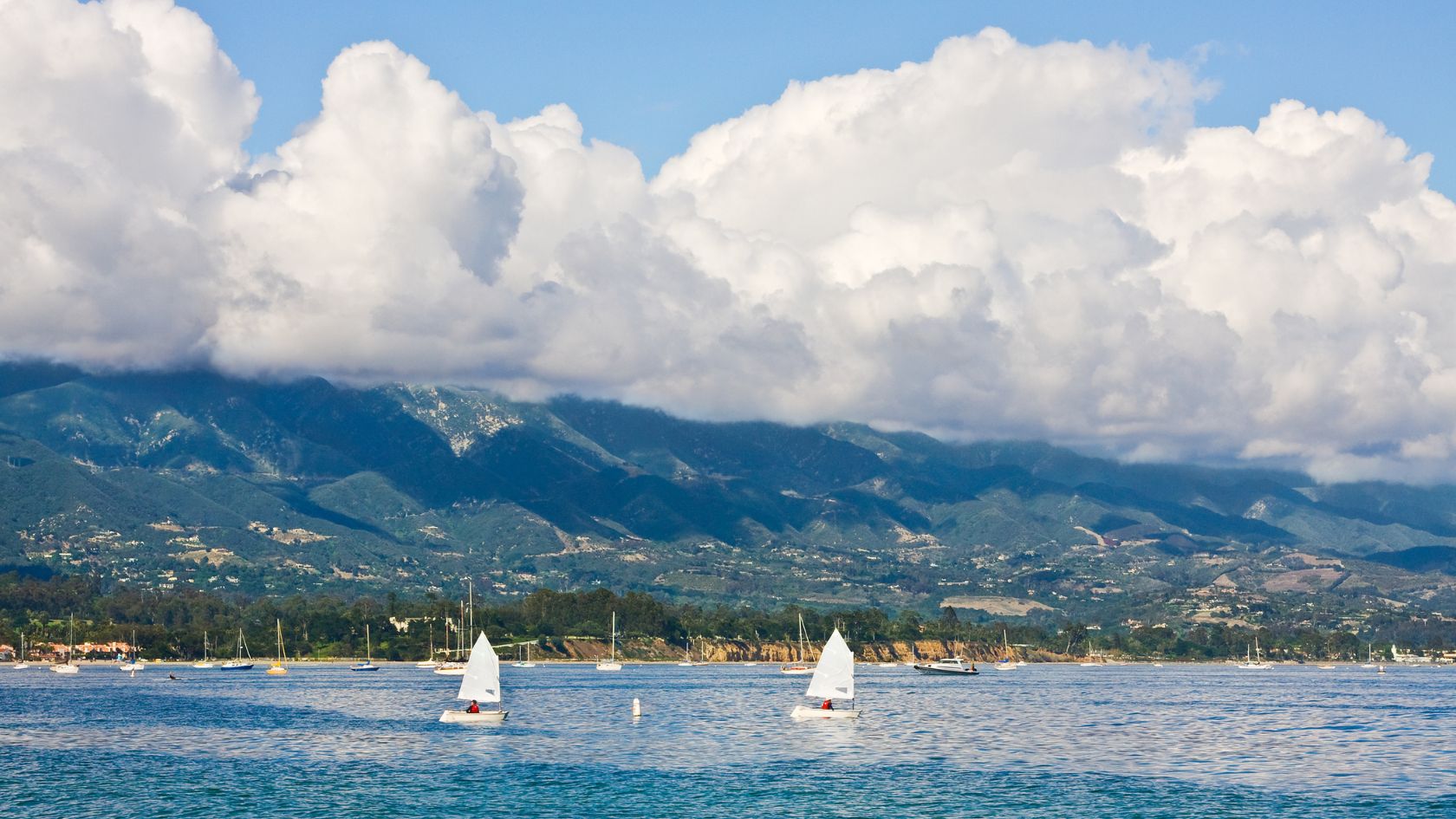 Best Boating in California for Water Activities: Shasta Lake
Whether you're a waterskiing adrenaline junkie yourself or you just enjoy toting the grandkids around on tubes, Shasta Lake has plenty to offer. Luxury houseboat rentals abound, but if sipping sunset chablis while taking in the sights of nearby Mt. Shasta isn't exactly your speed, there are plenty of options to get away from the crowds.
Shasta Lake offers eight different marinas to choose from sprinkled among its many arms. At 30,000 square feet, it's the largest reservoir in California, so there's no shortage of sparkling turquoise water with nooks and crannies to get lost in (deliberately, that is).
Best Boating in California for Uniqueness: Mono Lake
Mono Lake looks pretty unassuming on a map as it sits perched between Yosemite National Park and the California-Nevada border. This circular 65-square-mile lake doesn't offer a ton of services, but look twice: it offers unique motorized and non motorized boating experiences that you'll be hard-pressed to find elsewhere.
Just like the Dead Sea, Mono Lake is actually an ancient endorheic lake — i.e., it doesn't have any outlet. The only way water gets out is by evaporation, and after the estimated one million years it's been around, it's now transformed into a unique ecosystem that's far saltier and alkaline than the ocean. Kayaking and canoeing around the lake lets you get up close and personal with the unique salt tufa formations. It's safe to enjoy the otherworldly experience of buoyant swimming in the lake even though it has a pH of 10 — just remember not to stay in too long and take a shower after.
Best Boating in California for Photography: Lake Tahoe
The largest alpine lake in North America (nearly 200 square miles, to be specific) needs no introduction. It's a world-famous destination for its photogenic crystal-clear water with a turquoise-blue tint, highlighted by colorful round boulders and set against a backdrop of snowcapped Sierra Nevada peaks. If you need a refreshing cleanser from Mono Lake's salty water, head to Lake Tahoe next: its water is some of the purest in the world.
All in all, 14 different marinas serve Lake Tahoe from both the California and Nevada border and options abound for motorized and non motorized boating alike. You're never far from services, whether you're looking for fine Italian ristorantes, charming Bavarian-inspired shopfronts, or Instagram-friendly water activities.
Best Boating in California for Fishing: Clear Lake
Clear Lake in the northern part of the state has another name: Bass Capital of the West, and that's what makes it an iconic destination for boat fishing enthusiasts from around the country. With plenty of warm, weedy bays sprinkled throughout its 68-square-mile footprint, there are plenty of places to explore and try your hand at catching the next lunker. While it's primarily known for its bass fishing, there are plenty of other species available such as crappie, sunfish, and catfish if you're looking to diversify your dinner.
In addition to being known as a premier boat fishing destination, it also boasts the unique distinction of being the oldest freshwater lake in North America at half a million years old.
Best Boating in California During High Water: Lake Berryessa
Heavy rains are getting increasingly rare in California. But if you do see a wet patch coming up in the forecast, it's a good time to head to the 32-square-mile Lake Berryessa, located an hour and a half west of Sacramento. When water levels in this reservoir reach 440 feet (which you can track here), a strange phenomenon that's only happened a couple of dozen times before occurs: the infamous Glory Hole opens up.
This eerie Instagram-worthy whirlpool makes it seem as if there's a portal to the underworld, although it's really just a manmade feature to help control water levels in the reservoir. (Rest assured; the Glory Hole is safely roped off, although you can view it from land via a nearby fenced area.) Lake Berryessa has plenty to offer in normal times, too, including toasty-warm waters in the summer perfect for always-cold swimmers, and two marinas to choose from.
Best Boating in California for Fun: Marina Del Rey
For a true slice of California head to Marina Del Rey, where Los Angeles sprawls out to touch the sea. Its claim to fame is that it's the largest man-made marina in the world, boasting over 5,000 slips — until Dubai recently took the crown by building an even larger one for super-yachts, that is. Since the marina is just a short four-mile jaunt from LAX, it's the perfect spot if you'll be hosting friends and family flying in from out of the area.
As you'd expect, there's plenty to do in Marina Del Rey. The area around the marina features more than 50 restaurants. The world-famous Santa Monica pier is just a short cruise away, or try strolling through the cute New England-themed fisherman's village.
Best Boating in California for Wine Lovers: Lake Sonoma
You don't have to be a wine lover to recognize the importance of the name Sonoma, and true to its name, this gorgeous boating destination is tucked in the foothills of the famous vineyard region. It's a relatively new lake, having been formed in 1983 by the building of the Warm Springs Dam to help limit flooding and create a source of water for nearby residents.
The lake is served by one marina, the aptly-named Lake Sonoma Marina. It's the perfect place to pick up replenishments if you run out of cheese and wine pairings from nearby must-see establishments like the Francis Ford Coppola Winery and the historic Dry Creek Vineyard.
Best Boating in California for Oceanside Cruising: Newport Beach
Nestled just south of Huntington Beach and Long Beach, Newport Beach is an excellent option if you're looking for the coastal California vibe with plenty of unique boating experiences on offer. It's exceptionally picturesque, especially with the Venetian-themed gondolas that leisurely stroll around carrying tourists. When you get hungry, rather than heading inside to a crowded dining room, there are plenty of waterfront epicurean restaurants with temporary slips that let you pull right up for dockside service, a la the drive-in restaurants of yore.
Even better, Newport Beach is one of the launching points for a Catalina Island tour. So when you're tired of the crowded waterfront, you can point your bow away from shore and head off into the wild blue yonder.
Best Boating in California for Getting Away from It All: Catalina Island
If you've ever wanted to know what it's like to sail off to a faraway land reserved only for special experiences, then Catalina Island is just the ticket. It is one of California's most popular boating destinations, but that's because it's located over twenty miles off the coast of Southern California. While anyone can book a ferry, helicopter, or airplane ride to the island, being in control of your own mode of transport to this secluded gem makes owning a boat that much more special.
Once you arrive, there are plenty of water activities to do. SCUBA diving and snorkeling in the kelp forests offer glimpses of colorful wildlife. If you're into boat fishing, there are plenty of deep-sea delicacies like tuna, dorado, and yellow amberjack that you can try your hand at catching. Afterward, you can head ashore to go on a zipline tour, followed by a gourmet dinner or even bar-hopping on the island's small town of Avalon, home to 4,000 people.
Where Will You Go?
You could spend the rest of your life cruising around the best boating destinations in California and still never get tired. And with plenty of motorized and non motorized boating options available, there's plenty for everyone. If you don't already have a boat — or if you're looking to upgrade to unlock new possibilities — we can help you through every step of the boat-buying process so you can get out to these places before you know it.