The joys of boating come at a price, but it's more affordable than you might imagine. If you want to estimate the cost of boat ownership, you'll need to consider expenses like insurance, upkeep, financing, taxes and storage. Some costs only apply to motorized vessels. In addition to fuel, their engines need various fluids and lubricants. Let's take an in-depth look at all of the major boat expenses: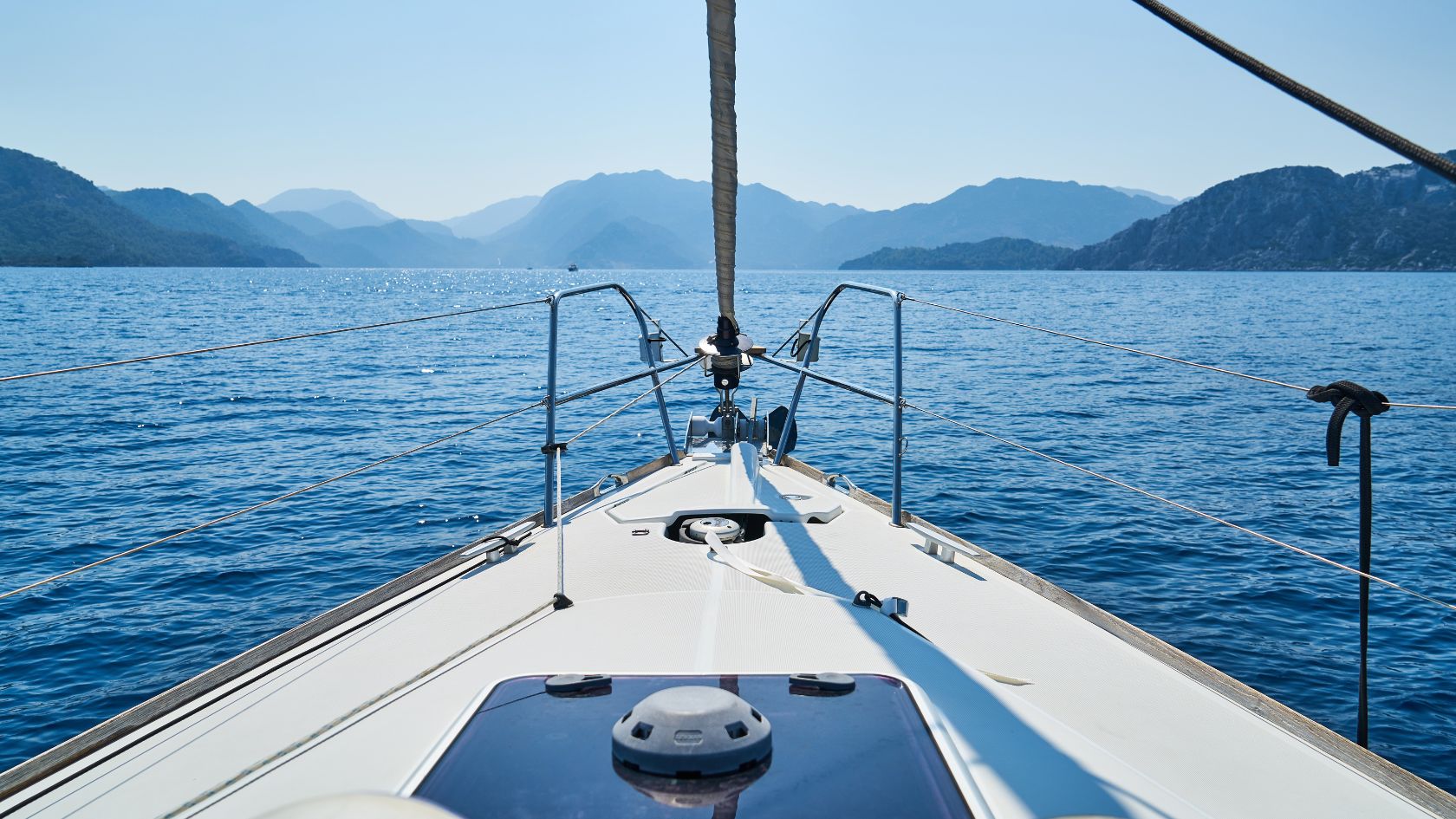 Purchase Price
First, you'll need to find and buy a vessel that suits you. The price varies depending on its size, features, quality, age and condition. Your choice of a retailer or online marketplace will also make a difference. Remember that Boatzon.com can help you compare prices and get the best deal.
Houseboats and trawlers normally cost at least $95,000. You can find speedboats for $75,000 and up. High-end fishing boats usually sell at prices near $100,000. Larger vessels like yachts and cabin cruisers often fetch six-figure sums. Many state governments charge sales taxes on these purchases. They can increase the total cost by around three to seven percent. Some states cap this tax; the limits range from about $500 to $20,000 per vessel.
If you can't afford to pay in full, you'll need financing. The cost depends on current interest rates, your credit score and other factors. Many borrowers pay about five to eight percent interest. You'll benefit from a lower rate if you choose a secured loan or sign up for automatic payments. Boatzon can help you find affordable financing.
You may have the option to purchase an extended warranty from the dealer or a separate company. This service contract covers some but not all repairs. Depending on the boat, the cost ranges from hundreds of dollars to over $1,000. Most providers charge deductibles of up to $50 when your vessel gets repaired.
Accessories
If you need a trailer, you can plan on spending at least $750 extra. Naturally, it takes a bigger trailer to pull a pontoon boat than a dinghy. Some of the larger units cost $3,000 to $8,000. Your state may expect you to pay a trailer registration fee, especially if you buy a relatively heavy model.
Are you planning to moor your boat in a harbor? If so, you'll need a dinghy or other small craft to reach it. The most compact dinghies start at around $500. Boaters usually spend at least $2,500 on models that have outboard motors and carry multiple passengers.
An anchor makes it easier to stay in one place, especially when you experience mechanical problems. To select a suitable anchor and chain, you'll have to consider the depth of the water and your boat's size. Many fluke anchors cost $35 to $80. You can find products that come with chains at prices under $120.
If you plan on boating in the ocean, it's wise to purchase an Emergency Position Indicating Radio Beacon (EPIRB). This equipment could help you request assistance in a dangerous situation. It can transmit your exact location to a search and rescue crew. Most units cost around $400 to $900.
You'll probably also have to spend money on a number of small, comparatively inexpensive accessories. Each life jacket boosts the total expense by about $15 to $55. Marine fire extinguishers usually cost under $30 each. You might need ring buoys and floating cushions as well. Paddle prices range from $18 to over $100.
Registration
Before you can begin your first voyage, you may have to register your vessel with the state. Yearly registration fees frequently range from $20 to $265. While the smallest crafts may be exempt, it generally costs more to register a long boat. States often use some of this money to maintain ramps and docks on public land.
Some counties, states and cities charge a separate boat property tax that works the same way as local taxes on real estate. They calculate this annual fee using the vessel's assessed value. The rate may be well below one percent or as high as 2.1 percent. For example, a boater in California might pay a tax of $825 on a boat valued at $75,000 (1.1 percent).
Do you need a captain's license? Generally, it's only necessary if passengers pay to ride your boat or you own a commercial vessel. You can plan on spending at least $600 to attend a training course. Other fees add about $500 to the initial expense.
Boat Insurance
Regular renters' or home insurance normally only offers basic coverage of small boats, so most boaters can benefit from separate insurance. The policy will safeguard your investment if someone steals your watercraft or you become involved in a collision. It could also protect you from legal action if you cause an accident. Some lenders won't finance uninsured boats.
Each year, you're likely to pay premiums equaling about one to four percent of a vessel's insurance value. You might receive discounts if you pay annually, possess a captain's license, only travel on lakes or own a particularly safe boat. Keep in mind that Boatzon can help you find the right insurance at a competitive price.
Some insurance policies and extended warranties include towing assistance (the marine version of roadside assistance). You can purchase it separately for about $120 to $400 per year. This coverage comes in handy when you experience mechanical problems or your fuel tank runs empty.
Boat Maintenance
Aside from small non-motorized vessels, most boats need regular maintenance. Newer, relatively compact boats have the least expensive upkeep. The owner of a large yacht will spend a sum roughly equal to one-tenth of the vessel's original price to maintain it for a year.
Sail replacement represents one of the biggest expenses for sailboat owners. Most sails last six to 17 years. The cost of a new main sail starts at about $600 and can be as high as $4,300 on large vessels. If you also need to replace a jib sail, the price reaches $1,000 to $8,900.
Motorized boats call for routine engine maintenance, such as changing the oil. A quart of marine engine oil sells for $7 to $15. New marine batteries start at about $79, and winterization costs around $200 to $475. Most mechanics charge hourly labor rates of $70 to $115 when performing repairs.
Marine Fuel
Different vessels need gasoline or diesel fuel. Marinas typically charge at least $0.25 more per gallon than roadside gas stations. You might pay more than $1 extra in some locations, especially if you use gasoline. Fast-moving boats consume the most fuel, so a more relaxed voyage is far less costly.
Transportation
You'll burn extra fuel when towing your craft to a park or marina. This expense varies depending on the vehicle's gas mileage as well as the weight of your vessel, trailer and accessories. Towing a boat will reduce fuel economy by about one-tenth to one-third.
You can avoid this expense if you always keep the vessel at a marina or waterfront home. Another option is to use a boat transportation service. You'll pay a fee based on the distance traveled. The cost per mile ranges from $1.50 to $4 depending on the boat's length.
Marina Expenses
When you use a marina, you'll face some additional monthly and yearly expenditures. A year's mooring or slip fees generally cost $10 to $135 multiplied by the length of a boat (in feet). Some marinas in particularly desirable locations charge more. When the boating season comes to an end, the staff can shrink-wrap your vessel for about $14 per foot.
If you want to leave a boat at the marina during the winter, it costs around $375 to $1,225 to keep it on a storage rack for five months. You might save money by comparing local marina and self-storage prices. Both types of facilities charge less to store watercraft outdoors.
In some ways, the cost of boat ownership resembles that of a travel trailer or a convertible sports car that you only drive in the summer. It's worth spending money to benefit from the priceless memories and experiences associated with boating. Keep in mind that many of these expenses remain optional. It's possible to find a suitable boat for almost any budget, especially with the help of Boatzon.com.