If you've been spending a lot of time indoors, take comfort in knowing you are not alone.  The average person is addicted to screens.  From video games to social media, internet, TV and beyond, it seems like everyone is locked in on one screen or another.  Add in the fact that most jobs are sedentary, screen-based and indoors and there is even more reason to step outside to enjoy nature's beauty.
The benefits of spending time outdoors have been quantified.  Research demonstrates a direct link between time spent in nature and stress reduction.  In fact, stress declines within a couple of minutes after stepping into an outdoor natural setting.  Nature exposure also decreases the stress hormone cortisol, ultimately helping you relax while away from screens.
The icing on the cake is that time spent in nature increases the levels of happy chemicals referred to as endorphins and dopamine, ultimately making you that much happier.  As an example, nearly everyone who buys a boat for themselves or for family outings testifies the experience increases their satisfaction with life.  However, boating is only one of many different options for outdoor fun in the sun.
Here's a quick look at some of the best ways to spend more time outdoors this summer, fall and spring.  Print out this list of activities, share it with your family and friends and begin planning your outdoor excursions.  Even if you don't have an expansive familial or social circle, you'll have a blast as a solo adventurer.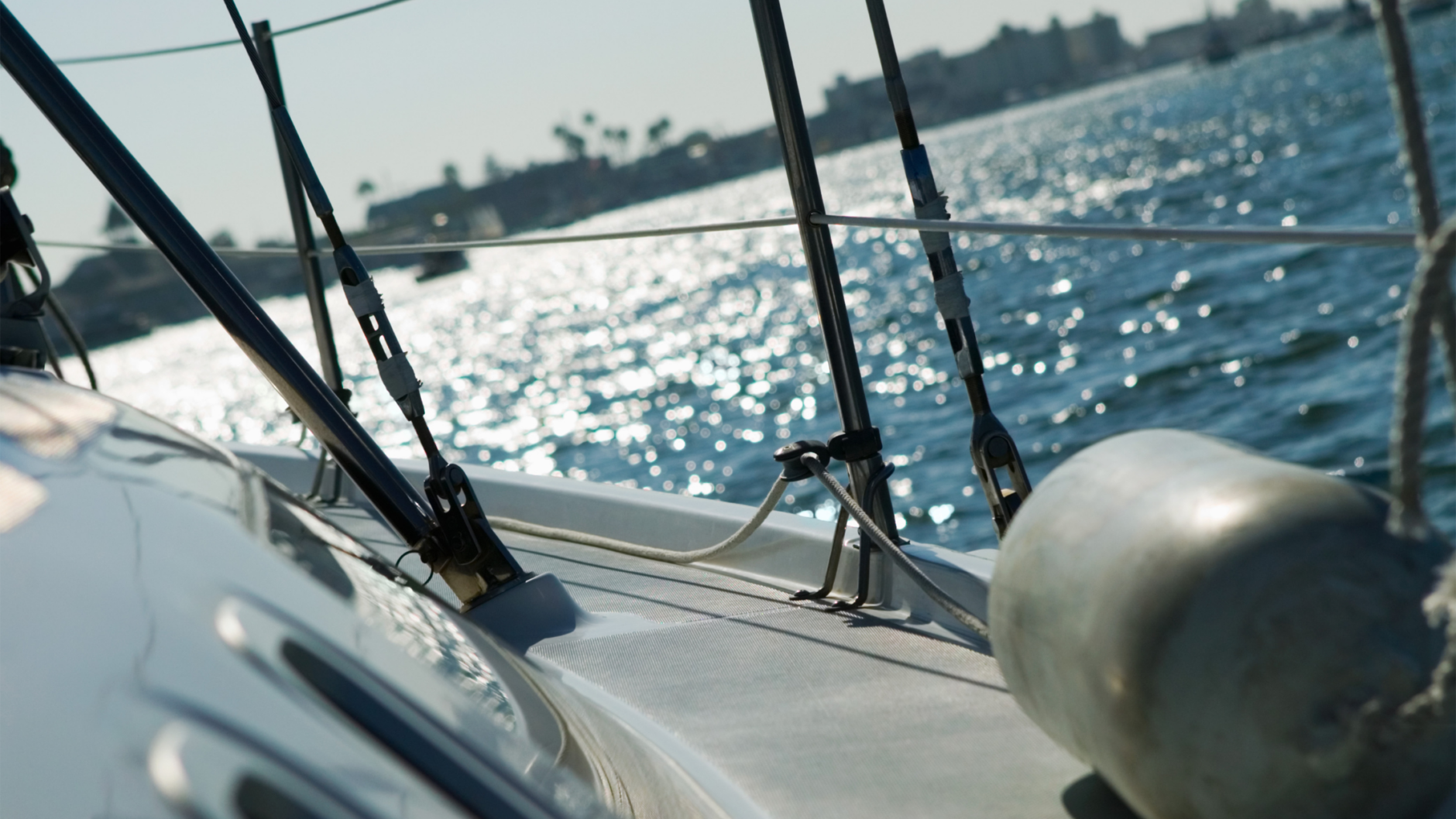 Start a Garden
You don't need much space to plant a garden. Plant seeds in your backyard or in raised beds to keep the critters away, water them with regularity and you'll have a cheap source of healthy food. Gardening also forces you to bend, stretch and soak up the sun's vitamin D.
Even if you don't have an interest in growing your own sustenance, gardening presents an opportunity to grow visually striking flowers and other plants that make your backyard or landscaping that much more pleasing to the eye. Do a little bit of homework before starting your garden to get a sense of which flowers, vegetables and other plants are suitable for growing in your area.
Take note of the subtleties ranging from climate type to soil conditions, rain levels and more. Continue to expand your flower garden and you'll do your part in improving pollination that maintains ecological balance.
Take Up Yoga or Meditation
It wasn't long ago when yoga and meditation were considered activities of hippies. My, how times have changed! Today, people from all walks of life engage in meditation and yoga activities both indoors and outdoors.
If you have a deck, patio or backyard, use a yoga mat to stretch and meditate while breathing in the fresh air and getting much-needed sun exposure. Some communities even have outdoor yoga classes held on the beach or in parks. Listen to the waves crash ashore, breathe deeply, find your inner peace and you'll be hooked on this new hobby.
Go On a Boat Ride
There has never been a better time to buy a boat. Boats are affordable, available in all different sizes and types, easy to use and prove quite fulfilling. Pick out the perfect new boat for yourself or your family, take to the water and you'll reap endless rewards. Boating requires physical activity in docking/undocking, fishing and swimming, helping you stay fit while having fun as you absorb the sun's vitamin D that is essential to health and wellbeing.
The appeal of boating extends well beyond exercise and time spent outside. Boating also empowers adventurers to explore the water, finding new places for picture-taking, swimming, snorkeling and scuba diving. Even if you want to remain on your boat after finding these captivating new discoveries, you'll obtain significant joy from the thrill of exploration.
Take your time when shopping for a new boat. Everything from the boat size to type and financing options matter a great deal. Add boat insurance to keep your vessel fully insured each time you head out onto the water. Your boat also needs life preservers, a GPS system, binoculars and a first aid kit for safety's sake.
Once you've bought your boat, you'll have an infinite number of opportunities to spend time outside with family, friends or as a solo wanderer. Bring along a camera to capture nature at its finest, stock your boat with refreshments and you'll enjoy life as it was meant to be lived.
Camping with Friends and Family
Most people stop camping in their tweens or teens, venture off to college and don't consider returning to campsites until they've started a family of their own. However, more people are remaining single deep into adulthood or perpetually remain in such a state. If you don't have a family, you probably have at least one friend interested in camping. Camping provides an opportunity to experience nature, hike, fish, toast marshmallows over a fire and obtain a greater appreciation for the outdoors.
Embark on a weekend camping expedition in a secluded area or even a local campground, cook some hot dogs over a campfire, strum your guitar and view the stars in all their beauty. Be sure to pack camping supplies including food, water, a Swiss army knife, a poncho and other essentials to stay safe, warm and well-protected.
Explore Nature Trails Nearby
Hiking a nature trail is a natural stress reliever. Turn off your smartphone, strap on a backpack with some snacks, water and hiking gear, take to the trails and you'll have a blast enjoying the beauty of your natural surroundings. Hiking trails provide an invaluable opportunity to exercise, learn about the environment, see wildlife and even spot plants, all of which would not be possible had you remained indoors locked on a screen.
Head out for a hike or even a nature walk with your smartphone and earbuds, soak up your natural surroundings and you'll be immersed in color, the tones of songbirds and the cool breeze. If you feel unsafe venturing into the unknown by your lonesome, join a community hiking or birding crew. Be sure to bring along the binoculars so you can zoom in on rare birds and other wildlife from a distance.
Plan a Picnic in the Park
Think back to the last time you spent an afternoon in the park. If you are like most people, you haven't enjoyed a picnic in the park since childhood. Break free from the work grind and spend an afternoon in the park with a picnic basket, a friend or a significant other. Do some nature and people-watching while enjoying tasty eats and cool treats. Most parks have walking, hiking or biking paths that make for a perfect opportunity to burn off your picnic calories with a post-meal walk, bike ride or rollerblading session.
Rent a Cabin
Renting a cabin won't bust your budget, especially if you do some bargain hunting beforehand. Search the web and ask around for the best deals on cabin getaways. Bring along your camera, fishing pole and hiking boots, befriend a local or two and you'll have the time of your life.
Renting a cabin is especially beneficial to those who live in or near the city. Break away from the densely packed urban center, transition to a remote cabin in the woods or by the water, relax and you'll have a newfound lease on life when you return home.
Be sure to venture away from the cabin during your vacation, enjoying the entirety of outdoor opportunities ranging from fishing to hiking, kayaking, paddle boating and more.
Get into Photography
Photography is a rewarding experience even if you don't have a popular Instagram account with hundreds of thousands of followers. Segue from picture-taking of your culinary concoctions and kids to snapshots of mother nature and you'll feel an invaluable sense of satisfaction.
Outdoor photography also has an element of intrigue, especially if you venture out to hiking trails. Seize the opportunity to adventure and you will spot wildlife and all sorts of other surprises. Segue off the beaten path, visiting lesser-known trails or create some paths of your own and you are sure to find some picture-worthy natural features.
Photography is also beneficial in that it forces you to focus on your surroundings to a degree that would not have occurred had you never picked up the camera or simply remained indoors watching TV, using social media and playing video games. Picture-taking also boosts mental clarity and reduces stress, especially if you continue searching for the perfect shot throughout an excursion that lasts an entire morning or afternoon.
Go Kayaking or Canoeing
Kayaking and canoeing are inexpensive ways to enjoy time on the water. The best part is you can enjoy these water-based activities without a friend group. If you don't have an expansive social circle or spend most of your time with a best friend or significant other, secure a kayak or canoe to the top of your vehicle and head to the closest waterway. Canoeing is the perfect way to explore the beauty of nature while getting some much-needed vitamin D from the sun and breathing in the fresh air.
An added bonus is the cardiovascular workout provided by paddle operation as you maneuver through the water. Kayaking and canoeing constitute a thorough upper body workout while simultaneously working the core abdomen muscles and even improving balance.
If you don't want to spend for a kayak, canoe or paddle board, don't fret! You can find equipment for rent at outdoor equipment stores and even some public facilities such as parks and recreation departments. Be sure to bring some flotation devices along on your outdoor excursions for yourself as well as your fellow kayaker or canoeist just in case the vessel tips over or another emergency arises.