Luxury brands create unique shopping experiences for customers who love timeless and authentic luxury goods with experiential rewards that make them feel secure, content, and confident. Generally, luxury items like cars, boats, jewelry, bags, shoes, and houses are some of the most expensive products. Splurging thousands of dollars on a bag or jewelry requires planning and proper financing. If you are wondering how to budget for luxury spending, here are ten tips to get you started.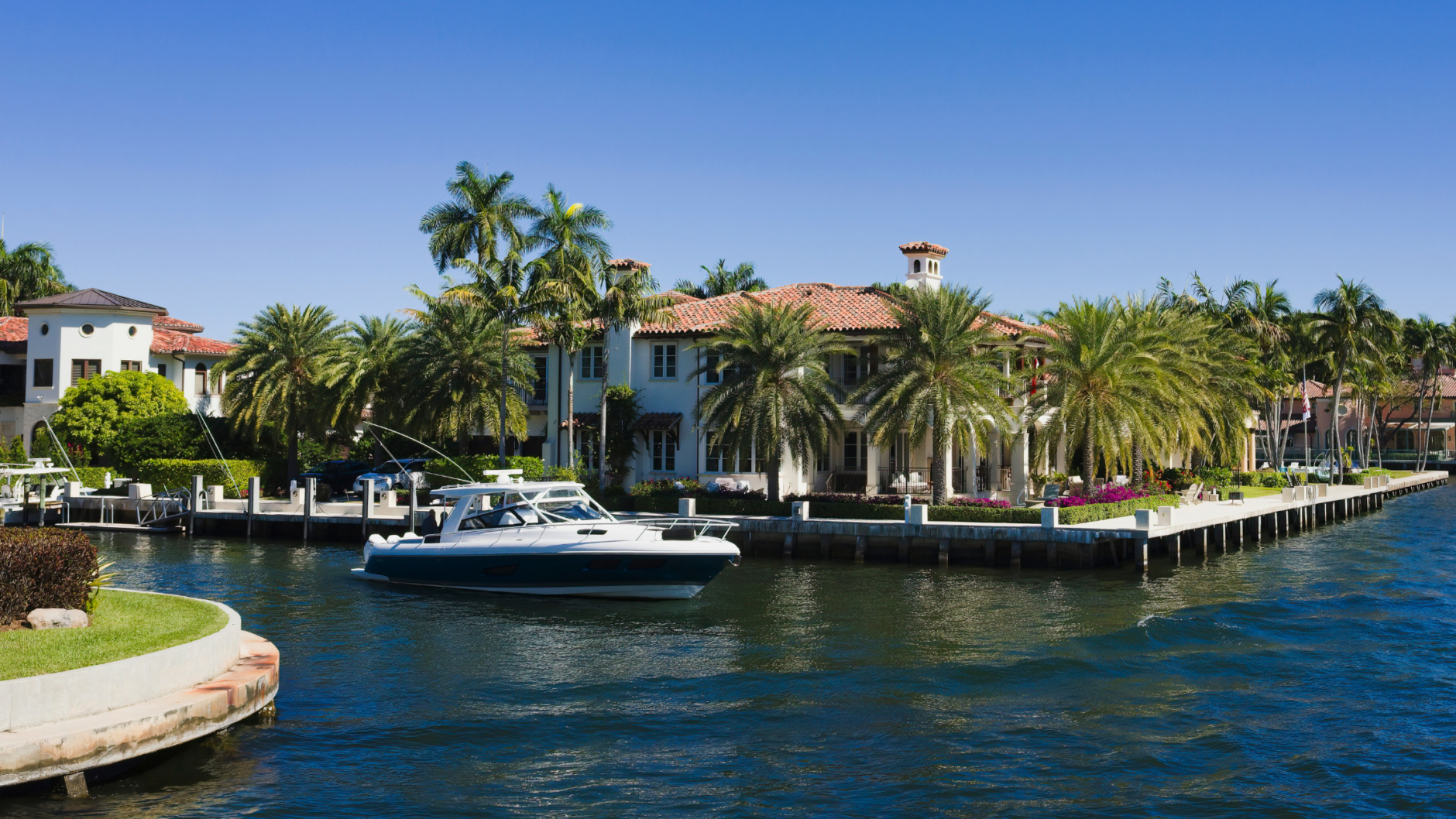 Start Saving Early
First, plan to save money to pay for the product in cash without creating a credit card debt. You can do this by setting up an automatic payment to transfer money to your savings account from your checking account. A much stricter approach would be to ask your employer to set up a direct deposit to your savings account since it's harder to cancel a direct deposit than an online bank transfer. Saving has lots of advantages. For example, it helps you avoid taking on debt to pay later, along with high-interest payments. You also have more buying power because the cash set aside will be specifically for that purchase, as you comfortably cover all other daily expenses without looking for loans.
Although a personal loan provides easier access to luxury products, saving for these purchases helps you stay grounded over desires rather than needs. So, as much as saving for a luxury car or boat can take time and effort, it is a better approach that helps you live within your means and still afford items from luxury brands. But if you want to explore the path of personal loans, you must approach it correctly.
Research Lending Options
Personal loans and credit cards provide the means to make big purchases. These financing options have similarities but are so different. Therefore, it is essential to understand the benefits and drawbacks if you are considering applying for financing. For starters, personal loans offer speedy access to cash and are flexible and convenient for online and in-store purchasing. On the other hand, personal loans, credit cards, and other lines of credit have overlapping cons, like having a high-interest rate. In addition, their ease of accessibility offers a pathway of overspending on impulse purchases, which can cause individuals to have negative credit scores for late payments. As you look to select the right lender, compare their loan fees, interest rate, and features to select the best loan that can also help you improve your creditworthiness.
Understand Your Credit Score
Individuals with a high credit score are preferred by most lenders when it comes to financing luxury items like boatsand yachts. A good credit score has several benefits; it increases your credit limit, helps you negotiate interest rates, and provides access to exclusive credit offers and better insurance premiums. To improve your credit ratings, you should monitor your credit report regularly, make timely repayments, and maintain a good credit history. Being aware of your credit score will help you pinpoint potential errors in your credit report, evaluate the probability of obtaining credit approval, and even assist you in making well-informed financial decisions that will not negatively impact your credit score for future loan approval requests.
Use Your Assets to Secure a Loan
Real estate and cars are examples of traditional forms of collateral. Banks and secured jewelry lenders can accept jewelry and precious stones for you to get a loan. But the lender will require the submission of a collateral appraisal, which can be counterchecked, stating the value of the jewelry and how much it can retail when sold. Using luxury items as collateral requires you to have a valuable piece at hand. For your next luxury financing option, consider going for a reputable lender if you want to save on interest rates and other loan fees that loans attract.
Shop Around for the Best Rates
There are thousands of lenders in the market, and identifying the best rates and the perfect lending partner can take time and effort. That is why it is necessary to research shortlisted candidates thoroughly. Here are tips to consider as you conduct your due diligence:
Watch out for lenders advertising low-interest rates because the low rates may be reserved for customers with impeccable credit. Also, you could get a competitive interest rate with a good credit score.
Examine the terms and conditions of the loan carefully. If you have any doubts, clarify them with the lender.
Inquire about the lender's flexibility in prepayment costs and penalties. Some lenders can be strict, causing you to pay more in future charges.
Check the different fees a lender charges, such as application, origination, and prepayment fees. Depending on the loan amount, the fees can add up quickly.
When scouting for a loan option, evaluating the lenders' reputation, fees, and interest rates is essential because it helps you understand the overall cost of the loan and avoid defaulting.
Calculate the Cost of Ownership Carefully
Calculating TCO is handy for defining the lifetime costs of making that next luxury purchase. Using this tool also helps you find new ways to save money for an item requiring long-term savings. The formula for calculating the TCO metric is as follows:
TCO= Buying price + const incurred in the lifetime use of the item
If you plan on purchasing a boat, a car, or any other high-end product, this formula will unravel the extra costs associated with the purchase. Costs like depreciation, loan interest, fees, taxes, fuel costs, insurance premiums, maintenance, and repairs will give you a complete picture of the purchase cost. So, making this calculation before purchasing the item will help you control your finances, stay grounded, and even predict and plan big purchases. It is important to note that the TCO metric varies with the item in question; not all aspects of this method are necessary for all your purchases.
The result of using this analysis is that it will help you prepare a budget to reduce the amount to spend on your luxury purchases. In turn, you will consider selecting a lender with the best rates and longer repayment plans to support your big purchase.
Consider Insurance Policies and Warranty Plans
One of the most critical steps in purchasing a luxury item like a boat is buying boat insurance coverage that not only covers the physical damage of the boat and medical payments for family and other individuals injured in a boating accident, but you also need to look at the details of the additional coverage. For example, look for a policy that covers the watercraft if you are involved in a hit-and-run case with an underinsured or uninsured boat, which depends on the state. Also, pick a policy that provides emergency services like the cost of towing, fuel delivery, or mechanical labor when your boat breaks down. With other coverage, you can check for a policy including replacement cost coverage for boat equipment or trailer, lost property and agreed on value.
Understanding the warranty terms is important because you need to hold your end of the bargain to avoid losing money. For instance, if you get involved in an accident after breaching your policy's warranty, like promising not to exceed your navigation limits, and you do not have extensive policy cover, you could end up paying for a boat you cannot use.
Evaluate Whether You Need the Item or Just Want It
Luxury items are very costly. Therefore, before deciding to access finance options, withdraw from making any decisions for a while to determine if you want to satisfy a want or a need. The SMART process is one of the best ways to evaluate whether you need to purchase a luxury item. To explain how to use the SMART goal formula, we will use an example of a man who is looking for new ways to spend time outdoors. For example, taking his family to Europe for the holidays:
Specific: Identify your luxury spending plan in detail involving cost and time. "I have conducted my research, and the trip to Europe for the holidays with my family next year in August will cost me $10,000 at most."
Measurable: Provide a timeline. "I have set a timeline of 12 months to achieve my goals. I will save $833 monthly and evaluate my savings each quarter."
Attainable: "I sat done with my partner to determine if the goal is attainable through the monthly savings. We looked at our expenses, considered the highs and lows across the year, and our calculations showed we could achieve the plan."
Relevant: Is going to Europe relevant compared to making a local trip for the same reason? "Taking my family on a trip to a country they have all been dreaming about after multiple local trips is important to me.
Timely: "The deadline to have the funds is 20th June 2024." Eliminating last-minute plans was essential in identifying the deadline.
Watch Out for Fraudulent Practices
Each year, unlicensed merchants steal billions of dollars through fraudulent financial transactions with costly consequences, including loss of customer money and damage to brand credibility. And although fashion and jewelry stores invest in in-store security, online shopping is the easiest platform for criminals to target luxury purchases.
If you want to avoid fraudsters when researching retailers of luxury items online, here are a few tips to follow:
Shortlist sellers with positive customer reviews containing real pictures of the items delivered.
Avoid sellers with positive reviews that look similar. Bots could be posting the reviews.
If you doubt the product's pictures on the website, ask for more pictures of the product from multiple angles for verification.
You could purchase a fake if the price is below the suggested retail price (SRP). Always compare the price offered with the SRP.
Only purchase from established and trusted online shops.
Look up the vendor's physical location and where they ship from. Some fraudsters operate without a physical location.
Check if they are flagged as a scam by websites that check a brand's reliability, e.g., TrustPilot.
Use Your Network to Find Deals
The majority of consumers trust word-of-mouth marketing over other types of marketing tools. Family and friends who spend on luxury offer the best ways for you to find the best deals. They could have access to member-only special prices, where to find luxury accessible rentals, on sale items, and discounts. Lastly, if you want to buy a boat, car, or luxury product, always go to a trusted source. Some benefits you can get through licensed sellers include purchasing a product that meets the expected quality, getting the best sale offers on quality goods, and getting a product warranty.
Since saving money is crucial in any purchase, source for the best lenders and use your networks to find great deals.